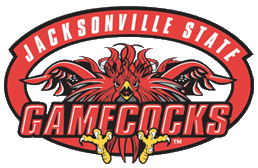 Regardless of what coaches and players have told us this week, and no disrespect to them or the Jacksonville State Gamecocks, the point of this game is clear. Auburn needs a tune-up, and Jacksonville State wants the experience and the paycheck.
There were two major problems in Auburn's win over Louisville a week ago. Jeremy Johnson's multiple passes into double and triple coverage and the defense's near collapse in the 2nd half were what almost caused Auburn to leave Atlanta with a loss. The good thing is that they didn't leave Atlanta with a loss and now they return home with a giant scoreboard at their back and an opponent made for fine-tuning a Division I football team.
Jacksonville State has been to know to take in those troubled stars that found themselves needing a spot to land. It was players like LSU quarterback Ryan Perilloux and former Opelika and Auburn linebacker Lamarcus Rowell that made this Division I-AA powerhouse something to be scared of for below average big names. See: Ole Miss 2010.
That being said, Auburn doesn't appear to be a below average big name. When things were good last week, they were very good. But then a first-game jitter or something that doesn't come after you've played a game or two would show up and give Louisville a chance to get back in.
It is slightly concerning (for the season) that Carl Lawson is still on crutches, but it appears that he's using them as precaution. However, Auburn shouldn't need him. It would just be good to see him play.
Jeremy Johnson will pick apart an inferior secondary, and get his bearings as a starting quarterback surrounded by talent. The running back corps should start with Peyton Barber, but then let the other guys show their stuff as that position continues to be a revolving door in a positive way.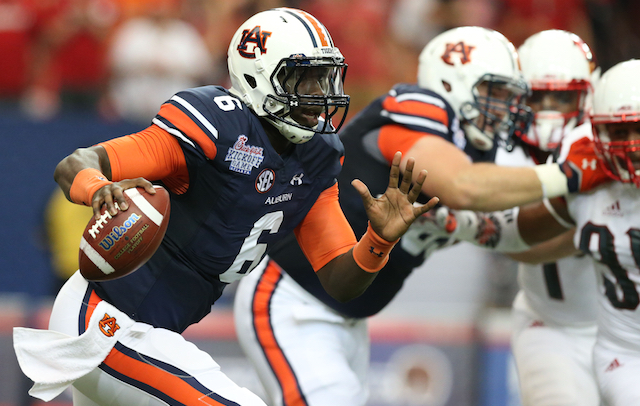 The defense should have no trouble getting to the quarterback, considering how they were able to against an ACC foe last week. This week is for building depth and letting guys like Carl Lawson and Tray Matthews rest their bumps and bruises. But I fully expect Motravious Adams to eat somebody. He may be the star of the show before it's all said and done.
The Gamecocks of Jacksonville, AL will be a respectable opponent, but the talent just isn't there. They know that, and at the end of the day they'll be a more spirited version of Auburn's scout team.
Following a week of figuring out where they stood, Auburn will use this week to figure out what they really can be. And it couldn't come at a better time.
Auburn 56, Jacksonville State 10