As some of you may know, space shuttle Endeavor blasted off on its 25th and final mission this morning (video/story). That's cool and all, but what does that have to do with Auburn? Besides the fact that Auburn has a pretty strong history with NASA and other space-type things, I saw no connection. That was until WarBlogle.com reader, Stephen W., came across this tasty gem while looking through a photo history of the famed space shuttle.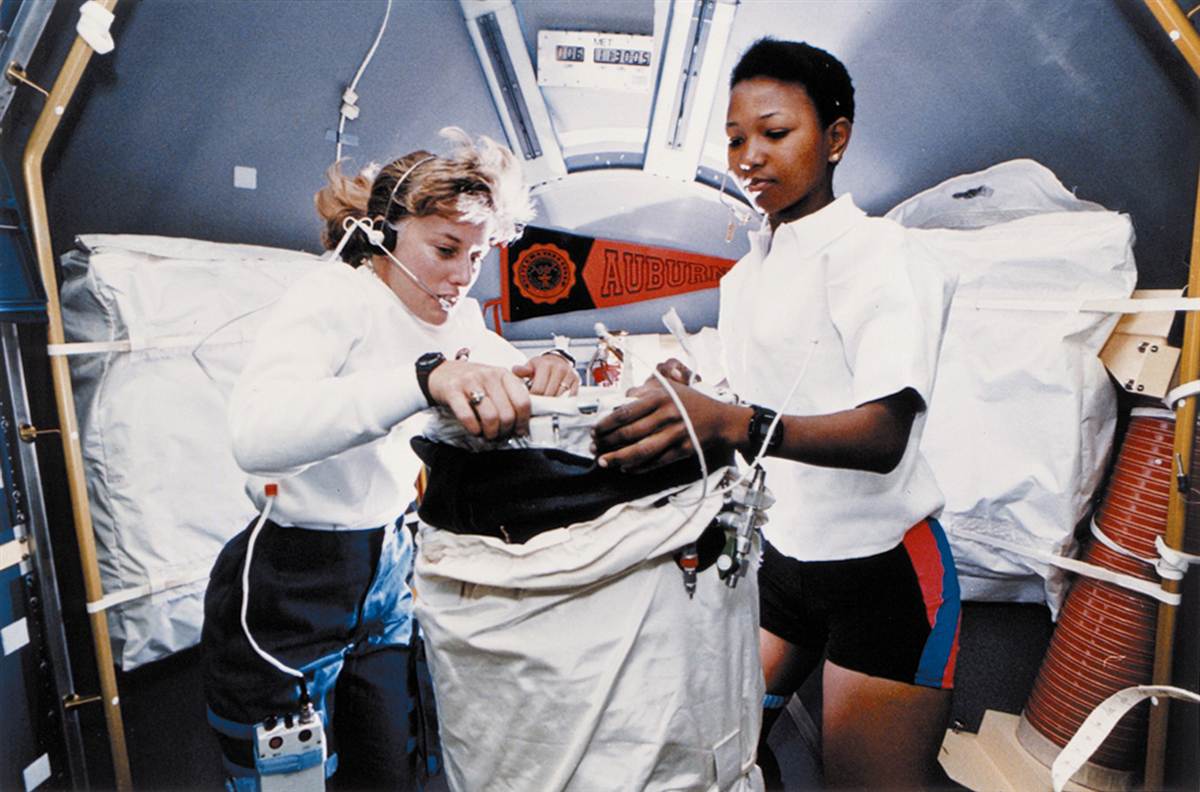 Here's the caption from MSNBC.com:
Endeavour astronauts Jan Davis, left, and Mae Jemison prepare to deploy the lower body negative pressure apparatus on Sept. 15, 1992. Scientific research was the main focus of this Spacelab-J mission, also known as STS-47. The mission's crew included the first African-American woman to fly in space (Mae Jemison) and the only husband-and-wife team to go into space together (Jan Davis and Mark Lee). (NASA)
Jan Davis graduated from Auburn in 1977 with a degree in Mechanical Engineering. She attended UAH and Georgia Tech as well, but it's obvious where her heart lies. On a side note, I do not know if she is still married to her husband, who according to the caption was on the space flight as well, but I assume they are still together because if your marriage can survive inside a small box of metal flying through space, it can survive anything.
Thanks to Stephen W. for the investigation and the tip.