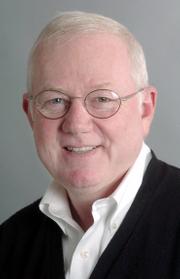 Wally Hall (Twitter), of the Arkansas Democrat-Gazette, was kind enough to join us for the second year in a row. He's scared of Cam, but predicts a Hog win. Also, if you remember from last year, he will miss this weekend's game due to his daughter's wedding. Seems like if I knew a year ahead of time that my daughter was getting married on a game day, I'd be able to come up with something good enough to talk her into moving the date.

1. What's the first thing Arkansas fans think of when they think of Auburn football in 2010?
CAM, left, right, up the middle. He's a day time nightmare.
2. What are the Razorbacks' major concerns for this weekend?
Cam, Gus, Dyer, and Darvin Adams, the most under-rated receiver in the SEC.
3. Who are two generally unknown players that the Tigers should look out for and why?
Linebacker Anthony Leon, he's at least as fast as Cam, and freshman defensive tackle Byran Jones, he's a bull.
4. Who is your favorite Auburn Tiger and why?
David Housel, always has been, always will be.
5. Where do you expect these two teams to struggle/excel against each other?
Auburn has to find a way to slow Ryan Mallett, the Hogs MUST slow Cam.
6. What do you think is the best and worst case scenarios for Arkansas this Saturday?
Best, Mallett passes for 409 yards and six touchdowns (school records); worst would be if they decided to be run oriented.
7. Where do you see the Razorbacks ending up this season?
Hogs finish 9-3 and are picking Cotton in Arlington.
8. Where do you see the Tigers ending up this season?
10-2 and in the Inconvenience Bowl, commonly known as Cap One.
9. What is your prediction/analysis for the game?
Arkansas scores on four possessions in first half and leads 28-14, but Auburn ties it in the third quarter on a 51-yard pass from Cam to Adams and a three yard run by Dyer. The Razorbacks answer on a 72-yard touchdown pass from Mallet to Cobi Hamilton. Auburn opens the final period driving 79 yards on six plays to tie it when Cam breaks free at the 20. Arkansas scores again, this time a 52-yard touchdown pass to Joe Adams. Auburn drives to the Arkansas 31 where Ramon Broadway intercepts Cam and the Hogs win 42-35.
10. You know Arkansas can't beat Auburn three years in a row, right?
All I know is my only daughter is getting married that day and I'll be missing my first Razorback game since 1988 when I was in Seoul, Korea covering the Olympics.