I'll be honest, I forgot about the contest. I meant to post this Friday, but I just forgot. I'm sorry. Now let's get down to business.
With 34% of the vote, in the highest voter turnout in the history of WarBlogle.com contests (this is the first WarBlogle.com contest), not THAT tiger is our winner of the Nova's Dive Bomb Caption Contest.
His "I wish an eagle would!" entry was my favorite from the beginning, and it looks like you thought it was just as strong as I did. not THAT tiger has won a "First Time Ever" Iron Bowl 20th Anniversary DVD. I'm sure he's excited.
Thanks again to everyone who participated and voted, and be sure to keep checking out the 'Blogle. There are many more contests soon to come.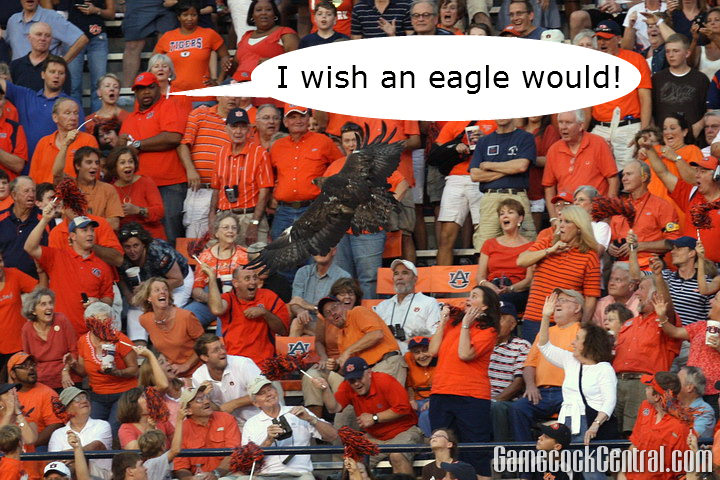 (1) I wish an eagle would! (34%, 34 Votes)
(2) TAKE GRANDMA!!! TAKE GRANDMA!!! (24%, 24 Votes)
(4) Mmmt, oh my Larry, the bird is trying for my pom pom. (10%, 10 Votes)
(5) Dadgumit! That birds done gone and crapped on my new ball cap. (12%, 12 Votes)
(8) Mildred, this place has bats. (21%, 21 Votes)
Total Voters: 101

Loading ...