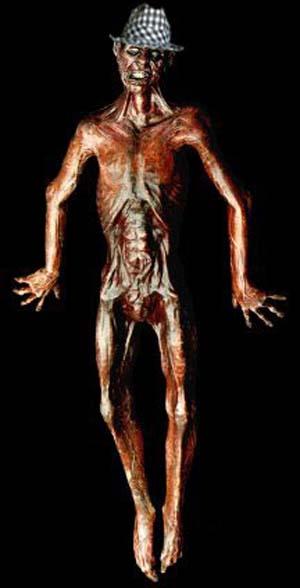 Season 2, Week 13 – No Dominance Here
by FireWillHeath
In the Auburn-Alabama rivalry, the word "dominance" comes up a bit too often.
Alabama fans, for example, love to point out their team's historical "dominance" over Auburn, quickly pointing out their all-time record over their archrivals (39-33-1). Auburn fans, of course, will counter with more recent statistics: specifically, since Paul Bryant left college football and this earth in 1983, Auburn owns a 15-11 mark vs. 'Bama, including separate win streaks of four and six years (this decade, Auburn has lost to Alabama exactly twice).
Closer inspection reveals, of course, that neither program has truly "dominated" the other. This decade, the average margin of victory in this game is a mere 13.5 points, and even that is somewhat skewed by separate Alabama blowouts (24 and 36 points). And neither program ever really lets the other get too far ahead – Auburn's six-year win streak excepted, the last seriously long win streak either team held was in the 1970s, when Bryant's Alabama team won 9 straight.
Alabama was certain to dominate the state for the foreseeable future after 1999; Auburn was certain to do the same after 2000; Alabama had the upper hand after 2001; Auburn "owned" Alabama after 2007. And right now, obviously, 'Bama runs things going into Friday.
Anyway, per my usual holiday — and yes, this game qualifies as one — tradition, I'm presenting you with your usual fare of "questions" I completely made up on my own. I've said this before, but it's basically a columnist's form of schizophrenia. You're welcome in advance.
Onward, then.
Q: Why does everyone around this game continue using that ridiculous phrase about throwing out the record books?
A: Because that's what you're supposed to say when two blood rivals get together in a game like this — records don't matter, rankings don't matter, you never know what'll happen … blah, blah, blah, blah.
Unfortunately for people who say that, it's not true in this game. The better team almost always wins this game — in fact, in my memory bank, I can think of exactly three times in the last 20 years where the final result was an "upset." In reverse order:
2002. Auburn comes to Tuscaloosa and whips a 10-win Tide team in every conceivable way, winning 17-7. That game launched the aforementioned six-year streak. Worth noting, that Auburn team (that finished 9-4) lost by 7 to USC, by 7 to Florida (both on the road) and by 3 to Georgia (the SEC champs). So it's not like they were chopped liver.
2001. Alabama shocks … well, everybody with an incredible effort at Jordan-Hare, winning 31-7. The win was the conclusion of a remarkable soap opera for both teams – Auburn had some students accused of race-baiting that week, while Alabama head coach Dennis Franchione (read that phrase again, just for fun) played cat-and-mouse all week with his quarterbacks (as it turned out, Tyler Watts was too injured to go anywhere near a football field).
1989. Auburn takes down undefeated, second-ranked Alabama in the first-ever trip by the Crimson Tide to Auburn. The game has been romanticized in print repeatedly in subsequent years (mostly by David Housel), which is probably the reason phrases like that were ever spawned in the first place. Once again, it's worth noting that Auburn was hardly a pushover in '89 – they'd lost to Tennessee and Florida State (both on the road) and wound up sharing the SEC title with Alabama and Tennessee. Also, Alabama's coach, Bill Curry, played a Whitney Houston song in the dressing room prior to the game. So it's safe to say this game wasn't a huge shocker.
Q: So … you're saying Auburn has no chance here?
A: Absolutely not. Auburn has three rather large factors in their corner:
The game's at their place. Lots of teams in all manner of sports enjoy touting their own home-field advantage. Only a few actually have home crowds that can affect the game on the field. Auburn is one of those places.
They've had two weeks to prepare. Since sometime during its home loss to Kentucky, Auburn has looked like a tired football team, and it's shown in its fourth-quarter performance (Auburn's been outscored in the fourth this season). But with two weeks to get ready, they're as fresh and as healthy as they'll ever be. Plus, it gives Gus Malzahn — as innovative an offensive mind as there is — two weeks to prepare.
They have nothing to lose. This is intangible, obviously, but since they rallied to beat West Virginia back in September, the Tigers have basically been playing with house money. They're going to a bowl game regardless of what happens here, they have one magnificent signature win in the SEC (vs. Ole Miss), they've made significant strides in recruiting and have absolutely nothing to worry about next week (unlike Alabama, which has a titanic heavyweight showdown with Florida waiting on Dec. 5). So what's to lose?
Q: So, you're picking Auburn to pull it off, then?
A: Um, no. Here's the thing: when I cull over the Alabama-Auburn results in my lifetime, I find that the result of the game is usually a microcosm of the season up to that point.
Was it an aberration, for example, that Auburn committed two turnovers at the worst possible time last season in Tuscaloosa? Of course not – Auburn had been making key mistakes all year, while Alabama had been forcing them.
Similarly, was it coincidence in 2005 that Alabama yielded about 55 sacks to Auburn in a 28-18 loss? No way – Alabama had suffered offensive line troubles all year, and Auburn had one of the most fearsome pass rushes in the league.
What does that have to do with this game? Everything. All season long, Alabama has excelled at dominating its opponent in the fourth quarter. Auburn, as we've already established, has spent much of its season wilting down the stretch. It is possible, of course, that two weeks of preparation, plus the juice from a ravenous home crowd and the emotion of playing a rival will cure that … but I have a hard time believing it.
Alabama under Nick Saban simply isn't fazed by hostile road atmospheres or inspired opponents. See this year's games at Ole Miss or Mississippi State as examples, or see last year's games at Georgia, Tennessee or LSU.
Further, in terms of hard analysis, Alabama opponents this year have scored a maximum of 24 points (in the opener vs. Virginia Tech). In SEC games, the Tide has given up just over 9 points per game, and even that's slightly skewed by a 20-point "outburst" by Kentucky (and most of that was in garbage time).
Expect Auburn to move the ball with some success early. Expect them to battle the Tide tooth-and-nail for at least a half.
Also, expect 'Bama to take over midway through the third, and win going away.