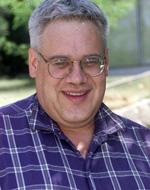 Bob Holt lives in Fayetteville and covers University of Arkansas sports for the Arkansas Democrat-Gazette. He has worked at the Arkansas Democrat-Gazette (which was the Arkansas Democrat when he started) since the summer of 1981 after graduating from the University of Missouri (ouch). Holt has covered the Razorbacks most of his time with the paper.


1. What is the first thing that pops into the heads of Arkansas fans when Auburn football is mentioned?
Probably that Gus Malzahn is now at Auburn and doing well.
2. What do most Arkansas fans think of Bobby Petrino, and what are their expectations for Arkansas football under his tutelage? Are they afraid he will leave at the drop of a hat?
I think Arkansas fans feel they have a big-time coach who can take them to the top of the SEC. There may be some who fear he won't stay here long, but if he leaves, it likely means he's won big at Arkansas. The fans should like that.
3. What are most Arkansas fans' expectations for this game?
I would assume the fans are optimistic, but concerned about Auburn and the fact the Razorbacks haven't played particularly well in Fayetteville, really going back several years. They've lost their last four SEC games in Fayetteville.
4. Who are two generally unknown Arkansas players that Auburn should look out for?
Redshirt freshman DE Tenarius Wright is a backup, but he's made a lot of plays this season, including a FF vs. Texas A&M that Jerry Franklin returned 85 yards for a TD. True freshman RB Ronnie Wingo is a big-time talent and may get a chance for more carries in this game. He had a 62-yard TD run vs. Texas A&M.
5. What is your prediction for the game?
I don't like to give scores for games I'm covering. I do think it will be a pretty high-scoring, close game, probably 35-31, something like that. Maybe both teams hit the 40s. But I don't want to pick a winner.
6. What do you think Auburn and Arkansas's final records will be?

I'll go 8-4 for Auburn (the back end of the schedule is pretty tough) and 6-6 for Arkansas.
7. Do you think the Arkansas administration will try to ban Tiger Walk like Tennessee's did. What do you think about that whole thing?
Sorry, I guess I missed that. I don't think Arkansas' administration would ban Auburn fans wanting to cheer on their team as they come to the stadium.