Let's just go ahead and rip the Band-Aid off because there's no point in lying to ourselves. Saturday absolutely-positively-totally sucked. Last week I had the AUdacity to give all of us fans permission to "overlook" the NMSU game and once again my stupid mouth was writing checks it couldn't cash. We got whooped. We played with no heart. I mean, somehow within an 8-day period we went from the best combined performance of the season to one of the worst in any season. It was discouraging to say the least.
Don't get me wrong, I'm not all doom and gloom. It was one game in one season, Hugh Freeze's first season to be exact. It was never going to be perfect and you were terribly jaded if you thought otherwise. We'll get back to that topic a little later, but first lets talk about the game.
Let's start with the good…(hahahaha)
1. We had two players that shined this week. After having a semi-vacation last week at Arkansas, Oscar Chapman did what he does best and provided some strong punting against NMSU. He averaged 47.5 yards per punt with two punts over 50 yards while placing two inside the opponents 20 yard line. These are the results we want to expect from a punter when his back is consistently against the wall and he seems to show up and get it done time and time again. Let's hope he has an easier time this week against Alabama.
2. The other helmet sticker on Saturday goes to tight end Rivaldo Fairweather. Even as anemic as our offense was, Fairweather still brought down 3 catches for 44 yards and the only Auburn touchdown of the day. Reports of him in an arm sling after the game had me feeling a little bittersweet, but he confirmed today that he's just a little banged up and will be 100% ready for the Iron Bowl. I've been a big-time Rivaldo guy since his transfer and he's really come into his position as the season has progressed. We're going to need him this week.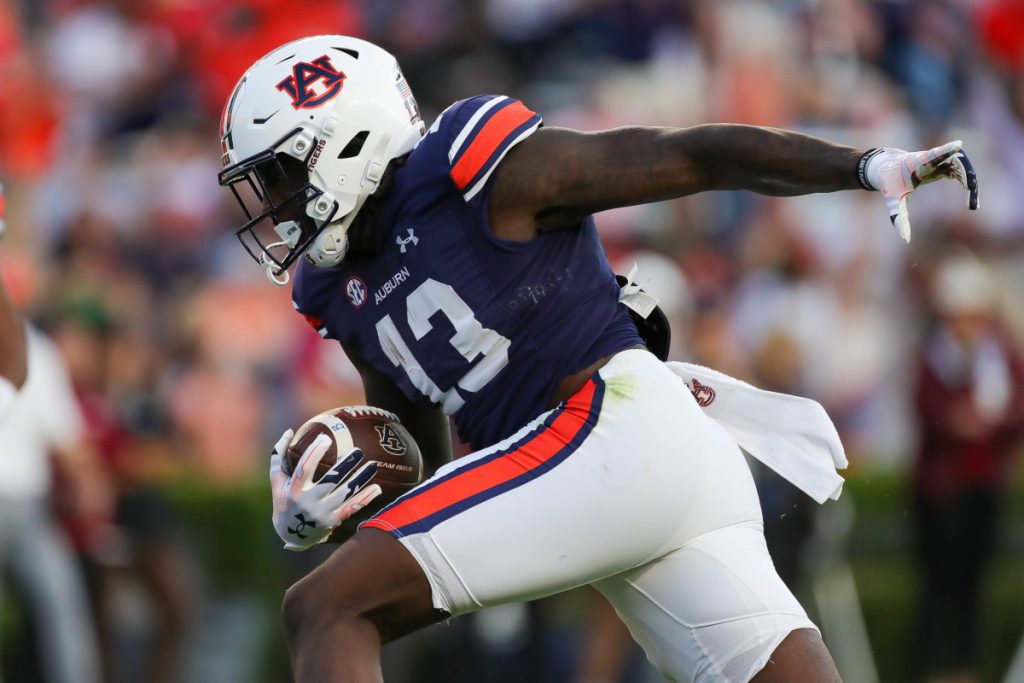 3. This last one is going to hit a little close to home for some of you and that's okay. You know what I thought was good? I got a chance to see what REAL Auburn fans look like. Some of us took the loss, didn't abandon our coach or team and saw the loss for what it was. And to the rest of you, we were listening and we were taking notes. Give me a break with the "sky is falling" Hugh Freeze hate-fest.
I could understand if he was 3 or 4 years in and something like this happened, but the man just got here for crying out loud. Have you seen this year's recruiting class? Have you seen next years?  Do some of you even actually understand college football at all? I'm undecided on that one.
I guess what I'm trying to say is that it was a good thing to see various Auburn sportswriters, bloggers, and Twitter fans show their true colors this weekend. You made it easier for the rest of us to know who we should ignore.
And now for the bad…
1. Our offense was a dumpster fire for most of the game. I saw it, you saw it… most of the country saw it. The offensive line's performance was unquestionably the worst we've seen in quite some time. Thorne had no protection, being hurried all day and getting sacked four times for a combined 32 yards. Our running backs had nowhere to go and failed to hit the century mark for the first time this season, gaining only 65 combined rushing yards. The receivers really did try, but their opportunities were seriously limited. The lack of preparedness was obvious to all of us.
2. I didn't even recognize our defense. They were a complete stranger to me. They couldn't stop NMSU's drives, couldn't stop their running backs, couldn't defend their receivers. We gave up 23 first downs and 414 yards of total offense, only forcing two punts all game. We gave up points on all five of their redzone appearances. It's impossible for me to even pinpoint where we struggled most because it was all equally bad.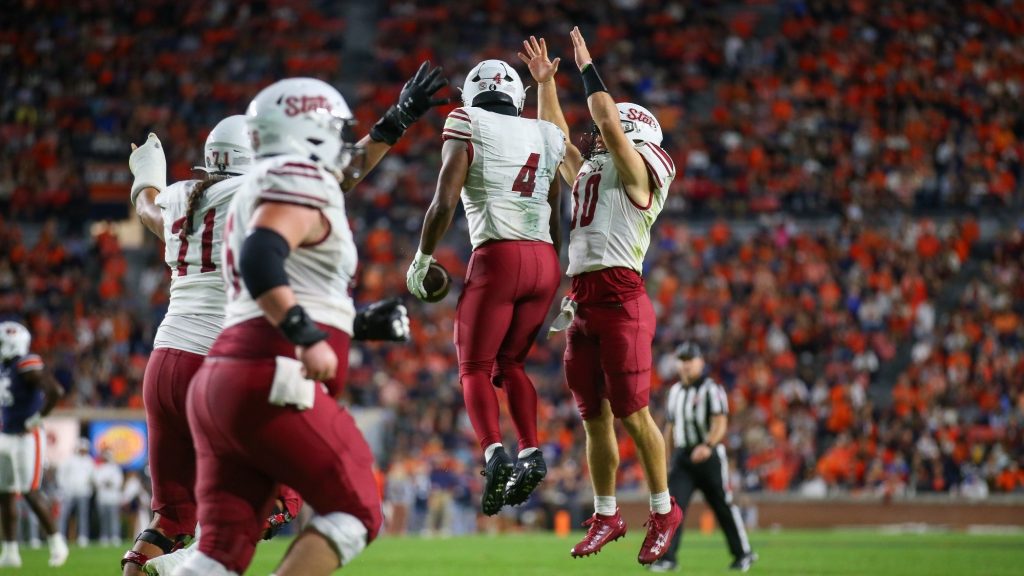 3. Let's go over a few stats that particularly stand out for being alarmingly concerning. Our time of possession of 21:10 was a full 17:40 less than NMSU. Our 3rd down conversion percentage was 20%, only winning 2 of 12 attempts. We committed nine penalties for 75 yards. We fumbled the ball twice, but surprisingly didn't turn it over either time. We never called a single play from the redzone. We allowed NMSU to convert both of their 4th down attempts.
Guys, I could go on but I think you get the picture. These are just some of the basic measurables that have predicted the outcome of football games for generations and Saturday we didn't seem to measure up in any of them.
Looking ahead…
Luckily for us, there's not much time to dwell on what happened. We're mere days away from an Iron Bowl in Jordan-Hare Stadium and as we know all too well, what happens in this game won't allow itself to be influenced by something as silly as statistics and record-books. If you don't think our coaches and players are fired up for this one then you are severely mistaken. Apparently the boys have been game planning since last week for this one so it's going to be a banger. Let's bring the energy on Saturday. I hope to see you all there.