After a dominating victory versus the Arkansas Razorbacks. Auburn returns home for the final stretch versus a team I will use the acronym for, NMSU ( New Mexico State University). Should be a easy game but NMSU has a proven offense that could strike Auburn early.
1. Coach Hugh Freeze is not overlooking this NMSU team. It is almost a revenge game for last season when NMSU dominated Liberty. They have a offense that has been top 10 at times, and are on a 6 game win streak. Lead by QB Diego Pavia, this is a team that could throw punches early in the game. HOWEVER, Pavia is dealing with a hamstring injury, and is day to day. There is a good chance that Pavia sits out this game to rest up for their conference championship next week.
2. Auburn has stayed pretty healthy since the Ole Miss game and the coaches are starting to see it. McLeod, Keys, and Scott being healthy has added much needed help to the defense. The OL has also been banged up and the bye week helped lay the foundation for them to be healthy. This gives Auburn the best chance to handle business this Saturday and to beat Bama next week.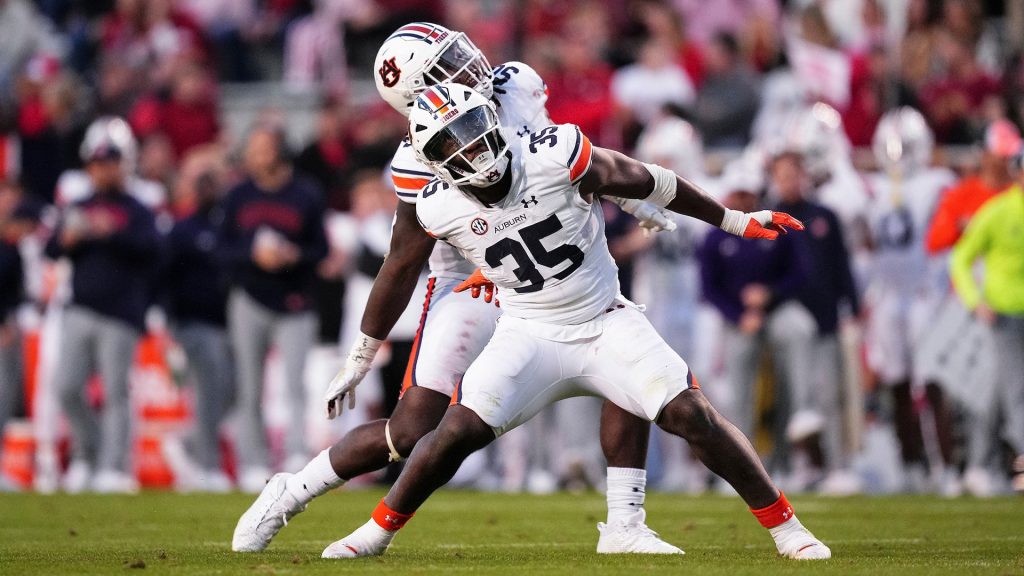 3. Auburn received 3 straight commitments 3 straight days. JUCO S Laquan Robinson, 2025 TE Ryan Ghea, and top-50 Edge Jamonta Waller who flipped from Florida. Waller is the first of many big fish Auburn is working on getting into the class. I asked someone inside the recruiting department how should fans feel about the next month or two. They said " fans better hold on and enjoy the ride." This 2024 class could end up being something special. Freeze and his staff are relentless recruiters who don't believe in giving up on any recruit no matter where they are committed. No longer does Auburn sit back and play second fiddle to the elite talent.
4. Continuing on the subject of recruiting… the uneasiness of the seat of some coaches and the firing of other could greatly benefit Auburn. Texas A&M fired Jimbo Fisher, and Auburn couldn't be benefitting more from it. Right down the road in Phenix City lies a 5-star WR that many of y'all may know, Cam Coleman. Directly after the firing of Jimbo, Cam contacted Marcus Davis and drove 20 minutes down the interstate to talk with him and coach Freeze. Along with his teammate Daylyn Upshaw, who Auburn is also recruiting. I think Auburn is the leader with FSU fighting for his attention too.
The other Texas A&M commit to watch is Coen Echols, who chose A&M over Auburn earlier this year. He will visit for the Iron Bowl along with Cam. Florida is the other school that has commits Auburn has an eye on. LJ McCray and Amir Jackson are the two to watch. LJ is a top 10 overall player and number one at the DL spot. Also, really good friends with newly committed Waller, who was on the phone with LJ after his commitment. Let's see if LJ makes it to the Iron Bowl, I got a feeling he does. Jackson could be the harder flip to pull off, he seems pretty locked in with Florida regardless of their record. He is also visiting for the Iron Bowl.
5. Prediction time. Give me Auburn 38-17.