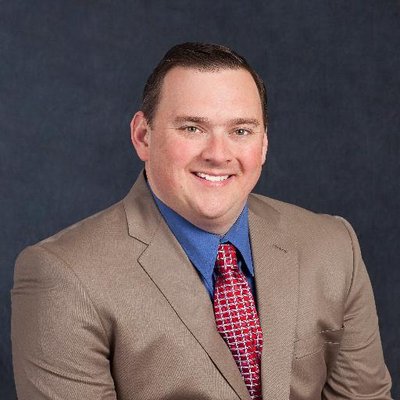 Flint Harris (@Flint_HolyTurf) is an Arkansas graduate that used to run and write for HolyTurf.com, a site all about the passion of college football, specifically the SEC and Big 12. He now owns Bliss Cupcake Cafe with his wife and teaches business classes in the Walton College of Business at Arkansas. Flint has been a staple of the Arkansas Other Sidelines, and he's never given me a reason to not invite him back.

1. What is an Arkansas fan's first thoughts of Auburn football right now?
We are so worried about our own issues that I don't think we are thinking a ton about Auburn beyond just trying to beat y'all on Saturday.
2. Are you tired of Sam Pittman yet?
Tired isn't the right word. It is year four, and we are not trending in the right direction. Our athletics department is on fire: Basketball has been to the Elite 8 twice and the Sweet 16 once in the last three years. Baseball has been to Omaha in three of the last five seasons and won the SEC one of the two years we did not go to Omaha. Soccer has won four straight SEC titles. Cross Country and Track and Field are still awesome. Volleyball is #11 in the country. Softball was a national seed last spring.
Seemingly the athletics department has a ton of momentum, but football is not getting it done. We all know football is king. I think if you asked Arkansas fans if they believe Pittman is the right man for the job, a majority would say 'no, but we really like Pittman!'
3. What are your thoughts on former Auburn Tiger, Travis Williams?
The defense is noticeably better this year, so Williams deserves a ton of credit. We are giving up 24 points a game this season compared to 31 last year. We are fifth in the conference in total defense are finishing dead last. He is getting it done!
4. What's the vibe like in Fayetteville after the win over Florida?
Fans immediately start talking about winning out and sneaking in a bowl, but that is a tall task. Football is such a big deal in the SEC, and we went over a month and a half without a win. Winning is fun.
5. Name two current Auburn Tigers that scare you and why?
Jarquez Hunter seems to be finding his stride with 418 yards and four touchdowns in his last three games. KJ has turned the ball over more than we would like, so keeping an eye on Jaylin Simpson seems wise.
6. Name two Arkansas Razorbacks that we may not know about it that we should keep our eye on.
Jaheim Thomas is a Cincinnati transfer who is fourth in the SEC in tackles per game at linebacker. He wears #28 and cleans up a lot of stuff for our defense. Our kicker, Cam Little, is excellent. Several draft gurus have him at the top of their list. He has a huge leg.
7. Where will each team have an advantage over the other?
Freeze beat Arkansas with Liberty last year, so he knows our personnel as well as how to get guys open. Arkansas has not quit. These kids might not be uber talented, but they play really hard. Firing OC Dan Enos and promoting former Ohio State Buckeye Kenny Guiton to OC brought juice to the offense last week.
8. Is it true they KJ Jefferson is actually a vampire?
Not sure about a vampire, but he is JV Cam Newton. Watch KJ's body language on Saturday because it will tell you a lot. If he is into the game, he will run guys over, but if he is disinterested he will sidestep guys. He also has the chance to become the school's all-time leader in several passing categories this weekend.
9. What's your prediction for the game, and where will the Tigers and Hawgs end up this season?
Even with a win last week, it is hard for me to put too much faith in the Hogs. I expect another close loss for the Hogs. I'll go with Auburn 28-24.
Auburn gets to 7-5 and goes bowling. Arkansas finishes 4-8, and AD Hunter Yurachek has to find $16M to buy out Pittman, or going into next year with a guy who has lost at least two more games than the previous season for the second year in a row: 9-4, 7-6, and now a predicted 4-8.
10. Please admit that calling the Hawgs is the worst cheer in sports? You hate doing it, don't you?
I grew up in Texas and both my parents went to Texas. It was a jolt to their system when I decided to go to Arkansas. The first few times, especially as a guy, that you call the hogs it is a little awkward. However, once you get comfortable with it, calling the hogs is unique, recognizable, and awesome! Plus, who wants to have the same mascot as two other teams in the conference?