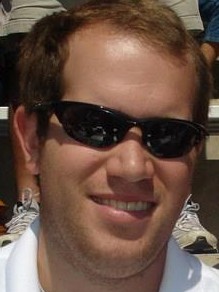 Josh Barnhill is the lead writer for MaroonandWhiteNation.com (@mandwnation), and graduated from Mississippi State in 2007. According to Josh, he grew up as much an Auburn fan as a Mississippi State fan, not to mention that half of his family went to Auburn. Josh joined us this summer and I think did a nice enough job to brCLANGACLANGACLANGACLANGACLANGACLANGACLANGACLANGA…..


1. Does Auburn's 2-0 start have State fans more worried about this game than they may have been at the start of the season?
I don't think so. I doubt there are too many people who thought Auburn would lose one of those first two games. I'd say Auburn is exactly where everyone thought they'd be (from the outside looking in).
2. What can we tell about the Mississippi State Bulldogs following a lackluster performance against Oklahoma State and then a blowout against Alcorn State?
So far it looks like the defense is as good as anyone could have expected, possibly better than most expected. The offense is where the biggest questions arise. The offensive line has looked poor, and the style of offense Mullen is running has been called into question. The offense looked a lot different between the two games just in terms of the type of plays that were run. A lot of it has to do with who is playing quarterback (Dak Prescott started vs. Alcorn State).
3. How much of a difference will the return of Tyler Russell make for the offense this week?
It hasn't been decided if Russell will play as he has yet to take any concussion test, and we probably won't know until game time, but I kind of doubt he is ready to go in time. But to answer your question, if Russell is able to go I would say it is likely to hurt the offense more than help. Russell was inaccurate in Game 1 and holds onto the ball too long. But even more than that, the play-calling doesn't give him a chance for success against quality teams – there is no thought put into it, it's just vanilla run and throw, and with a suspect OL it often results in 3rd & long when things don't go just right. In short, Russell takes Mullen away from his bread and butter spread option attack, and then his deficiencies as a QB compound the problem.
4. Who are two Bulldogs that have shown off in the first two games this year?
I've been really impressed with SS Dee Arrington and WLB Matthew Wells. Arrington was a highly touted recruit who has yet to really break out coming into this his junior year, and he was slated to be the backup FS until Jay Hughes went down for the year in the 1st quarter against Oklahoma State. But he has really stepped up and looked good so far. Wells is an athletic freak – really all the linebackers are solid and that is probably the strength of the team right now.
5. Which two Tigers or units worries you most?
You have to be worried about the running attack anytime you go up against Malzahn. If you can't at least slow them down then you stand no chance. Somehow MSU has to force Marshall to throw the ball as much as possible. But as I mentioned before, MSU's LBs are pretty good so I feel confident in their ability to get some stops.
Auburn's defensive front will provide a big test for State's O-line which have been called out for under-performing against OSU. We lost our RG for the season as well so it's going to be a tough challenge. We'll see if Mullen compensates for the deficiencies with play-calling, or if they are able to hold their own against AU's D-line; if it's neither it's going to be a long day.
6. What would it take for you to want a change with Dan Mullen? How do you feel about Bobby Petrino?
Mullen is going to have to really screw things up to get fired. Like 3-9, 4-8 bad. If MSU wins this game, I'll go ahead and say he's 100% safe. The only thing I think he can't do is lose all the big games and swing games, only beating non-conference and Kentucky. Even if State only ends up 5-7 that is good enough I think because of the credit he's built, but also the 2014 schedule is a lot more favorable, we only lose 10 scholarship seniors, new stadium, and mostly Dak Prescott will take over at QB allowing Mullen to put the focus back on the spread option attack he has been so successful with in the past.
If he is fired, however, the number one choice among fans is without question Mark Hudspeth, the head coach at Louisiana Lafayette. He is a MSU guy and coached here 2009-2010. He's been historically successful in his 2+ years at ULALA and I think he'd get the job without much resistance.
7. Will you be making the trip to Auburn, and will I have to confiscate your cowbell? How do you feel about vuvuzelas?
I will not be able to make it this year. I have never brought my cowbell to a road game because you know the first time it is rung security is going to take it away. The secret to cowbells at a road game is to leave it in the truck and if we win CLANG away while the home fans are moping back to their cars. That is by far much more annoying than while in the stadium.
8. What's your score prediction for this game?
27-24. I'll say MSU because I want us to win, but I really think it could go either way. There are a lot of unknowns going in for both teams.
9. Where will Auburn and Mississippi State end up this season?
Going into the year I had Auburn at 6-6 and MSU at 7-5. And I actually flipped a coin on this game and counted it as a win for Auburn. As of right now, however, 6-6 would probably be a really good season for both teams.
10. Cam never loved you.
I don't think he loved Auburn either. He just used you.
Josh asked me a few questions as well. You can read my responses here.