Auburn's dreadful four-game stretch is over and now the Tigers look to finish the season with a win streak. Mississippi State comes to town, and as someone with a family member who played there, I need Auburn to beat them bad.
1. Auburn's coaches believe they can win the next four games. Mississippi State, Vanderbilt, Arkansas, and New Mexico State are all winnable. I expect the offense to play with a bit more tempo than they did against LSU and Ole Miss. The next four teams' offenses have been arguably worse lately.
2. Mississippi State is a team Auburn should beat, but will have to play sound football to do so. Will Rodgers is questionable for this game, but regardless their offense has been bad all season. Their defense is closer to Cal when it comes to a challenge. Not a ton of standout talent, but they have played a lot of football, so they will be stubborn.
3. Auburn will get Damari Alston back this weekend. The only other player that is injured, but could return is C Avery Jones. He exited last game with a ankle injury and true freshman Connor Lew did well in his place. Lew is going to be very very good, but will he do well enough to take the starting role away from Jones?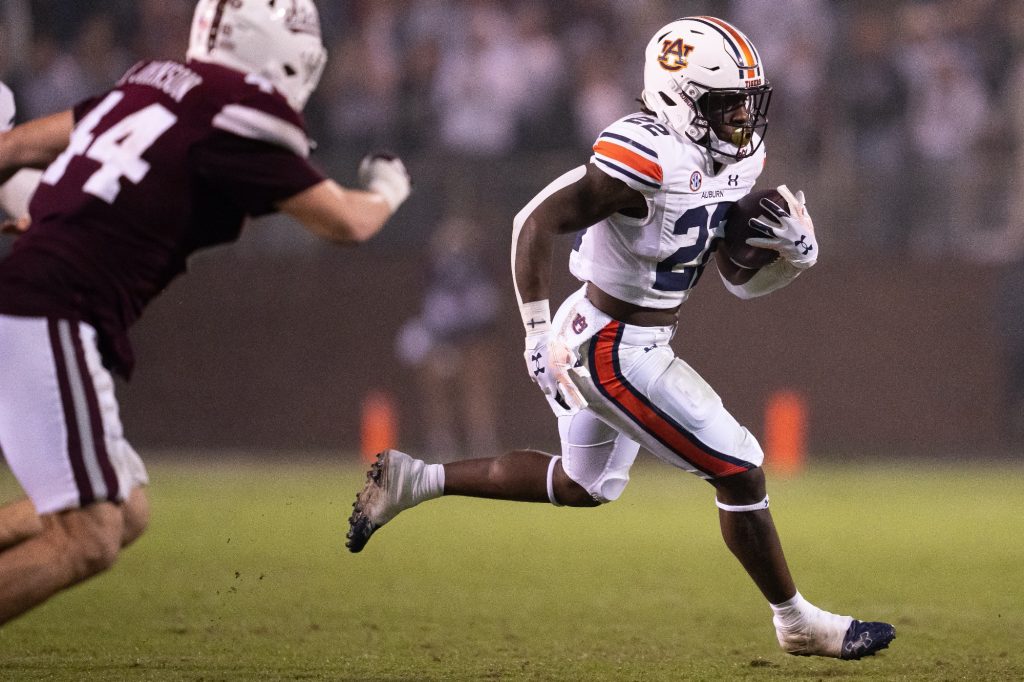 4. As for a recruiting update, the Ole Miss weekend was another big success. Auburn continues to make progress with big names such as Ryan Williams, Jamonta Waller, KJ Lacey, and more. Even a certain 5-star WR committed to Texas A&M returned two times this past week after Ole Miss. Cam Coleman has a long way to go but his interest in Auburn seems to be back.
People still keep writing articles repeating a bunch of nothing involving DeAndre Carter. All I know is that a visit is being worked on for him to return to Auburn. His parents love it at Auburn, let's hope we can fend off the money of Texas. Laquan Robinson has set his commit date to November 3rd, expect it to be Auburn.
Finally, keep your eyes out for a surprise commit or two on the horizon. Nothing planned, just maybe a 2024 and a 2025 guy ready to pop.
5. There's a chance this whole Wesley McGriff situation could get worked out for the better moving forward. Maybe I was a little early on saying Ron Roberts would be gone, but here is how it seems as of now. As many saw, McGriff has taken over some in house recruiting duties. McGriff was already thinking about stepping off the field and retiring in Auburn (he has owned a house here for a while). He could be valuable to Hugh Freeze in a different fashion.
Freeze has constantly said it's impossible to recruit the hardest when you are involved in game planning. With McGriff handling  some calls, texts, evaluation, and other stuff Hugh could have more involvement in the offense. Freeze obviously will still always have his guys that he WANTS and personally recruits, but this could be the best solution to keep McGriff and Roberts. The defense has been impressive even with Roberts being a hard ass. Let's see how this shakes out.
6. I think Auburn beats Miss St in a game that starts out close but home advantage pulls it away. Auburn wins 28-14