Auburn goes on the road to face our Tiger in-laws after taking a much-needed bye week. It has been a quiet week around Auburn, but I scournged up what I could find for the anticipated trip to Baton Rouge.
1. Injuries shouldn't be too bad for LSU. Jaylin Simpson and Ja'Varrius Johnson should return after having minor injuries. Damari Alston returned to practice, but could sit out this game along with Keionte Scott. These two might need another week even though Scott seems to be ahead of schedule.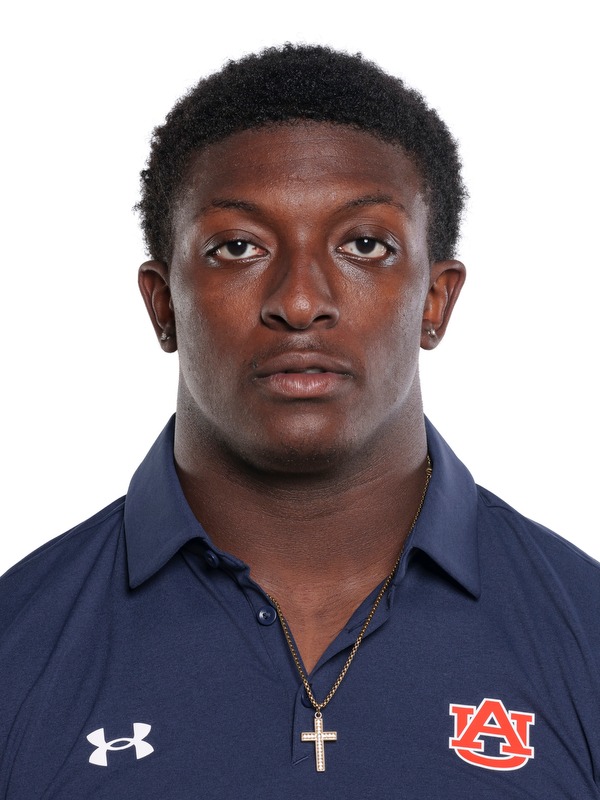 Austin Keys should be close to returning in some capacity with a club. It was a more delicate surgery than we usually see. That is why he isn't back in a club yet.
The sad news was Mosiah Nasili-Kite who tore his bicep and is out for the season. Will he use a medical redshirt to come back another year? We will see. Keldric Faulk and Zykevious Walker will have to rise to the occasion.
2. Auburn's performance versus UGA was second to only to winning the game when it comes to recruiting impact. Players were honestly impressed and saw the game as a positive. A lot of big name players such as Zaquon Patterson, Jeremiah Beaman, Ryan Williams, Jamonta Waller, and more saw the game as "they are close to winning these games again" rather then "Auburn has a really long ways to go, do I want to be a part of that." If Auburn can pull off some unexpected wins down the road I can almost guarantee we will flip another big name or two.
3. Speaking of Ryan Williams, the smoke around him and Auburn is real. I can confirm that not only did he have a personal meeting with Freeze before the game, but he also had another postgame with Perry Thompson and Ryan Williams. There have been rumors that he might be able to reclassify and the selling of him and Perry impacting Auburn together has caught his eye. Bama fans can deny this all they want, but if it was just a courtesy visit to see the game Williams wouldn't have stayed the next day. He did not leave Auburn till Sunday afternoon.
Another 5-star to keep an eye on is Florida commit Jamonta Waller who really seems to not be liking how Florida is running their defense. On the other hand, he loves Ron Roberts. If Florida keeps heading the direction we think they are, watch out for him and Auburn.
4. As for a current commit, DeAndre Carter visited Texas this past weekend and put Auburn fans on high alert. It was a preplanned visit he made before committing to Auburn and the coaches at Auburn were in constant contact with him throughout his visit. He and his family even called Sunday to inform coaches he loved what he saw against Georgia and was still strongly committed to Auburn. My worry meter is at a 5/10 on this, BUT Texas will not give up until he is signed. This is something to watch and be hesitant on.
5. For the question of the week, I asked somebody who has been around since Harsin to talk about some differences. Specifically, what is the difference in practice when it comes to motivation? I asked this because it really does feel like Auburn is playing up to their opponent like they did against Georgia.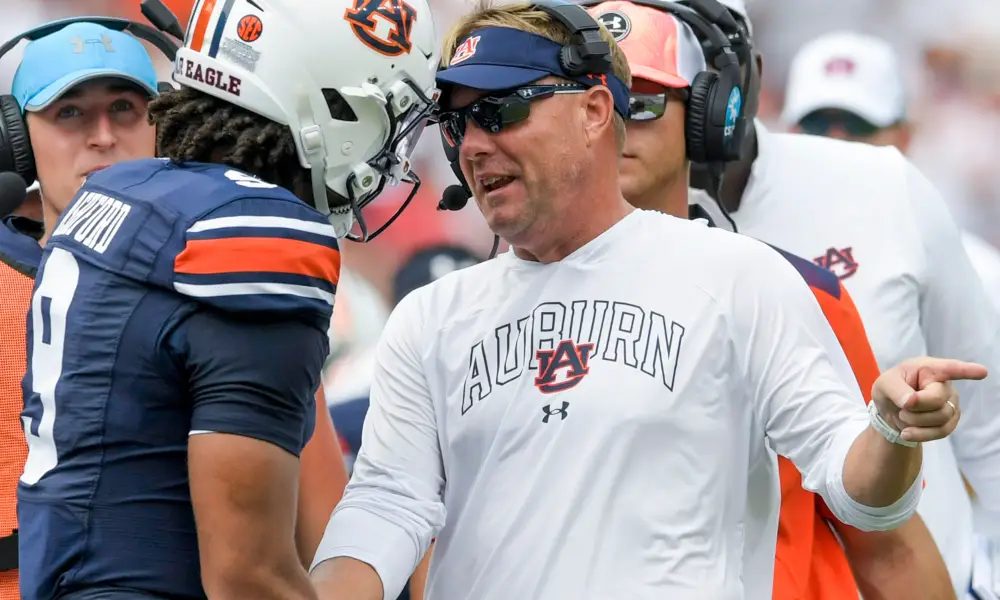 He said "the main difference is how practice is gone about. Before, it was very much a corporate boss talking to employees that he had neither seen nor knew who they were. If you didn't do your job, you were fired outside of his favorites. Now it's more of a strict father figure. Hugh is strict but in a loving way. He will tell you when you mess up, but he wants you to succeed. He gives a lot of effort into teaching the sport to people who are struggling. It's easy to play hard when a coach shows that he cares."
6. This is a weird rivalry, weird things happen. LSU's offense has been unstoppable, but they haven't faced a passing defense as good as Auburn's. Vise-versa, Auburn's D hasn't faced an offense like LSU's. I think defense travels and we continue to find our offensive identity. This will be LSU's worst offensive performance of the year. Auburn wins 31-27.