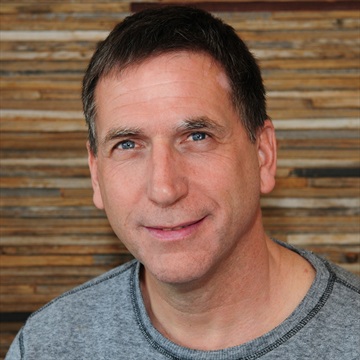 Olin Buchanan (@olinbuchanan) is a columnist/assignments editor for TexAgs.com. He previously worked as a Texas A&M beat writer for the Bryan-College Station Eagle and the Austin American-Statesman. He also was a national CFB writer for Rivals.com and Yahoo! Sports. Olin has been a regular on the Other Sideline. This is his 91 millionth appearance.

1. What is a Texas A&M fan's first thought about Auburn football right now?
Probably feel confident, but have learned not to take anything for granted, especially after last year on the Plains. Also, A&M has a history with Hugh Freeze. It's not good.
2. What's the vibe like in College Station? How bad did that Miami game hurt?
Cautious optimism mixed with a lot of frustration. The offense has made great strides forward with Bobby Petrino's influence. The run defense is markedly improved. But now the secondary is struggling. Poor tackling in the secondary cost the Aggies a win at Miami. Seemingly whenever the Aggies address one problem another one pops up.
3. Give us your update on Jimbo's buyout watch.
After the season his buyout will be something between $70-$75 million. If the Aggies have another poor season I'd say the prospects of him being retained are  50-50. On the one hand that's just such a massive buyout. On the other hand, money is never an issue at A&M. Still … $70 million … that's too much to pay a guy not to coach, isn't it?
4. Are 11am home games great, good, or awful and why?
Fans hate 11 a.m. games because … well, because a lot of them are probably hung over. Visiting teams love them because you're not sitting around the hotel all day. Personally, I love them because at my age I wake up early anyway. Might as well get to work and write without a deadline.
5. Name two unknown Aggies that Auburn fans should be worried about.
Receiver Noah Thomas might be an under-the-radar guy. He's 6-foot-6 and drew high praise from coaches and teammates all offseason. He caught 3 touchdown passes vs. New Mexico in the opener and had another one vs. Miami. Another guy to watch is true freshman linebacker Taurean York. A&M's run defense was among the worst in the country last season. It's much better this year. York is one of the contributing factors for that improvement.
6. Who are two Tigers that worry you and why?
Rivaldo Fairweather looks like a problem. Looks like he was the primary reason Auburn was able to come back to beat Cal. A good tight end creates mismatches. Fairweather is a walking mis-match.
7. What's going to be the biggest battle of the game?
The biggest battle will probably come down to A&M's defensive line vs. Auburn's offensive line. I suspect Auburn will want to run the ball, which will require winning at the line of scrimmage. Also, A&M hasn't been able to mount a consistent pass rush. If Auburn protects Thorne there are plays to be made against A&M's secondary.
8. What is your score prediction/analysis for the game?
I always go with the team that I think has the most talent. I believe that is A&M. My guess is A&M prevails with a score something like 31-20 or 31-24.
9. Where do you see Texas A&M and Auburn ending up this season?
Gotta be honest I picked A&M to finish third and Auburn to finish seventh in the West. I'm sticking with those picks, though I thought Mississippi State would be better than it has shown.
10. Did you like the Manziel documentary? How accurate was it?
The Manziel documentary, for me, was like watching a rerun. I lived through it. It was accurate, but I thought it could have been better. I'd rather have seen more videos  illustrating how good he was in 2012 and then more videos showing his spectacular collapse in the NFL. To me, he seemed flippant about wasting his NFL opportunity. Most of us can only dream about having that chance. I thought his attitude on that subject was unfortunate.