The post-Harsin era for Auburn football begins this Saturday in Starkville, Mississippi as the Cadillac-led Tigers try to salvage anything possible for the remainder of the season.
The Maroons, as they used to be and will forever be known as to me, are 5-3 overall and 2-3 in the SEC. Their two wins in the league are over Arkansas and Texas A&M. Both were by many points. Their losses are to LSU, Kentucky, and Alabama. All were on the road. They also have wins over Memphis and Arizona.
As we all know, Auburn fired Bryan Harsin and hired Mississippi State's athletic director on Monday. Carnell Williams was named interim head coach on Tuesday. Somewhere in the midst of all that, all other coaches that came from Boise State with Harsin (except for defensive coordinator Jeff Schmedding) were let go as well.
Everybody else is still on the staff, many with new titles that could almost be considered interim promotions. I mean, we have an analyst now coaching quarterbacks.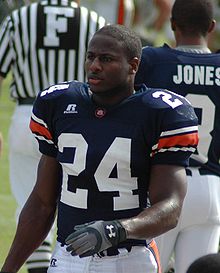 Despite it being a new era with not much to play for, it does seem like there's a tad bit of excitement because there's nothing to lose. Everybody loves Cadillac and is excited for him to get this opportunity. Nobody is really expecting much, so it's just whatever. The band-aid is ripped off. Now let's see if we can win 3 of 4 and maybe slip into a bowl game.
There are a few strategic things that this coaching change could add to the game. For one, nobody has ever seen Cadillac, Will Friend, and Ike Hilliard call plays. There is no film. I don't expect anything too crazy, but I'm sure the lack of pressure to go 4-0 the rest of the way will open up the playbook a little bit. There will also be a difference in flow from the previous administration.
But if we're just talking Auburn football vs. Mississippi State football, the matchup is actually slightly in Auburn's favor.
Mississippi State throws the ball. Auburn has been somewhat decent at stopping the pass, near the top half of the SEC. Auburn has begun running the ball much better the last two games. Mississippi State is not great at stopping the run.
When a team with a better record that is playing at home sees a team with a bad record and no head coach coming in, it's natural to think the game is over before it starts. This is especially true with the very unwarranted cockiness that usually comes out of Stankvegas. That probably helps Auburn as well. The chip on their shoulder has never been bigger.
Auburn can't lose on Saturday. If Mississippi State happens to score more points, yeah, they did it over an interim coach. If Auburn wins, well, they obviously won.
Auburn won't likely have an official head football coach for another month. Pull for Cadillac to do well. Pull for Auburn to win and maybe slip into a bowl game. Just pull for Auburn. Have fun. Be a fan. There's nothing more to lose at this point.
Tank busts a long one. Robby busts a long one and throws a long one. The Auburn defense has a pick six.
Auburn 38, Mississippi State 35