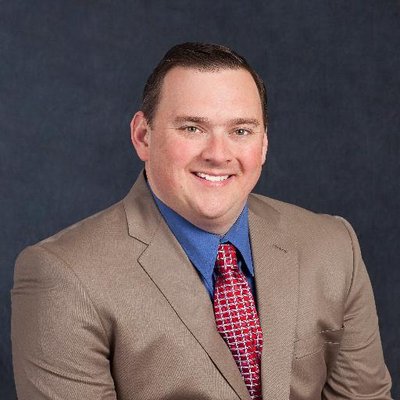 Flint Harris (@Flint_HolyTurf) is an Arkansas graduate that used to run and write for HolyTurf.com, a site all about the passion of college football, specifically the SEC and Big 12. He now owns Bliss Cupcake Cafe with his wife and teaches business classes in the Walton College of Business at Arkansas. Flint has been a staple of the Arkansas Other Sidelines, and he's never given me a reason to not invite him back.

1. What is an Arkansas fan's first thoughts of Auburn football right now?
Can we put the nail in Harsin's coffin? Or, is there any way that Auburn could be talked into keeping him for another year? And lastly, why haven't we beaten Auburn in seven years?
2. Was Arkansas EVER actually 10th best team in the country?
Fair question, but yes. Our offense, when KJ is healthy, is a load to deal with. If Arkansas doesn't collapse for two quarters against A&M or makes a field goal, the Hogs are likely sitting at 15th-ish in the country right now. Don't look now, but Arkansas has wins over #20 Cincinnati and #25 South Carolina. That A&M loss will haunt us all year.
3. Do you still love Sam Pittman with all of your heart, soul, strength, and mind?
I try to reserve that type of love for Jesus, but yes I do love Pittman. There are times I disagree with the play calling (Pittman doesn't call the plays), but who doesn't do some Monday Morning Quarterbacking from their couch, or inside the stadium. The kids still play extremely hard for Pittman.
4. Name two current Auburn Tigers that scare you and why.
If Auburn remembers Tank Bigsby is still a quality SEC RB, then definitely Tank.
Other than that, it has to be whomever wears the white hat on Saturday at the Loveliest Village on the Plains. No, we are not ready to let 2020 go.
5. Name two Razorbacks that should Auburn fans should keep their eye on.
Drew Sanders, #42, is an Alabama transfer and potential All-American at linebacker. He is one of the nation's leaders in sacks and averages nine tackles a game. Sanders is the best defensive player at Arkansas in two decades. He can wreck your game plan.
Rocket Sanders, #5, leads the SEC in rushing with 870 yards. However, he has been loose with the ball, so keep an eye on that.
6. Where will each team have an advantage over the other?
Playing at home, even in the ole' JP time slot, is still an advantage. Can Ashford make a suspect pass defense pay? Arkansas does get a lot of sacks, but also gives up yards through the air. The Arkansas offense is a wagon when rolling. Auburn will need to stand up against the run on early downs to force obvious passing situations on third down, but you better spy KJ.
The turnover battle has been key in Arkansas games this year. KJ historically has been pretty good with the ball in his hands, but he has had a few epic fails.
7. Which matchup intrigues you the most and why?
Harsin vs the Auburn boosters! It certainly seems to be when, not if Harsin is shown the door. Can Arkansas expedite the process? On the field it will be which team can run the ball effectively.
8. What's your prediction/analysis for the game?
For the first time in I can't remember how long, Arkansas is the better team with the better coach. Will that translate to a win…I think so. It is certainly interesting to note the line moved from Arkansas -5.5 to -3.5, so money is coming in on Auburn. I think Arkansas wins 27-24 and exorcises a few demons.
9. Where will Auburn and Arkansas end up this season?
Before the season, I bet over 6.5 wins for Auburn. I'm not counting on that money to buy any Christmas presents this year. Excluding War Blogle, don't most Auburn fans think 4-8 or 5-7 is likely?
If Arkansas can find a way to win Saturday, then wins over Liberty (though certainly not a foregone conclusion against the coach many Tiger fans pine for) and Missouri seem likely. Beating either LSU or Ole Miss in Fayetteville is possible. 7-5 for the Hogs living with the disgust of the loss to A&M and a trip lower-tier bowl game is where I will settle, but 6-6 or 8-4 are certainly feasible.
10. I asked you last year, and you said Harsin, so I'll ask again: would you take Gus Malzahn, Bryan Harsin, or Gene Chizik as your next head coach and why?
I'd like to flip the script…how many Tiger fans would take Pittman over any of those three? I'm guessing most would opt for Sam over Harsin and Chizik. We need a Twitter poll from War Blogle to see if Tiger fans would choose Sam or Gus.
Thanks for having me back. I always enjoy this article. Sure would be nice for the Hogs to get a win and make War Blogle eat a tad bit of crow after his early disdain for the Hogs this year.