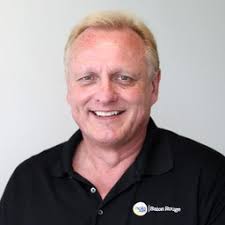 Ron Higgins (@ronhigg), editor of Tiger Rag Magazine, has covered the SEC for 42 seasons at various newspapers in Louisiana, Tennessee, Mississippi and Alabama. He's the only writer still living besides Phillip Marshall who admittedly knows where all the bodies are buried. This is his 3rd time on the Other Sideline, and he's gotten a little feisty.

1. What do LSU fans think of Auburn football right now?
They can't believe President Biden hasn't declared it a major disaster and sent federal aid and an investigative committee to hire a new head coach.
2. What's the vibe like on Brian Kelly from the LSU fam-uh-lee?
They like him because he's a no B.S. guy who is gaining more and more of their confidence as the team has improved every week. Like Saban, he's a guy who focuses on the process. They know he actually has a plan, a proven track record as a winner and he won't ever jog through and around campus with his shirt off like former LSU head coach Ed Orgeron.
3. How is the FSU loss looked at this point of the season?
Learning pains. New starting QB, new starting offensive line, 5 of 6 cornerbacks are transfers, all new-kicking game. This team is still learning how to play with each other.
4. Does Auburn's loss and latest struggle win give LSU any extra hope for this game?
LSU knows no matter how dysfunctional Auburn appears, it's always a damned tough battle. Remember, LSU's closest margin of victory in its 2019 15-0 national championship season was vs. Auburn.
5. Which two unheralded LSU Tigers should Auburn fans look out for and why?
Wide receiver Jaray Jenkins doesn't get the headlines of Kayshon Boutte and the other LSU receivers. But all he's done his entire college career is make plays. Last week is. New Mexico, three of his five catches were third-down conversions. He had two fourth-quarter TD catches in the fourth quarter vs. Florida State including one with no time left to play.
Also, freshman linebacker Harold Perkins Jr. is a fly around-the-field playmaker in the mold of former LSU linebacker Devin White. Perkins isn't a starter but he leads LSU in tackles with 21.
6. Which two Auburn Tigers worry you the most and why?
Bo Jackson and Cam Newton. Oh, you mean current players…
Tank Bigsby, well, because he's Tank Bigsby. It hurts to tackle him. And Derick Hall. He can ruin an offense in a hurry.
7. Where do you see each team having an advantage over the other?
LSU at quarterback, wide receivers, defensive line, defensive backs, head coach. Auburn at running back, offensive line, linebackers, kicking game.
8. What's your score prediction and analysis for this game?
LSU 27-17. With Jayden Daniels' scrambling ability and a bunch of pass catchers of all shapes and sizes, LSU has just enough firepower to win.
9. Where will Auburn and LSU end up this season?
LSU probably 7-4, 8-3 at best and a decent bowl bid. Auburn at 5-7 or 4-8 with probably an interim coach.
10. What's your favorite condiment to put on a corndog and why?
Tabasco sauce. Because we put it on EVERYTHING in Louisiana.