Before we begin, quick shout out to Sean Jackson on the football team for earning his scholarship!
Welcome to the War Blogle Kick Six, a new weekly (or whenever we feel like it) column with off-season tidbits, thoughts, ask-us-anythings and whatever else is of interest. Feel free to leave us some questions about life, the SEC, football or Auburn football in the comments or on twitter. We'll also be rotating authors with this column to keep things interesting. 
Now, on to the show.
1. Bryan Harsin: Player's Coach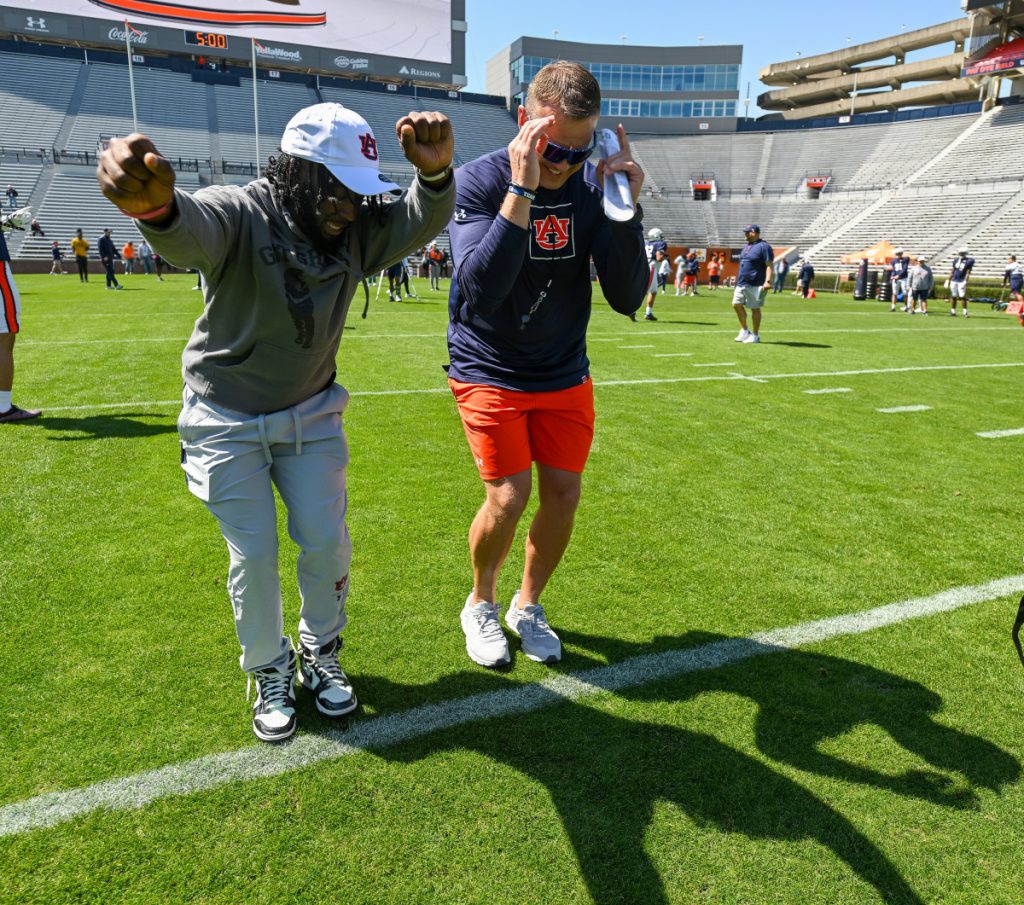 From a surprise breakfast to the "griddy" there's a lot to like about the coach's new flavor he's added to his personality. It seems that the reports of him not being very relatable had an affect on him, and perhaps down the road we'll look back and see that the "InVeStIgAtIon" was necessary to his growth in the SEC. Reports are in that he's taking extra time to talk about players' days and school, and if the players are ready to buy in even more than before then we've got a winning team, folks. The smiles, like the one he flashed when Sean Jackson was informing his mother of his scholarship, are only going to get wider.
It should be comforting to watch as a fan. We have a coach that isn't afraid to admit he has room to improve, which is what led to the dismissals of the likes of Dan Mullen, Les Miles and unfortunately, our own Gus Malzhan. This kind of adaptability is what keeps a coach employed. Well, that and winning.
2. Dead memes and dead dreams
I would like to address something. This was not a wasted year in Auburn Men's Basketball. True, we had the talent to make a deeper run than we should have, but that's just how March Madness works, y'all. One bad game, and that's that. Ask Kentucky and Alabama who lost their openers.
After the loss, I've seen a bunch of tweets and Facebook posts saying how this year's team was a waste of talent that should have gone to the Elite Eight at least, which would be fair to say if you're a casual fan.
Problem is, it's not fair to say. A lot of people look at Jabari Smith Jr, the second coming of Kevin Durant, and wonder why he didn't carry us into the Final Four, without taking a minute to see the accomplishments of the team this year-
Swept our rivals
19 game winning streak
SEC Regular season champions
Walker Kessler named Defensive POY
Jabari Smith Jr, likely number one NBA draft pick
I'm sure a lot of people are mainly freaking out because they don't know if Auburn will make it back to the NCAA tournament (which the answer is yes) or if Bruce Pearl will ever lead Auburn into a deep playoff run (which is also yes). Pearl has Auburn in blue-blood territory, thanks to all the five-star recruits who are now annually looking at the plains as a path to the pros, so relax. Auburn's Basketball team will be back, and this season was still one for the ages.
If you want to talk about a wasted season, go talk to the 2010 San Diego Chargers. #1 in the NFL in both offense AND defense, pro-bowlers and all-pros Philip Rivers, Antonio Gates and Eric Weddle on the roster. Final record, 9-7, did not qualify for the playoffs. Yikes. 
3. Show me the money!
There was something almost laughable about the whole "internal investigation" Auburn pulled last month (besides the investigation itself). Imagine how much Harsin and Co would be KILLING IT on the recruiting trail if Yellawood focused more on NIL deals than it did saving up for firing the head coach.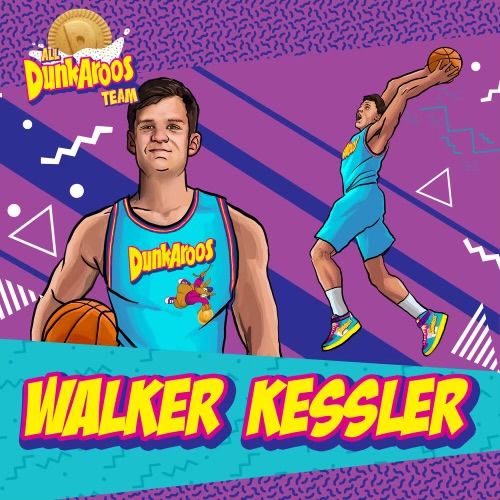 Think about it. I have seen plenty of NIL deals for Auburn players, such as Milo's Sweet Tea or Dunkaroos, but not a single player has been signed by the Yellafella. Outside corporations such as Bojangles have been the ones to step up and offer deals to our players, which is nice and all, but Bryce Young came to Alabama and IMMEDIATELY signed a million-dollar deal before he was even named the starter. Auburn has the facilities and the talent to attract recruits, sure, but now there's also a bidding war to consider. Tennessee is about to re-awaken a sleeping giant thanks to their high-profile million dollar California five-star quarterback. Auburn hasn't had a five star quarterback since some guy named Bo Nix, hasn't had a five-star offensive lineman since Calvin Ashley, and hasn't had a five-star wideout since Nate Craig-Myers. Tennessee, a brain-dead shadow of itself, is about to close in on all three in a four-month period, thanks to money businesses associated with the school can offer these recruits. There's no excuse for the Tigers to not only attract, but SIGN these talents as well. Like, now.
Is it ludicrous to think of? Absolutely. An 18-year-old who is good a particular sport now makes more money than all my family combined, but hey- that's the age we're in, so why not play it to our advantage? Plus, think of the commercials, like Smoke Monday throwing flags with Yellawood printed on them at homeowners who built their fences with other wood. Comedy gold.
Make it happen, Jimmy.
Okay, so for these last points, let's turn to you, the people, for some ask-me-anythings. 
4. "Does Harsin deliver Auburn another title in a 10-year window?" – OTrill9
Usually, you know what a coach is capable of by year 3 of his era. Harsin was averaging 10 wins at Boise (granted, at Boise) when he hit the 3 year mark, and was usually consistent in pulling out double digit seasons after that. We almost didn't make it to year two, so I'm just going to assume that I'm supposed to answer that with the assumption he's given the same amount of time as Dabo was at Clemson and using what we say on the field last year. (I specifically mention Dabo because he was head coach at Clemson for seven years before they broke through the ceiling as an elite program with two national titles).
I think his chances are higher than Malzhan's, which says a lot considering how Malzhan was actually a good coach at Auburn. If I had to put money down, I would say yes. The arguments are there, provided he can make it as long as Stoops and Swiney did. Auburn looks focused, the players are having fun, and the desire to win it all is consistent across the board.
Factor in recruiting, and a title should be in the conversation sooner rather than later.
5. "Why is offensive line play so hard to get right?" – Teemo_Support
It all comes down to recruiting. As I mentioned above, Auburn has only had ONE five-star offensive lineman since 2017, Calvin Ashley. Since then, Auburn has signed 17 offensive linemen, and only three have been four-star or above (Ashley, Nick Brahms and Austin Troxell) while the rest have been a mix of three-stars or transfers. Alabama, for comparison, have signed over 15 four to five star linemen in the same time period. Make sense yet?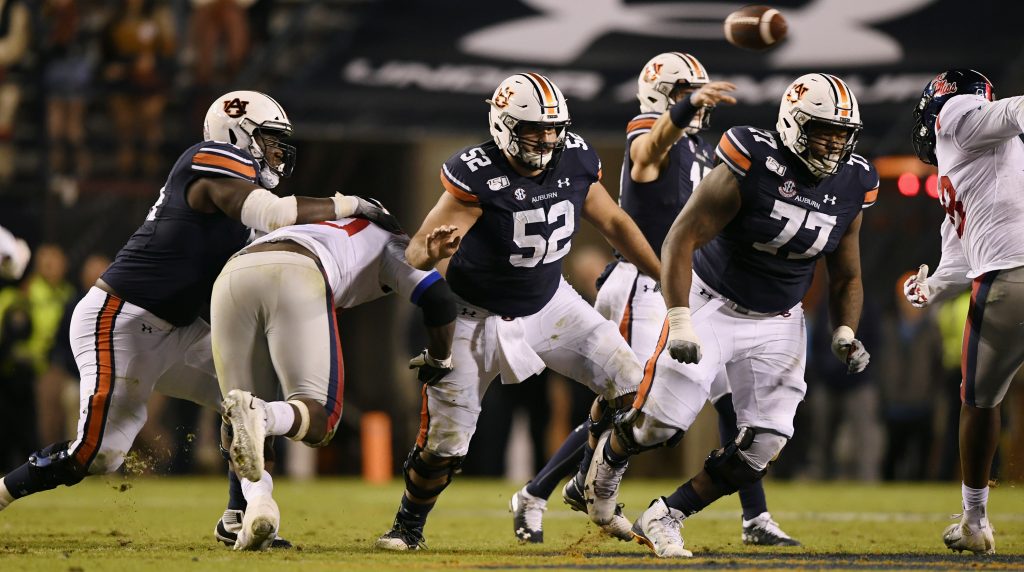 I do not wish to bemoan the talents and hard work that the linemen who chose Auburn have done for us, but the bottom line is if you want to impose your will in the almighty SEC, both sides of the trenches must be some of your best units. That hasn't been the case for Auburn's offensive line since 2017, which is coincidentally the last time we won the West. The remedy isn't exactly an easy fix either, but Kevin Steele already provided the blueprint with his recruitment and coaching of a few studs at the defensive tackle position.
Build it and they will come.
If you want your school to recruit a certain position well, you must produce draft picks in said position. Every NFL draft, I am certain that LSU is guaranteed to have a DB go round one, Alabama will have a WR go round one, Georgia will have a DT go round one… See the pattern? High profile wideouts and defensive backs see this pattern too. Once a school is known for a certain position going early in the pros, everyone in said position wants to go there (fun fact: the University of Southern California has a rich history of quarterbacks going round one, so it's no wonder Caleb Williams spurned us for Riley and Co).
Thanks to Nick Fairley, Dee Ford, Montravious Adams, Derrick Brown and Marlon Davidson going round 1-3, Auburn is starting to gain some recognition as a position school (note #1 JUCO lineman Jeffrey M'ba choosing Auburn) so the only way the line will improve is for someone to eventually become the draft pick that gets everyone's attention. Get THAT guy in the first round, and more should follow. Will Friend, for what it's worth, is the recruiter/coach that developed offensive lines that helped pave the way for the reign of terror in Georgia that went from Todd Gurley to Nick Chubb to Sony Michel. So yes, I think the coach for said accomplishment is already in the building.
6. "Why did Tank go out of bounds in the Iron Bowl?" – Beau Blackwood
The question that will haunt Auburn fans for as long as time and eternity exist. Truthfully, I do not know, but from watching the videos one can assume one of two things-
Tank WAS trying to get down, but Alabama had practiced for situations like this and kept him chugging for yards, thinking he could get more, until they knocked him out.
Tank was trying to leave time on the clock for the coaching staff to decide what they were going to do next.
Bigsby is a smart player. No way he didn't just forget what he was doing and run out of bounds. If he did, well hey, that's just the speed of the game. All gas, no breaks, just don't fumble the ball. Perhaps this is vengeance for living rent-free in Bammer brains across the country with the age old question of "What if Chris Davis stepped OUT of bounds in 2013?"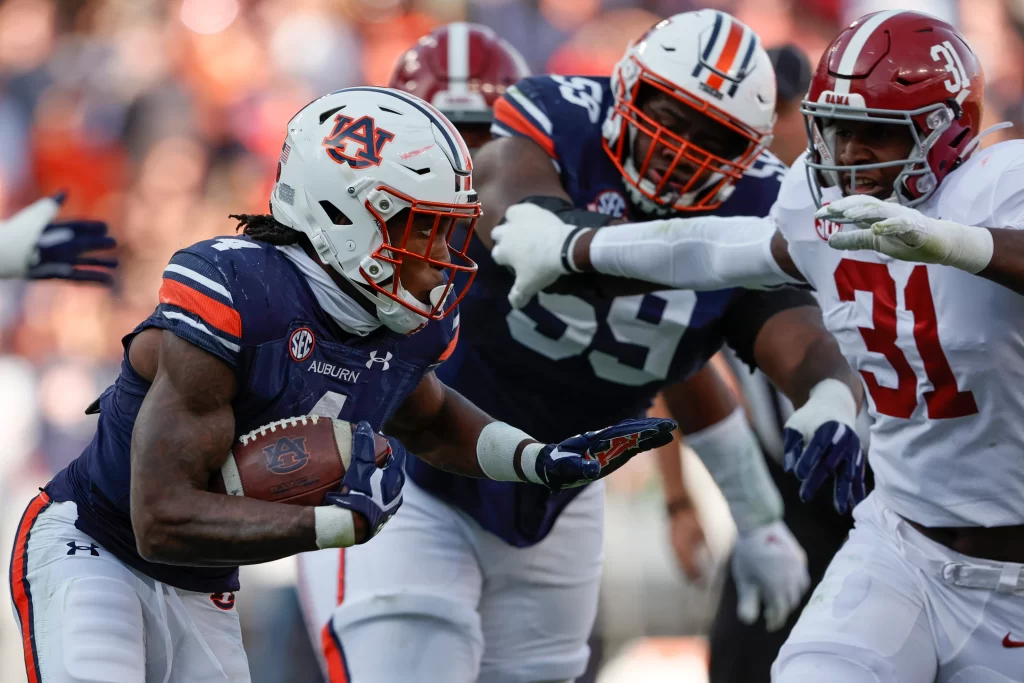 That one play shouldn't take away from the absolute WAR that the Auburn boys gave them for four quarters. If Auburn plays every game like that, Harsin is going to have a team no one wants to play every year.
---
That wraps it up for now, folks. Send me and my other fellow writers your questions for next time. Remember, they can be about anything! Favorite movies, NFL topics, or good ole Auburn Tiger football (or, a creative combination of all three, if you dare try).
And as always, WDE!