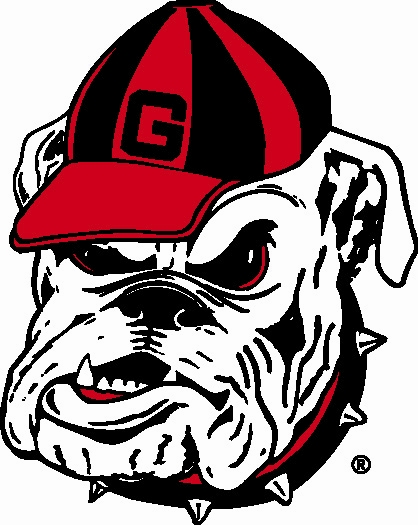 Once again, Auburn is in the premiere game of the weekend. SEC Nation isn't in town because they've already been to Auburn. College Gameday isn't in town because they've already been to two Auburn games this year. But the fact of the matter is that Auburn is a Top-12 team playing their fourth Top-10 team of the season. Did you read that? Four. Yeah, and there's another one coming. But this week it's Georgia.
The Georgia Bulldogs are 8-1 and somehow ranked #4 in the latest CFB Playoff rankings. They are hanging their hats on a 6-point win over Notre Dame and 7-point win over Florida. The Notre Dame win seemed okay at the time. But Notre Dame is Notre Dame and they were eventually blown out by Michigan. You'll remember that Michigan needed overtime to beat Army this year.
Georgia also won their annual neutral site game with the Florida Gators by a score of 24-17. Surely that means the Dawgs have the upper hand on Auburn, considering the Tigers 9-point loss in the Swamp. Yeah, um, I think we all know and agree that Auburn's day in the Swamp is 1000% different than what the Dawgs saw in Jacksonville.
It could be said that had Auburn played Florida (or LSU for that matter) at a neutral site, without the things that make freshmen throw three interceptions, Auburn would've come out on top. Auburn is and was the better team, capable of beating a Florida team that is as bland and SEC Easty as they come. It was just the perfect storm for them that day.
But all that said, the point is you've got Georgia somehow sitting at the 4th best team in the nation because they've beaten two teams with numbers next to their names. It's not like they are low numbers or anything, though.
Wait, there's something I'm forgetting. What is it? Oh YES! The Georgia Bulldogs lost to the South Carolina Gamecocks at home as well. The 4th best team in the nation has a loss to a team that now has six losses, and will likely end the season with eight losses.
Since that happy day for the Gamecocks, they have lost to Florida, lost to Tennessee by 20, beat Vandy, and lost to Appalachian State. Georgia couldn't beat South Carolina in Athens, but Appalachian State could in Columbia? Hmmm…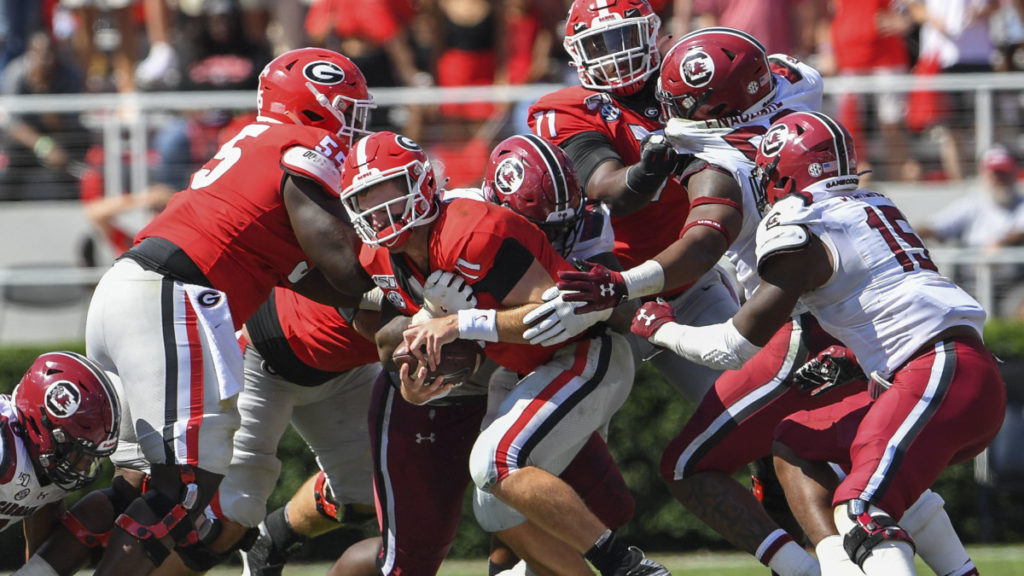 But it's more than that day. After the loss to South Carolina the Dawgs backed it up with a scoreless half against Kentucky. Yeah, the Dawgs didn't sniff a point until the 3rd quarter against one of the worst teams in the SEC. And again, it was in Athens. Then they beat Florida in that blah neutral site game that literally only two fanbases cares about. Then they beat Missouri 27-0. Big win, right? Missouri had just lost to Kentucky and Vanderbilt by almost the same score. Big wins. Really turned it around. Top 4.
Georgia's defense seems to be one of the best in the nation, but they have faced, at his point, the 87th best offenses in the nation. They aren't shutting out juggernauts. They are shutting out Kentucky and Missouri and losing to South Carolina.
The Georgia offense has averaged 20.5 points in their last four games. Do you know what happens to 20.5 points when it meets Derrick Brown and the Auburn defense? At worst, it shrinks to half its size. At worst. The truth is that Jake Fromm and his receivers have been mediocre. They don't have the two-headed running game they normally have, and they are relying on the recruiting stars by some guys' names. That doesn't work forever.
But going into this weekend's GAME TO END ALL WORLD HUNGER (if they can make up dumb names for every LSU-Alabama game, I can too), the question will be how Auburn's offense will hold up against what has actually been a pretty good Georgia defense. Bo Nix has admittedly been shaky on the road in hostile environments against teams currently ranked #1 and #11. The offense has been unable to take advantage of what the defense has given them, and by that I mean the Auburn defense.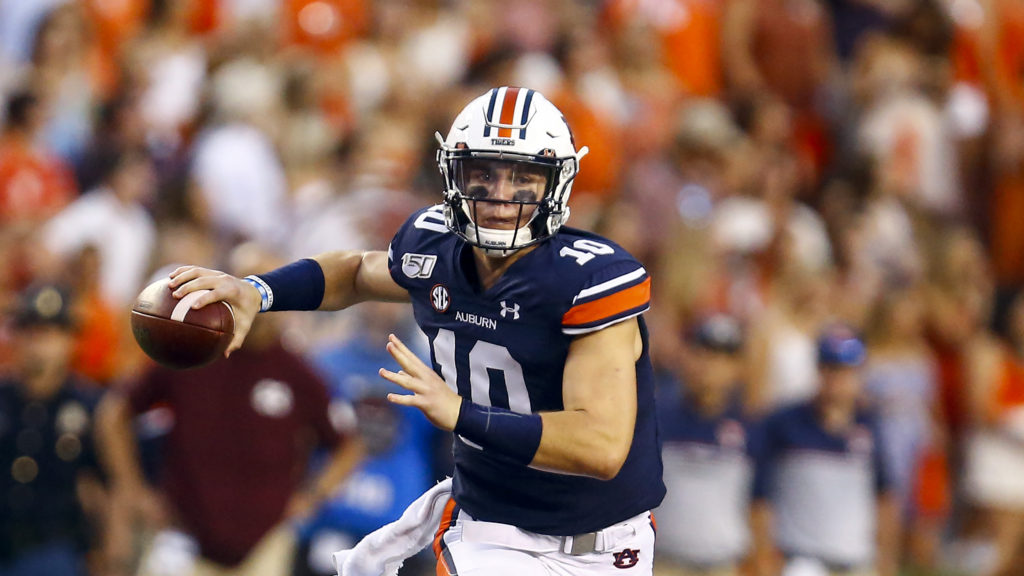 LSU just scored 46 on Alabama. LSU scored 23 against Auburn. That should've been enough, but Auburn's offense was just 3 points short.
Oh wait, what's that? The game is AT Auburn this week? Oh dang, nevermind. We got this.
Auburn really hasn't had a true, big home game this year. We had a month off, and then we had Ole Miss on a cold night. This is what Auburn fans have been waiting for. The SEC championship is pretty much gone, but honestly, if the Tigers win out, they have a claim to the College Football Playoff that's just as strong as any team out there outside of LSU and maybe Ohio State,
That starts this weekend. Georgia's true road games this year have been Vandy and Tennessee. That's it. I'm serious. They have barely even heard one fan say one negative thing towards them. No mama jokes. Nothing. They have literally not even experienced the "ho" in hostile. It's a joke, actually, but we'll get into scheduling in a later Bloglespot.
Fromm and his receivers are nothing these defensive backs have never seen. They did a better job against Burrow and LSU than any team all season. It will show again on Saturday. The defense will be the story. The offense will play like it has at home so far this season.
Bo Nix looks rested, educated, and experienced as he does enough to make people wonder why Georgia's even in the Top 10.
Remember the last three weeks of 2017? It's almost the exact same situation. Georgia and Alabama have to come through Auburn to take what they want. Spoiler alert: these three games will go the exact same, except this time the undeserving actually get what they deserve.
Auburn, the crowd, the defense, and yes, the offense beats Georgia. It will be fun.
Auburn 31, Georgia 14