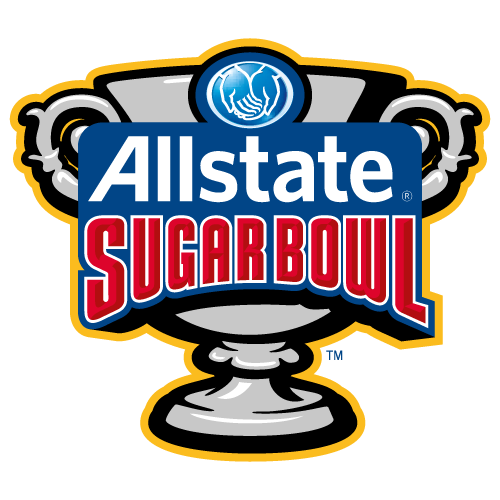 It's been 37 days since the Iron Bowl. Given the amount of time since Auburn's last game, and the lack of coverage anyone outside of the city of Auburn has been giving the 2017 Sugar Bowl, it's been easy to somewhat forget that the Tigers have a pretty big game in New Orleans.
Does it "matter" to college football's new big picture? No, but there was a time when the Sugar Bowl was nearly everything to the SEC's member institutions. But the system has changed and now it's just one of the more important bowl games when it's not part of the playoffs. Regardless of what it means to the national picture, to me the Sugar Bowl is and will forever be a big deal.
I was extremely pumped when Auburn was slotted into the SEC's 2nd best bowl game. You'll remember they were picked by the media to finish 6th in the SEC West. They didn't finish close to 6th in the SEC West.
Sure, at 8-4, a record still better than anyone predicted, you wouldn't normally expect a spot in a New Year's Six game, but alas, football is a game of comparisons. If you win one game and everybody else wins none, you're still the best team. Sorry. That's how it works.
And does 8-4 discredit Auburn from being a serious contender in the game? Well, two of those four losses came to the current and former National Championship Game participants. One was a loss by 6 points in the first game of season by a team that really and truly doesn't exist anymore. One was an 18-point loss by a team without one healthy running back and fielding the backup quarterback.
Also, at 8-4, Auburn is currently a 2.5-point underdog to their opponents in the Sugar Bowl. Their opponent is the Big 12 Champion. Their opponent is the #7 Oklahoma Sooners. According to Las Vegas, 8-4 in the SEC basically gets you an even matchup with the Big 12's best. Don't tell me these Tigers don't belong there.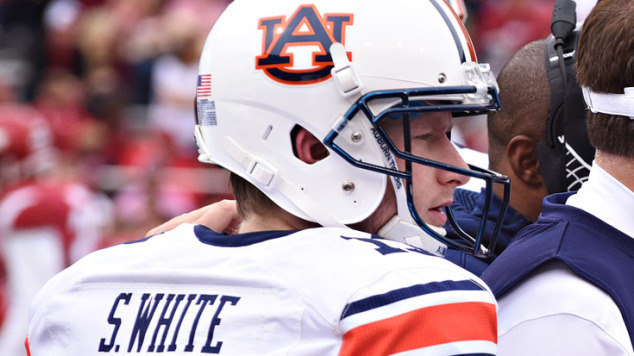 There was a point in the season where Auburn rattled off 6-straight wins. It started with a win over LSU, included a 53 point win over a decent SEC foe in Arkansas, and ended when Sean White and Kamryn Pettway were injured. That win streak is the sole reason Auburn is in this game. They could still afford losses to Georgia and Alabama and still finish as the 2nd best team in the league. The work had been done.
But those two losses, in addition to the customary sting that comes with losing rivalry games, had people thinking that Auburn wasn't good, had a bad year, and had nothing to show.
Well, let's see. They lost the aforementioned game to Clemson. They lost to Texas A&M who got up to #4 before falling apart late in the season like they always do. Then they found themselves, went on their run, and the entire starting backfield got hurt. Not some. All starters. Not playing.
Guess what, nobody would be as good if that happened. Guess what, that backfield is back for the 2017 Sugar Bowl in New Orleans, Louisiana. Guess what, the team that ran through six straight, the team that would've run Georgia out of Sanford Stadium, and the team that would've given Alabama their toughest game of the year, is back.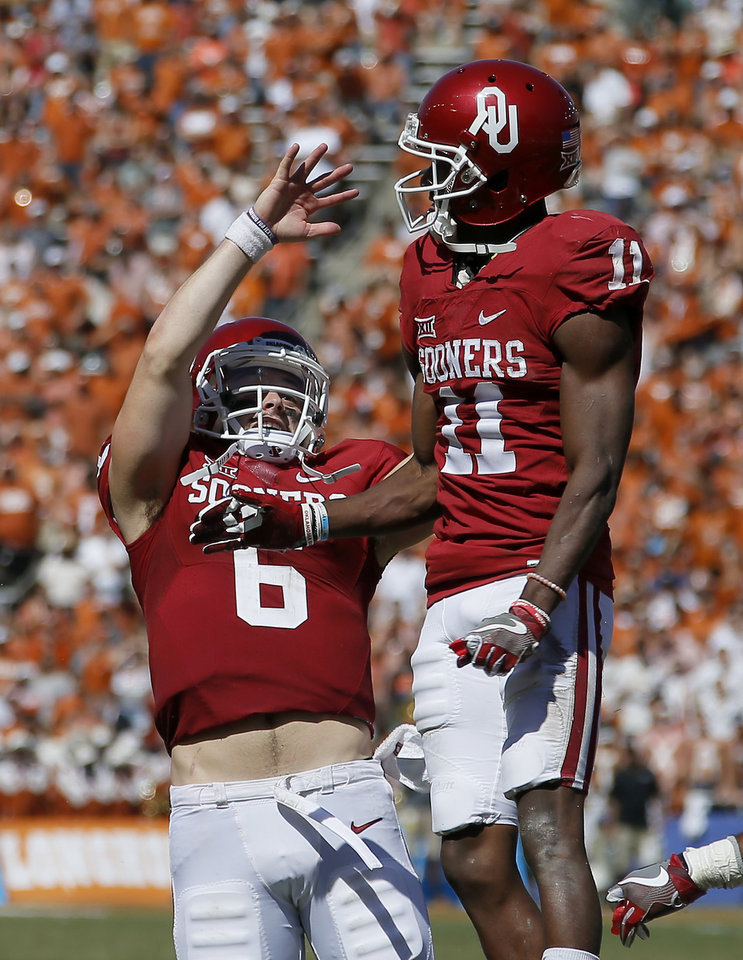 Yes, Oklahoma is currently fielding two Heisman finalists in quarterback Baker Mayfield and wide receiver Dede Westbrook. Truth be told, I had never heard of Dede Westbrook until the Heisman announcement. I watch and pay attention to college football. A lot. I had never heard of Dede Westbrook. Maybe that's my ignorance. Maybe that's the Big 12. I'll go with the latter.
As I mentioned, Oklahoma is the current Big 12 Champion. They are in a Power 5 Conference. They are ranked #7. They are ranked behind 2 teams that didn't win their conference. What does that say about the Big 12? What does the fact that 8-4 Auburn is a nearly a pick 'em with the Big 12 Champion say? What does it say that the champion of a playoff eligible conference wasn't even considered?
Maybe those Heisman finalists were racking up statistics on a bad conference, but had the Oklahoma name to give them credibility. Maybe the playoff committee didn't even consider the Sooners as a possibility because they knew everything they had done this year wasn't all that great. The Sooners only have two losses: Houston and Ohio State. Sure, Houston fell off a little, but Ohio State was in the top 4 at the end of the regular season. You win your conference and lose those two games and you're not even a factor? Something's up.
Auburn's defense may be the best Oklahoma has seen all season. Wait, that's right, the Sooners play in the Big 12. Auburn's defense is definitely the best defense Oklahoma has seen all season. They'll need to keep Dede Westbrook and Joe Mixon in check. Name one running back and one wide receiver that tore Auburn up this season. I'll wait…
As I said, Mayfield and Westbrook were turning heads playing in a conference that got zero consideration for a playoff spot. It's a farce. Auburn's defense will expose it.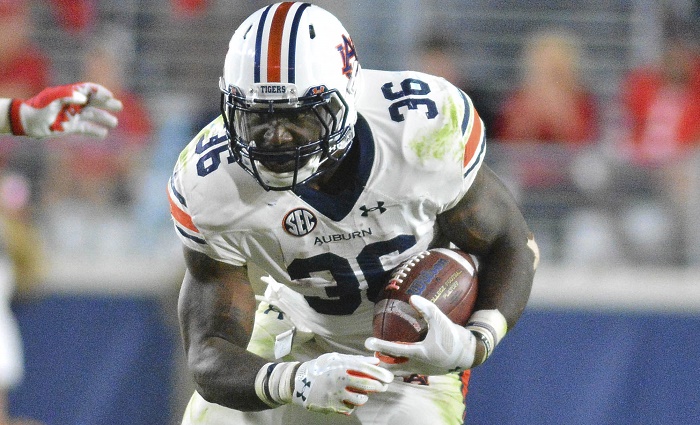 The Auburn offense that we all knew and loved in October is back and will take advantage of Oklahoma's Big 12 defense. Sean White will be the accurate passer he was without a bum shoulder. He'll play a little harder knowing Jarrett Stidham is the favorite to take his spot next year. Kamryn Pettway will be chomping at the bit to finally carry that load again. By the 4th quarter, he'll be doing what he did most of the season: walking over people laying down to avoid the hits they got all game.
Let's not forget that Gus Malzahn has had a month and seven days to tweak and create and conjure. The tough ground game and accurate passing game will be complemented by the speed and trickery we all know and love. It's game like this where Malzahn throws it all out there and shows why he is what he is.
As I said, nobody in the national media is really giving this game anything. They only care about the playoffs and Penn State going to the Rose Bowl. As the last bowl game before the national championship, the Sugar Bowl will be a good one.
Auburn will go up two scores in the 1st quarter before Oklahoma comes back and ties it before the half. A few field goals and a late score will give Auburn a 10-point win.
It will mean 9 wins and a Sugar Bowl win in a year where Auburn wasn't expected to do anything. It will satisfy even the worst of the naysayers and give nothing but promise for 2017.
Auburn 27, Oklahoma 17