WHERE TO WATCH
Kickoff – 2:30 PM CT, November 27th 2021
Watch –  CBS Sports
Listen – Auburn Website
Gamecast – ESPN
TEAM HISTORY
What is there to be said about the marred history that Alabama has? From claiming national championships in seasons they didn't finish even second in their conference, to being on probation for half of Nick Saban's national championships. This team is all about winning national championships at any cost, even in years that they didn't actually win them.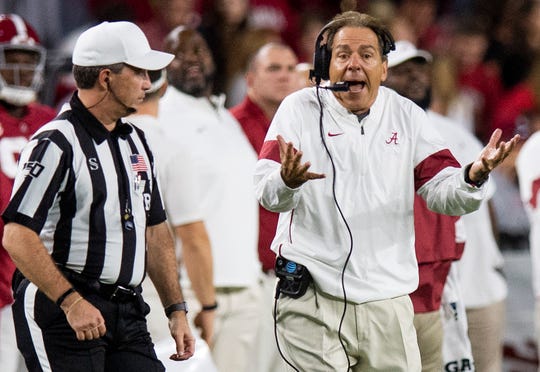 Seriously, dispute any national championship that Alabama has and they, as a collective, freak out. We all know because their very being is wrapped up in a college football team that belongs to a school that they've never been within 50 miles of. I say "belongs to a school" knowing full well that the lines of "institutional control" have long since been blurred.
SERIES HISTORY
I could write many words about the history of these two teams on the football field, but my friend @WarBlogle wrote the only article that needs to be written about the series history of the Iron Bowl. You can check that out here.
WHAT TO WATCH
I'm most interested in seeing how Auburn responds to a rivalry game. Having come off three straight losses, two in agonizing fashion – how will the team come out against the cross state rivals? I do want to take this time to thank all the seniors for their efforts over the years.