College Basketball returned last week as Bruce Pearl and his team are looking to bounce back after a difficult season a year ago. The Tigers have a young but talented squad that some experts say is one of best in the nation. Coach Pearl dominated the transfer portal in the offseason, bringing in the likes of Zep Jasper, K.D Johnson, Walker Kessler and Wendell Green Jr. All four bring Division One experience to this Tiger team. Pearl also brought in one of the top ranked high school recruits in Jabari Smith. Smith was ranked 7th best recruit according to 24/7 Sports. Auburn still has plenty of experience in Devan Cambridge, Dylan Cardwell, and Chris Moore who played a lot of minutes last season. They provide Auburn with a lot of depth off the bench.
There are still a lot of questions for this Auburn team to answer over the next few months. One that is yet to be determined is how they will stack up against an SEC conference that has gotten even tougher this year. Teams like LSU, Tennessee, Kentucky, Alabama, and Arkansas will prove to be difficult this year. The Tigers also have early tests in the non-conference with UCONN, St. Louis, Nebraska, and Oklahoma in the BIG 12 / SEC Challenge. While the road looks tough, this team can make this season a special one.
Game 1 vs Morehead State
The Tigers started the season off strong with a 77-54 win over Morehead State. Fans got to get their first taste of Wendell Green Jr. who dropped a game high 19 points in his debut. K.D Johnson also had a good night with 12 points and four rebounds. Auburn's defense was on full display creating 17 turnovers, 12 steals and blocking eight shots. "I was pleased with the energy," Pearl said, "The defensive effort was really, really special."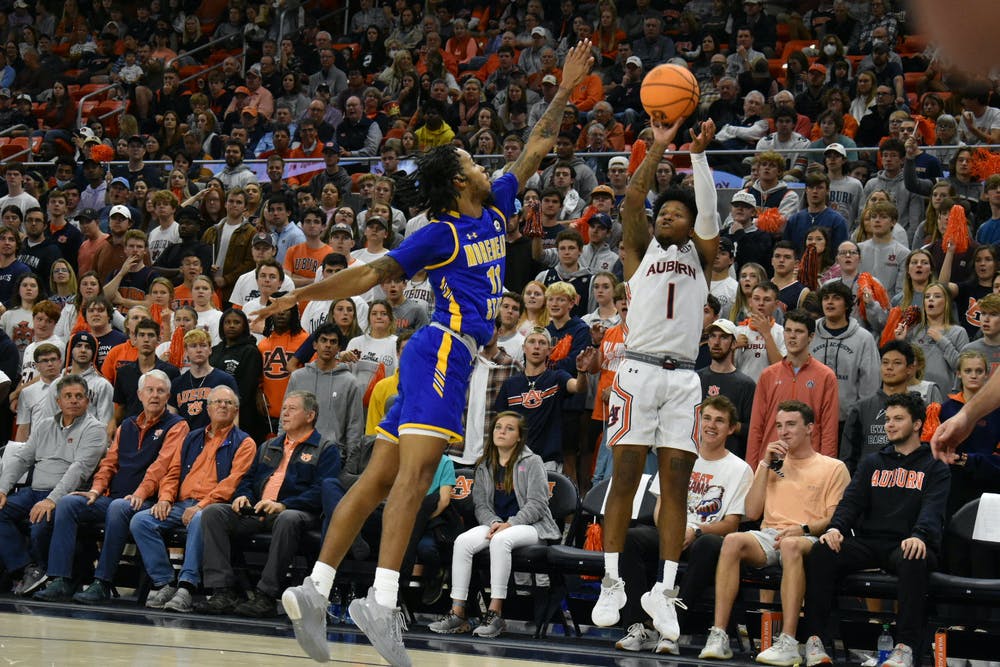 Auburn's backcourt struggled at times to move the ball around and score points. Pearl had warned fans in the preseason that it will take them some time to establish some rhythm. I think once the chemistry between K.D Johnson and Wendell Green Jr. gets going, I think that duo could be very special.
One sidenote to the game was the return of fans to Auburn Arena. It had been almost two years since the last time Auburn Arena had a full crowd. The energy of the students was incredible to see and I can't wait to see the crowd when there's a big game at Auburn Arena. It's arguably one of the best venues in college basketball.
Game 2 vs UL-Monroe
Auburn defeated Louisiana Monroe by a final score of 93-65 in their second game of the season. It was a tale of two halves as Auburn's offense started slow and turned it on in the second half.
The Tigers found themselves trailing by two at halftime. Pearl said afterwards that his team was "outplayed in the first half. The Warhawks were competitive and gave Auburn trouble defensively. Point guard Trey Boston led the way with 16 points.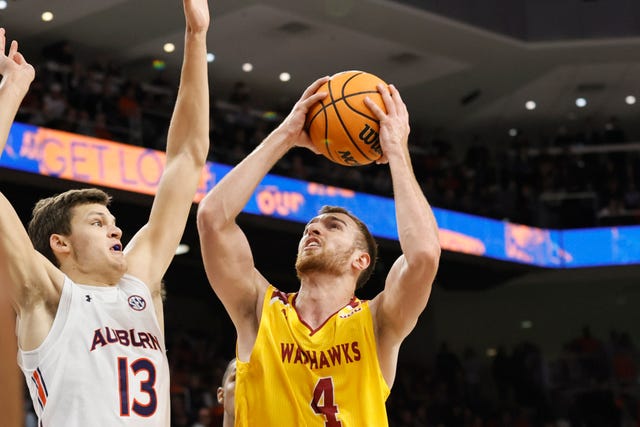 In the second half, the Tigers would outscore the Warhawks 56 to 26 in the second half. Defense paved the way to victory as the Tigers forced 17 turnovers and blocked ten shots.
The true talents of Jabari Smith were on full display as the freshman had 23 points and 10 rebounds, and two assists. Chris Moore made an impact off the bench with a career high of 16 points.
Looking Ahead
Auburn returns to the court on Friday against South Florida (2-1) before heading to the Bahamas for the Bad Boy Mowers Battle 4 Atlantis where they will face No. 23 UConn (3-0) in the first game of the tournament.
Auburn is a -13.5 favorite to win against South Florida, but they cannot underestimate their opponents. Auburn lost the last time they traveled to Florida against the UCF Knights who will travel to Auburn on December 1st.
The Battle 4 Atlantis will be Auburn's first true test as they faced a ranked Uconn. The field also includes NCAA Tournament teams like Michigan State, Baylor, Loyola Chicago, VCU, and Syracuse. Auburn's goal should be to at least win two games no matter the result. If they were to lose once, they could still play in the losers bracket games. If they can pull out two quality wins against this field, I think they will feel good coming back to the Plains.