There are simply no words to describe what took place Saturday afternoon in Jordan-Hare. We can blame everything and everybody for what took place, but it isn't going to go away or make you feel any better.
You can blame the lack of adjustments or the defensive backfield. You can blame the lack of pass rush from getting home or you can blame the offense's inability to run the football with a 25-point lead. You can even blame officiating and the five times Mississippi State converted on third down due to a penalty.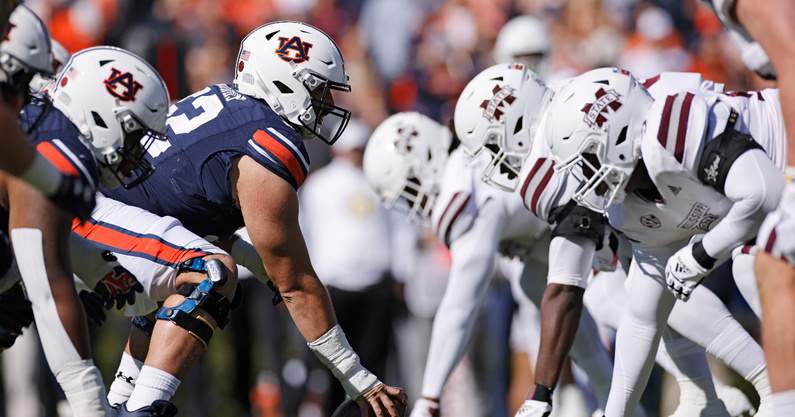 The fact of the matter is it was a combination of all of these things. Bo Nix is out for the year after absolutely balling out yet again. The pressure is now off as we are nothing more than a spoiler. Let's enjoy the remainder of the season and get behind TJ Finley and see what this kid can do. After all, we do have a home Iron Bowl looming.
Looking at Auburn's four losses, they all came to ranked opponents. No, I'm not sugar coating anything. If you know me at all you'd know I am on the more frustrated side of the fan base. In hindsight, we were a fumble away from beating Penn State during their whiteout game. Georgia just outclassed us and was really the only game we should not have won. Texas A&M was at home coming off a bye week while Auburn was riding high and maybe a little overconfident.
It seems like Texas A&M treats Alabama and Auburn like their super bowls every season considering they lost to multiple teams that Auburn and Alabama have both beaten handedly.
And then there was Mississippi State. There will never be an excuse for blowing a 28-3 lead with a team as talented as Auburn. It effectively ended any chance for a special season and to make it even more frustrating, Ole Miss beat Texas A&M. Salt in the already embarrassing wound. Enough of that, though. I'm actually able to keep food down today and would like to keep it that way.
The SEC West has been pure carnage this season and there's really no other way to describe it. The worst SEC West teams consistently handled the 2nd and 3rd best teams form the East this season. It's as deep of a division as I can ever remember. So, think about this now that we've had a few days to calm down.
Auburn has a first-year coach with a team void of real offensive line talent, returned zero starters at the wide receiver position, and a thin interior defensive line. On paper that puts Auburn at 6-6 at best, no questions asked. We have a chance to go 8-4 if TJ Finley isn't a giant drop off from what we had in Bo. I guess that depends on which part of the fanbase you ask…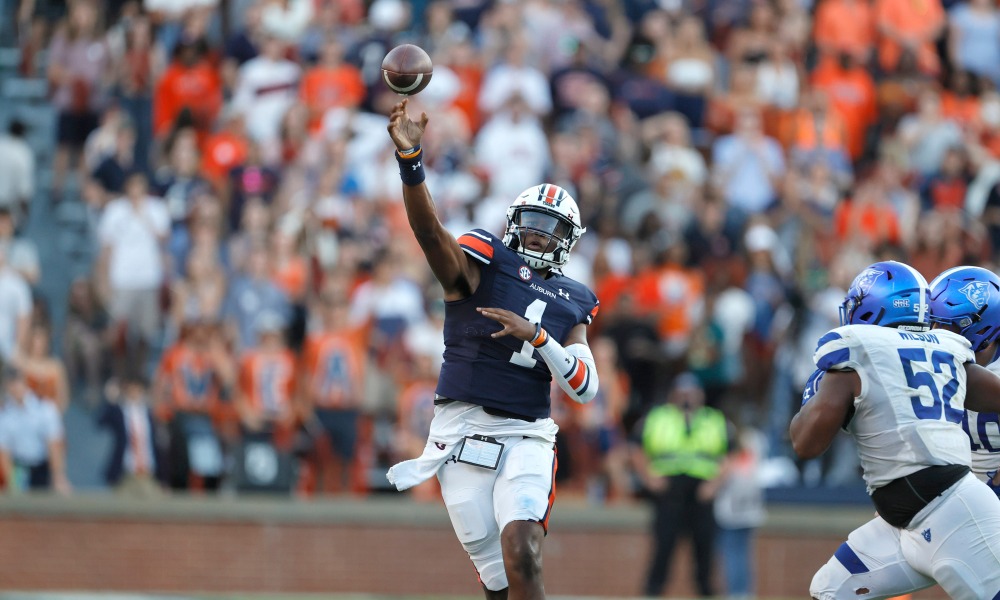 It's all about perspective at this point. After beating Arkansas and Ole Miss, did I think we would be where we are? Absolutely not.
After the Georgia loss though, where did you think we would be? We had a chance at the West until this past Saturday. It's only as frustrating as it is because we were so close, and it was an ugly way to lose it. In reality, though, we are sitting exactly where most thought we would be. None of you thought we were going to be in Atlanta this season. Let's just be honest with ourselves.
It's year one, folks, and we still have a chance to be 8-4 with an Iron Bowl win. 6-6 or 8-4? All eyes on the Georgia State legend, TJ Finley.