Early kickoffs are notorious for being blah. There's this group of Auburn fans that like to pretend to suffer for attention that say Auburn has never won an 11am game ever. It's simply not true. Don't give them attention.
But if you are playing a team named Alabama State at 11am, that's a totally different thing. The newness of getting back in front of a real crowd had worn off. You're playing a team that is seemingly going to be worse than the won you beat by 50 a week ago. Those are reasons why things don't go perfectly in a morning kickoff.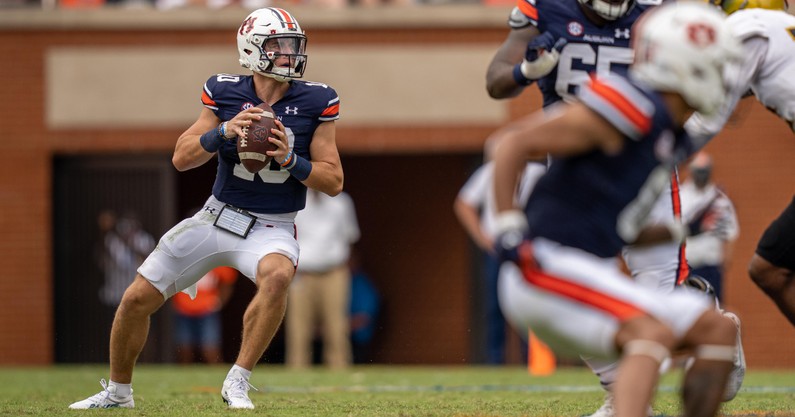 And it started way before the actual kickoff. While the band was waiting to march onto the field in pregame, the cheerleaders ran out to do their few customary cheers. This time, honorary mic man KJ Britt joined then. He led a War Eagle and ran off the field. And just as the cheerleaders started to lead a Bodda Getta or something to that effect, the band intro video started. It was weird. It was off.
Then, just before the team was about to run out on the field, the football intro video played, and before it was over, before the team ran out on the field, the band started playing War Eagle. It was weird. It was off.
Fast forward to the first few drives of the game and receivers were dropping balls, Bo's passes were a little off, the rushing lanes were not open. However, there was a wide open touchdown dropped by Caylin Newton. There was a for sure touchdown that didn't happen due to pass interference. The officiating crew was flag happy and called pointless and un-affecting penalties.
If just one of those things don't happen, the game looks like it's supposed to from start to finish.
Alabama State wasn't good enough to capitalize on these things, which is why I said in my preview that Harsin had received a gift in these first two games, and Auburn was just fine.
Demetris Robinson had two receiving and one rushing touchdown. Auburn blocked a punt. Auburn blocked a field goal deep in their own territory and ran it back. Auburn had a pick six. Jarquez Hunter broke the record for longest rush in Auburn history. All the things you are able to do against teams like Alabama State eventually happened.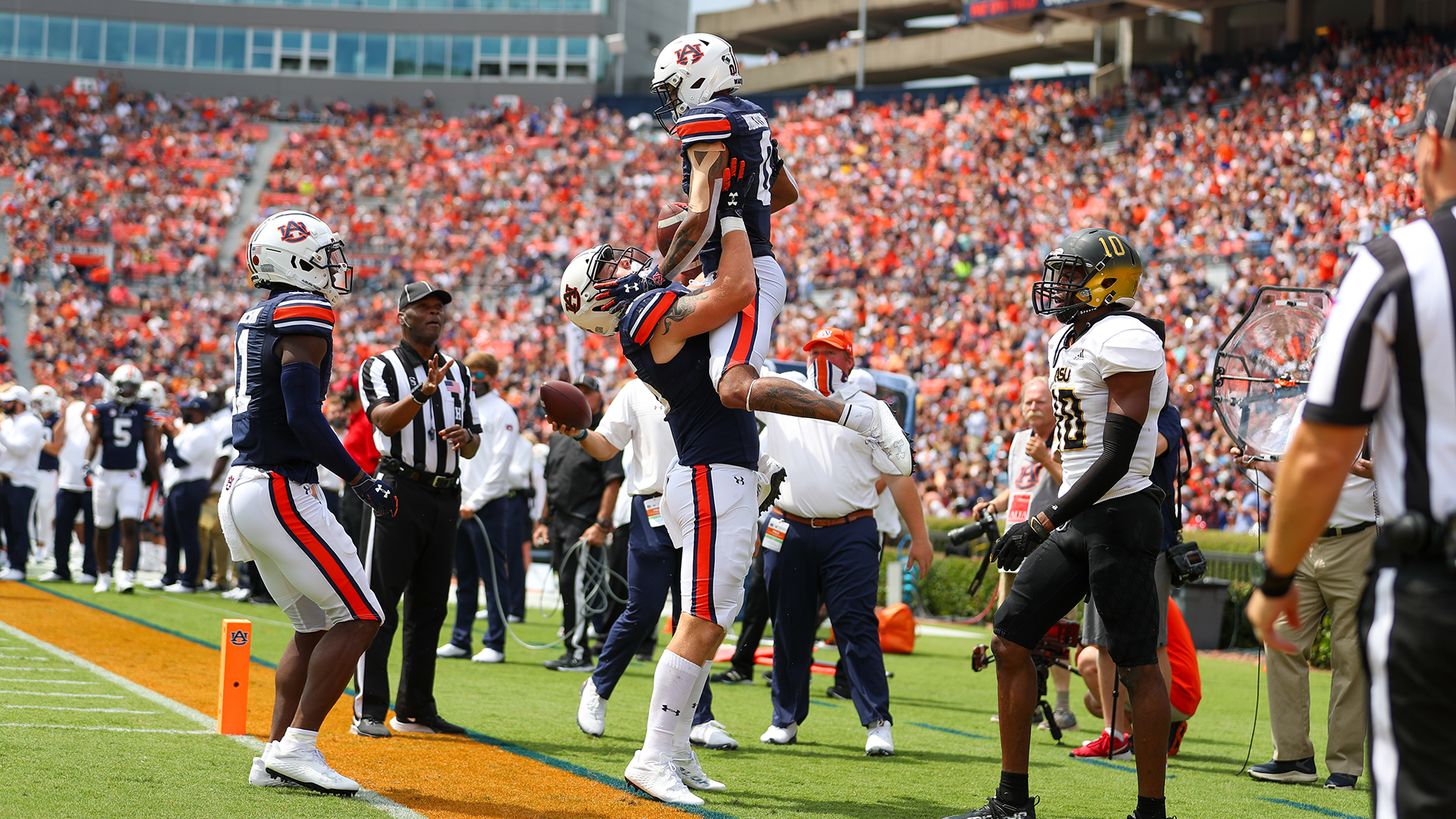 I wouldn't say they needed a wake up call, but Auburn needed to be reminded that small teams love to come in and ruin things for the big boys. It took a quarter or so, but they were reminded.
Now comes the first big test. The trip to Happy Valley. They'll all be so happy in the valley with their white shirts on. It's going to be their Super Bowl. A wake up call won't be needed. Auburn will just need to go and do the things that have worked these first two weeks.