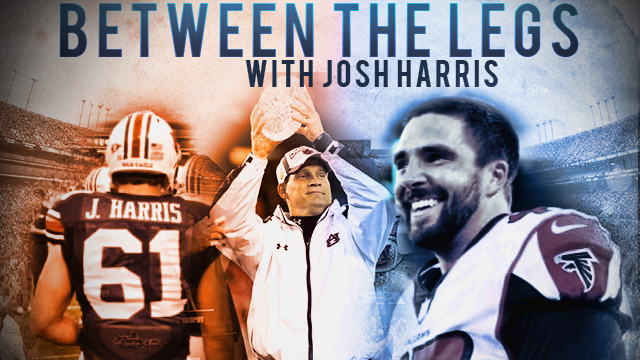 The Deep South's Oldest Rivalry is a game that is circled on the calendar every year. There's usually a season on the line when we play and 2010 was no different. Jordan-Hare was packed and a win that afternoon would punch our ticket to the SEC Championship Game.
Raised in Georgia, a lot of people are shocked to find out I grew up an Auburn fan instead of pulling for the "Dawgs." I have friends and family who attended UGA and I've spent some time on Broad Street as well. I was not a member of the travel squad in 2007 so I went to stay with some friends for the game in Athens. That was the "black-out" game and we got to watch Georgia dance all over us to the tune of "Crank That Soulja Boy." Not a great start to my involvement in the rivalry.
The week leading up to this game was wild. All the allegations surrounding our QB were coming to a head. Sitting in class that week, I got a notification that nearly took the air out of all of Auburn's sails. Would Cam be eligible to play on Saturday? What would the NCAA do? We didn't know but that wasn't in our control so the weekly prep went on.
Saturday rolled around and when the starting line ups were announced to include Cam Newton, the student section went ballistic. Honestly, that was the same moment I found out he was playing too. People think as players we have all this inside information but the reality is we get most of our info the same way the public does.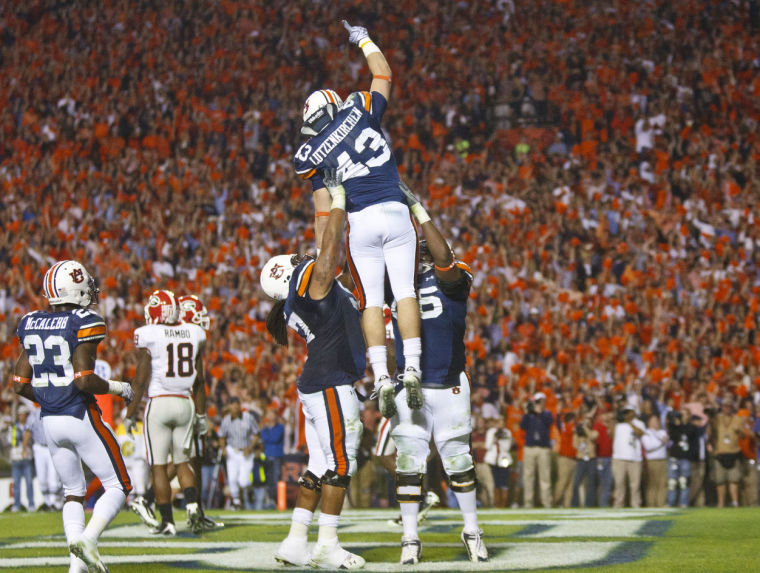 The game didn't get off to a great start. We were down 21-7 but managed to tie it up at 21 just before the half. The start of the 3rd quarter served as the catalyst for our team. We kicked off to start the second half and executed a surprise onside kick to perfection. We noticed on film the Bulldog return team left a void in the middle of their front line. On top of that, a few of their guys would turn to run prior to the ball being kicked. We practiced it all week and Wes hit the perfect little bunt to himself to set our offense up with great field position.
Our offense exploded in the 2nd half and our pass rush was ferocious all day. We went on to win 49-31, clinched the West and celebrated with some dancing of our own. This win marked the only time in my college career that I beat UGA.
While the celebration was fun and we were thrilled with the result, our biggest rival (and greatest test) was just on the other side of the open week.  We were 11-0 and on the verge of history.