Happy Tuesday and happy return of Interesting Tidbits. I know all three of you tidbit readers have dearly missed your twice-weekly recap of the Auburn news you need. I just want to say I'm sorry, extremely sorry. But I promise you one thing, a lot of good will come out of this. You will never see another mediocre blogger scour the dimly lit streets of Auburn Twitter than me. God bless.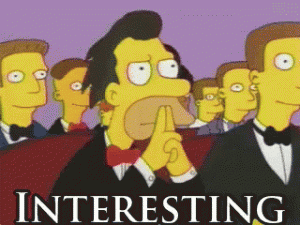 – First things first, relive the 2019 Iron Bowl with me. Here's our review of the historic game.
– Auburn can now turn its eyes to the 2020, beginning with a bowl showdown against Minnesota. Here is a good betting analysis of the game. Here is our preview.
– Speaking of the Outback Bowl, guess who will be playing?! It's Derrick Brown, and he is also your 2019 Lott IMPACT Trophy winner. He also got a lot of Heisman respect. What a guy.
– Auburn lost an offensive coordinator and hired a new one in what seemed like a day. Do you think Chad Morris will be a good fit for the Tigers?
– Auburn pays assistant football coaches well, and I think that is a good idea. Will one of those high-paid assistants get to call plays anytime soon?
– See where Auburn stands in the pre-bowl season polls. Of note, see where Nick Saban ranked Auburn in the Coaches Poll.
– Here's a good Auburn in the NFL review.
– And here's a good review of where things stand for Auburn recruiting. This could be a big year for the Gus Bus.
– NET Rankings are out for NCAAMB. See where Auburn ranks in the initial poll. The AP still doesn't agree that Auburn is elite, but the CBS RPI sure does!
– Auburn's most recent win was over St. Louis in the Mike Slive Invitational.
– Also, Devan Cambridge is a freak. Samir Doughty isn't bad either.
– Because Auburn is an #EverythingSchool, of course Baseball is a preseason top 10 team. A former Auburn pitcher was also recognized by the MiLb.
– More preseason goodness: Gymnastics is top 15.
– Finally, here is a reminder that Harvey Updyke sucks.
Let me know if I missed anything in the comments below.