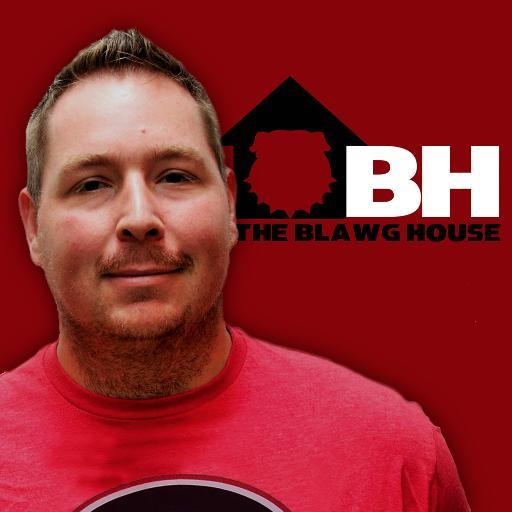 Cory Brinson from TheBlawgHouse.com is a college football writer and twitter personality (@TheBlawgHouse) that writes about Georgia football. Cory writes with an X's and O's perspective and, while a big Bulldog fan, still writes using the facts of the game, not opinions (his words). You may remember him from 2011 when he was part of one of the most commented-on posts ever. He's trying to beat that with this one.


1. What is a Georgia fan's first thought of Auburn football at this exact moment?
I think when you're talking about the "Deep's South Oldest Rivalry," there is a level of reverence there. These are two storied programs with tremendous talent across the board. You look at that D-Line on film and you're just in awe of the level of talent that Derrick Brown brings and how disruptive that entire unit can be. You watch Bo Nix and you see how confident he plays – even when things aren't going great. Then you see a kid like DJ Williams who runs and plays with a chip on his shoulder.
I'd say that there is a very healthy respect for Auburn's football team at the moment… despite still being led by Gus Malzahn.
2. What's it like playing in the easiest division in college football and still needing other teams to lose to rise back to the top?
See, I thought we were going to have a nice conversation. One about football. One about this tremendous match-up we're about to have on Saturday… but, nooooooo. You had to be your typical War-Tiger self, so I guess the tone of my responses will need to be adjusted.
Let's be real – there are many, many other divisions in college football that are worse than the SEC East. For example, the AAC East is rough. C-USA West is pretty terrible. The leader of the MAC West is 7-4. The Big 12 doesn't even have divisions – nor 12. And… the entire ACC is pretty much a joke. So, I think you're being quite hyperbolic with that opening statement.
Now, to address your question, we've done nothing but win to get back to the top. For instance, we beat Florida (which Auburn lost to). We're in the top 4 over the best team in Alabama because of our wins. If we make it to the Playoffs, it will be because we beat Auburn, Texas A&M, and LSU from the West. That's our only focus – not others that are envious of the position we've earned.
3. Who are your two favorite Auburn Tigers of all time (any sport) and why?
First, I'm going to go with an Auburn Tiger from my days in school – Brandon Cox. I mean, what a guy. With an amazing 2:9 TD to INT ratio against the Dawgs, he pretty much completed more passes to Georgia than he did to his own receivers over the course of his career against Georgia. He was a perfect 0-3 and pretty much kick started Georgia's dominance over the last 14 years (11-3). Oh, and not to mention his 4 INT performance in the 2007 game… what a day that was. #CrankDat
My other has to be the "Gus Bus." How do you not love this guy? His amazing 2-5 record against Georgia is astounding. And, to be honest, without his "we whipped the dog crap" comment after the 2017 game, we would have never come back and whipped Auburn's ass in the SEC Championship game to head to the most amazing Rose Bowl ever played followed by a National Championship appearance. I mean, what a guy.
4. Where will each team have an advantage over the other?
I saw some pretty great stats this week comparing the two teams. In conference games, Georgia's defense is giving up 4.30 ypp, while Auburn is giving up 4.94 ypp. Georgia's offense is getting 5.95 ypp, while Auburn is getting 5.76 ypp. So, you're looking at a .83 ypp advantage for Georgia… so, pretty even. So, I say, let's look to the things that have no impact on the game:
For Auburn, ESPN College GameDay's Chris Fallica had a great tweet that didn't really favor Georgia. He said:
"Georgia perspective this weekend: In the last 20 years, there have been 10 Top 5 teams favored by a FG or less on the road vs a team ranked outside the Top 10. The 10 have gone 2-8. The only two to win – 2016 Ohio State at Oklahoma and 2009 Cincinnati at Pitt."
But… on the other hand, Seth Emerson had an interesting quote in an article from The Atlantic this week. He said:
"There's an interesting dynamic to Georgia's recent visits: The last four Auburn wins – 2017, 2013, 2010 and 2004 – came when the Tigers still harbored national title hopes. This is one of those years Auburn doesn't have those hope…"
So, if you're into weird trends and stats that really have no bearing on the game, there ya go.
5. Name two Dawgs, besides the obvious, that Auburn fans should look out for and why?
The first is SR WR Lawrence Cager. This is a guy who transferred in from Miami and has instantly become an impact player for the Georgia offense. When he's on the field, Georgia is scary on offense. He and Jake Fromm have an amazing rapport. But, the big question is health. He's been dealing with a chronic shoulder injury all season and left him out of a good bit of last week's game. When he is out there… just look at the game film from Florida and you'll see what he can do.
The other is LT Andrew Thomas. This is a guy that is going to make a ton of money come this spring. He's been an absolute anchor for the UGA OL that is filled with some of the best offensive line talent that has ever been assembled on God's green earth. So, it will be interesting to see how he and the rest of the OL play against Auburn's dominant defensive line.
6. Which two Tigers scare you the most and why?
Derrick Brown and who ever is lined up next to him. The reason I say that is because of the attention you have to give to #5. He's a beast. There's a reason Georgia went all out to get him a few years back and there's a reason why everyone in the SEC will be happy when he graduates.
Against South Carolina, Kinlaw was extremely disruptive because Georgia's scheme to handle him was not successful. He did get a sack, but it was more the constant pressure. Georgia will need to scheme to keep Brown off-balanced and will need to win one-on-one battles with the other defensive monsters along that front.
7. Which matchup will decide the game?
I think it will be Auburn's DL vs. Georgia's OL… and I am here. for. it. If you like good, tough football, these two units will provide a lot of good moments come Saturday. Georgia's mentality along its OL has to be to limit the havoc. You know those guys are good football players and they'll win some… it is a matter of winning more.
If Georgia can make plays downfield, keep the pressure off and establish the run early, that will make for a happy afternoon for the red & black.
8. What is your analysis/score prediction for the game?
There's a lot of nervousness going into this game for the Bulldog faithful. Me, however, I'm feeling pretty good.
Had that South Carolina loss not happened, I think I'd actually be more nervous. Georgia knows that a championship is still in reach – they just have to win. If you look at Kirby's track record over the last 3 seasons, in the regular season, after a regular season loss, he is 10-0. He knows how to keep the main thing the main thing. The team takes on his mentality and that is keep choppin' and take care of business.
I think the game stays close with Georgia's offensive line wearing down Auburn's defense late in the 2nd half while Georgia's defense makes some big plays to seal it. I like the Dawgs 23-13.
9. Where will Auburn and Georgia end up this season?
Whatever happens in this game, Georgia is going to its 3rd SEC Championship Game in a row. Meanwhile, Auburn will be sitting somewhere outside of the top 10, looking forward to another meaningless bowl game, debating about whether to fire Gus or give him a 10 year / $10m extension… all while talking about how next year is the year.
10. Have you barked at someone today? If not, who will you inevitably bark at today?
I feel bad that you sit around thinking that Georgia fans sit around all day barking. Like honestly… you can't really think that, do you? It isn't like we think Auburn fans walk around growling at other people like Tigers or pretending to fly into windows like Eagles or herding cows like Plainsmen. That's just ridiculous.
Well… except for that last part. I'm pretty sure that's exactly what Auburn fans do when you go to school at a cow pasture. Except for Ben, Sarah, and Jeff. Those guys are cool. As for the others, keep thinking about the Cam Newton days. They'll keep you warm through the winter.