Florida was one of the games that I had circled on the schedule before the season started as a game of high importance. I think Dan Mullen is a good coach. Mississippi State is still succeeding from his efforts. In his second year at Florida, I expected a lot of growth from his team. I expect a tough defense and a dynamic offense, just as he built at Mississippi State. Currently, the Gators have lived up to this billing. They're undefeated with a solid defense and an offense that is relentless.
However, watching them play, something seems off. Almost as if they're on borrowed time. They were lackluster vs Miami (who is bad) and needed some luck to beat Kentucky (much worse than they were last year). Its time for a deep dive into Florida in this week's First Look:
1. DYNAMIC OFFENSE
SCORING OFFENSE – 43rd (34 ppg)
RUSH OFFENSE – 88th (141 ypg)
PASS OFFENSE – 30th (288 ypg)
TOTAL OFFENSE – 54th (429.6 ypg)
Felipe Franks is done for the year. Kyle Trask is the new starting QB. In a normal situation, a top 10 team that is forced to start their second-string QB would be in a state of panic. However, with Florida it's different. Most of the fans believe Trask to be the best QB on Florida's roster. Trask has been formidable this year. In four games, Trask has 647 yards, 5 touchdowns, and 2 interceptions. The number that really jumps off the page at me is the 77% completion percentage. Trask will make sure throws. He will protect the ball.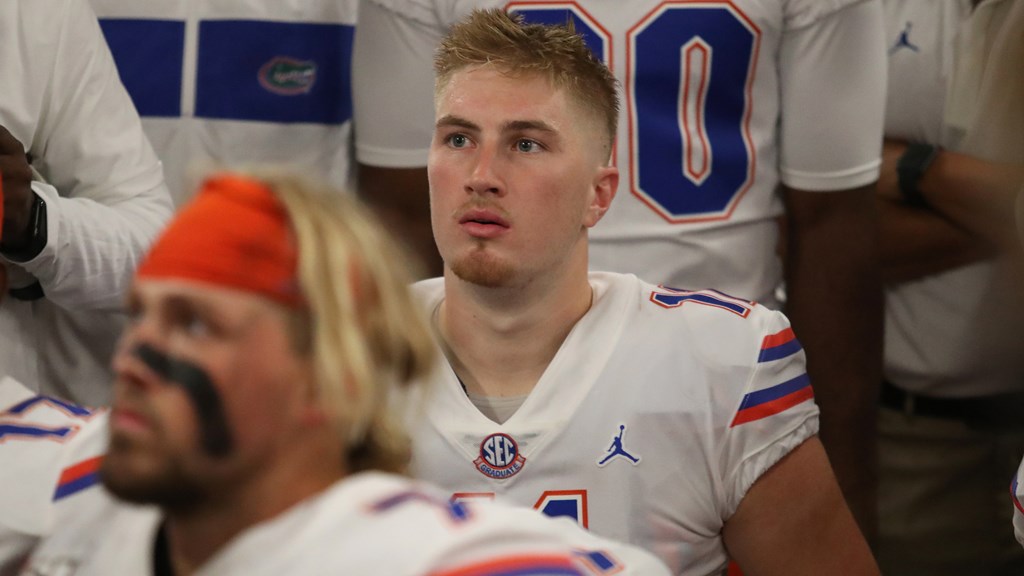 This offense has some home run hitters. Auburn will need to stay disciplined on defense in order to keep these players in check. Lead by Lemichal Perine running the ball and Van Jefferson catching the ball, Florida can score from anywhere on the field.
2. TOUGH DEFENSE
SCORING DEFENSE – 5th (8.8 ppg)
RUSH DEFENSE – 6th (86.8 ypg)
PASS DEFENSE – 35th (194.4 ypg)
TOTAL DEFENSE – 17th (281.2 ypg)
Obviously, the number that jumps off the page is the scoring defense. The 8.8 ypg is a bit misleading, however; Tennessee-Martin, Tennessee, and Towson all scored a combined 3 points. I think we can all agree that those 3 teams are equal in talent. When you play teams with such little talent, you expect very little points to be given up. So in the 2 "challenging" games that Florida has played, they gave up 20 to Miami in a 4 point win and gave up 21 to Kentucky in an 8 point win.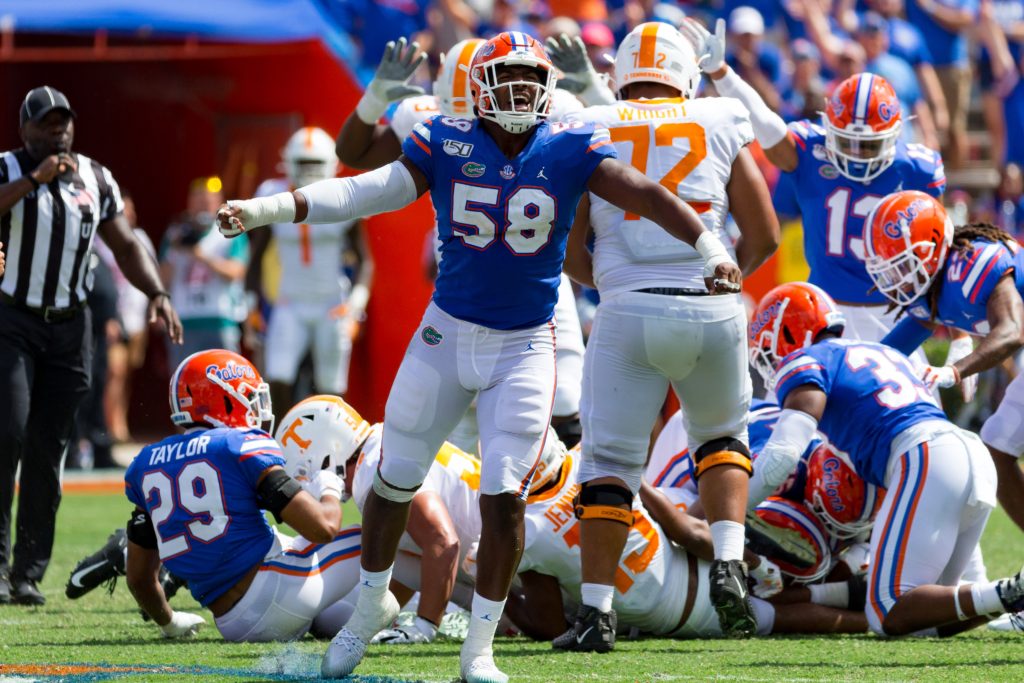 The best part of Florida's defense is the defensive line. Florida's defensive line does a great job of disrupting the timing of the offense. As a team, Florida has 45 tackles for loss (4th). Florida also has 24 sacks (T-2nd). these numbers are inflated due to the poor opponents that Florida has faced, but it still needs to be said that Florida can get in the backfield and bring people to the ground. They've done it time and time again.
@AUBURNEINSTEIN's PREDICTION
When I say I feel Florida is on borrowed time, I mean that eventually they will not live up to the top 10 ranking that they have. While Florida's defense is good at tackles for loss, they only recorded 3 in the toughest game on their schedule. While Florida is also good at sacks, they only recorded 1 in the toughest game on their schedule. While Florida has had success, they haven't had separated themselves from the middle of the pack teams.
Auburn, on the other hand, seems to get better each week. Auburn is gaining momentum. Auburn needs to find a way to win this game and head into the bye week undefeated. I think this one is close. I think Auburn wins almost as dramatically as they did in the Swamp when Wes Byrum drained 2 last-second field goals. Give me Auburn 21-20.