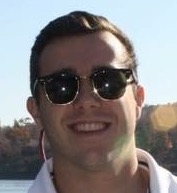 Landon Young (@96ForeverYoung) is the managing editor for For Whom the Cowbell Tolls, and is an alum of the Mississippi State University College of Business. He loves college football more than any sport out there, is a Marvel movie lover, and an avid disc golf player.


1. What is a Mississippi State fan's current thoughts on Auburn football?
I think most fans are in agreement that Auburn is a dang good team this year. It's going to be challenging to go on the road and pull an SEC win out.
2. What's the vibe like in Starkville right now?
Vibes have changed from Week 3 to Week 4. After the Kentucky win, fans are much more optimistic about getting to 7 or 8 wins.
3. Are you behind Joe Moorhead? Will he lead Mississippi State to or beyond where Dan Mullen had the program?
I, myself, am behind Joe Moorhead. I think he's slowly taking Mississippi State in the right direction. Do I think he will take us where Dan did? You never know. Right now, I'd say probably not.
4. Name a relatively unknown Bulldogs that Auburn fans should lookout for.
Wide receiver, Osirus Mitchell. You may have heard of him, but he didn't do much last year. This year he is Mississippi State's leading receiver and looks good.
5. Name the two Auburn Tigers that worry you the most.
JaTarvious Whitlow and Derrick Brown. Whitlow because Mississippi State's defense has struggled against the run all season. Brown because if he and the defensive line can shut down Kylin Hill, the MSU offense lays in the hands of (more than likely) true freshman, Garrett Shrader.
6. Where do you see each team having an advantage over the other?
I think Auburn has the advantage on the defensive line. Not the MSU's D-line is horrific, but AU has a nasty D-line. I think Mississippi State's advantage comes at the running back position in Kylin Hill, which sets up for a great battle between MSU's Hill and Auburn's defensive line.
7. Personally, do you sports-hate Auburn? Why?
Not really. I'm actually making the trip over to Auburn on Saturday, and I'd love some recommendations on where I need to eat lunch. Most Auburn fans I speak with seem pretty down to earth. I feel as if MSU is the Auburn of Mississippi sometimes.
8. What's your analysis and score prediction for this game?
If I had to choose a winner today, I'm picking Auburn which hurts me, but I'd pick the Tigers in a semi-close one. Tigers pull away in the fourth quarter, 31-21.
9. Where do you see Auburn and Mississippi State ending up this season?
I can see Auburn being a spot ahead of MSU in the final SEC West standings. Bama, LSU, Auburn, MSU…
10. How many cowbells do you own, and why do you break the rules?
At least 12. Breaking the rules? Me? Never.
Thanks for having me guys. Lmk where to eat!