Happy Friday. We're back! I know all seven of our readers have been waiting in anticipation for the return of tidbits. Well we're back and we're here to stay. Waste your Friday and get ready for football with us here. Enjoy.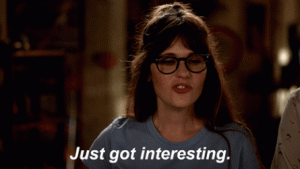 – Football is almost back! Check out which Tigers made the preseason All-SEC Team. Also, meet the new voice of the Tigers.
– Auburn opens its season in Jerry World against the #13 ranked Oregon Ducks. See who Vegas thinks will win the game. How important is it for Auburn to win the opener?
– On the coaching front, catch up with new OC Kenny Dillingham and RB's Coach Cadillac Williams.
– See what WR Coach Kodi burns had to say about his WR group, including a twitchy newcomer and a senior looking to prove something.
– The first two scrimmages did give us a good look at the RB's. It's clear that ball security is a point of focus this season.
– One RB thinks that Auburn is RBU. It's hard to argue with him with weapons like Harold Joiner, and another 4-star on the way next year.
– Auburn's defense will be a sight to see this year. Catch up with a versatile junior and a converted DB.
– Auburn will face one of the toughest schedules in the country this year (shocker). Speaking of Auburn's competition, here's a handy list of the QB's Auburn's D-line will dominate this season.
– The offensive line's development has been one of the biggest offseason stories. See what JB Grimes said about the starting unit.
– While we may not know the outcome of the actual QB battle yet, we'll now forever have this Bachelor parody of Gus picking a QB. Where am I?
– A few months ago, Auburn had barely cracked the top 25 in the 2020 team recruiting rankings. See where Gus's bunch stacks up now.
– A big reason for the recruiting uptick seems to be Cadillac's recruiting prowess. Meet the latest addition here.
– In case you missed it, the SEC changed up the 2020 Football schedule. See how Gus reacted to the change here.
– Our least shocking tidbit, potentially ever: Harvey Updyke isn't paying his court-ordered restitution.
– The great (awful) logo saga will live on forever. Does Auburn have a new logo?
– I didn't think I could love anything the Patriots ever did, but this TD made me shed a tear.
– Lots of non-sports news this week. First, Alabama high school students prefer Auburn. Second, Auburn is not only the loveliest village on the Plains, but also the happiest campus in the nation.
Let me know if I missed anything in the comments below.