As you may have already known, the Blogles spent last weekend and the early part of this week in Gulf Shores, AL. As I tweeted, the place was overrun with LSU fans, but there were a good helping of Auburn fans and yes, a few Bammers.
The tent seen below stayed on the beach all day and all night throughout our trip. I never saw anyone using it, but whenever they do decide to come pack it up, they will be met with a nice reminder that I left them of the beautiful game that occurred on Nov. 26, 2010. I performed this act of reminding the night before and was very surprised to see it held up throughout the night.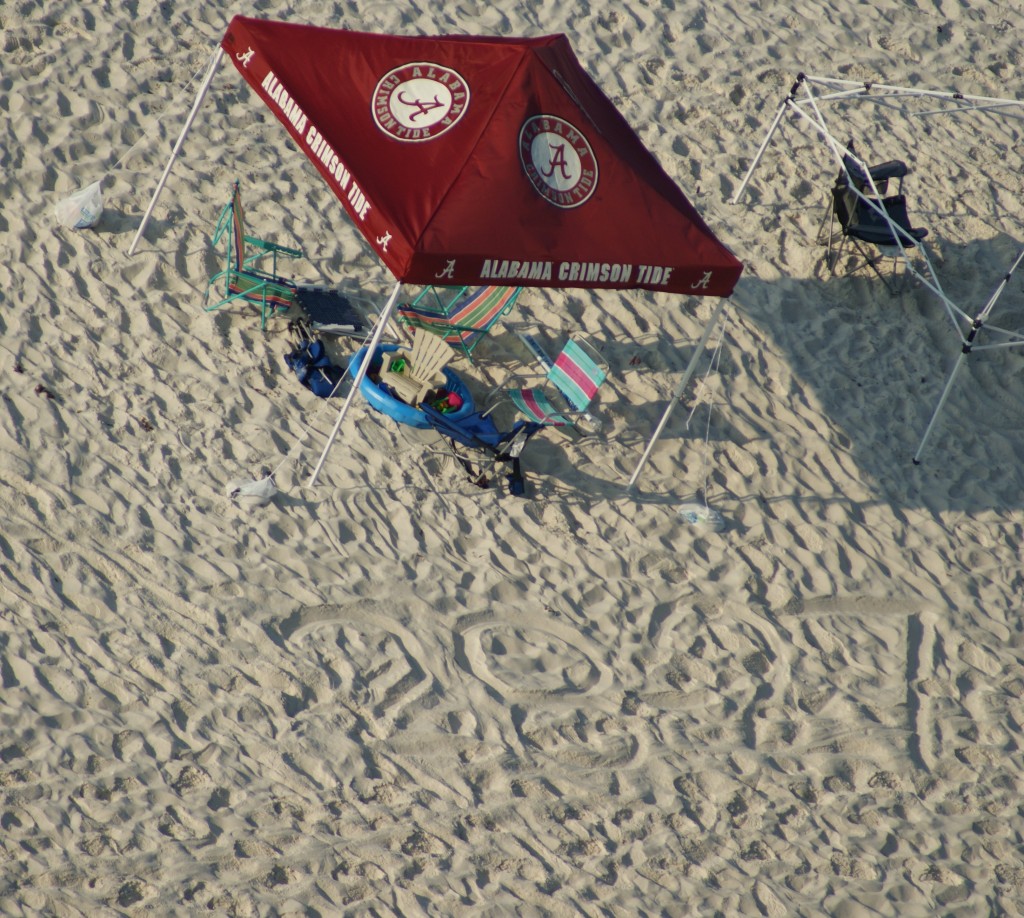 28-27. Remember it forever. Or as Saban is telling his players, never forget.