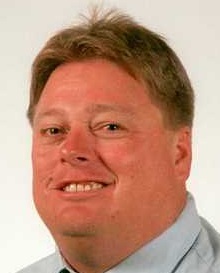 Keith Jarrett (@JarretKeith) has covered high school, college, and pro sports for the Asheville Citizen-Times for 27 years. His beats have included the ACC, Southern Conference, Carolina Panthers, and The Masters. He has covered the Daytona 500, World Series, NFL playoffs, and Final Fours. Now, in his biggest assignment to date, he answers my questions about Auburn-Western Carolina.


1. What is a Western Carolina fans' first thoughts of Auburn football?
Hope nobody gets hurt, thanks for the $525,000, let's enjoy that cool war eagle pre-game fly by.
2. Where is Western Carolina? Is it its own city-state? Its own republic?
In a beautiful little community called Cullowhee, tucked in the hills of Western North Carolina, thus the name.
3. It's been a rough ye… decade for the Catamounts. Is there any excitement in the fanbase?
Fans are certainly tired of the losing, but there is hope that second-year coach Mark Speir and his youth movement (14 true freshmen on the two deep) will pay off in the next couple of years.
4. I do see that Western Carolina has owned Mars Hill over the past few seasons. Why do you think that is?
Mars Hill is a Division II program that gives less than 25 scholarships; WCU is a FCS school that gives 63. Do the math.
5. Name two Catamounts that Auburn fans will want to keep their eyes on and why.
Quarterback Troy Mitchell is a talented runner who has breakaway potential, but probably not against an SEC defense. Linebacker Courtland Carson is the team's leading tackler and makes a lot of plays.
6. Name your two favorite Auburn Tigers (past or present) and why.
Running back Bo Jackson, perhaps the best college running back I've ever seen, and Pat Dye, because I love the Southern drawl and attitude.
7. Do you see the Catamounts having an advantage over Auburn at any position?
Perhaps trainer and radio crew.
8. What's your score prediction for this game?
Auburn 56-7.
9. Where do you think Auburn and Western Carolina will end up this season?
I would predict a bowl game for Auburn, but not sure if they are on probation – again. Cats have a chance to win a Southern Conference game to finish 2-10.
10. Webster's Dictionary defines "catamount" as "any of various wild cats such as a cougar or lynx." So WCU thinks they just own all cats?
I've seen them lose to all types of critters, both feline and otherwise, so there are no ownership claims at this time.