Well, Week 8 wasn't absolutely terrible. I picked two upsets that didn't happen. You live, you learn.
Last week: 5-3 (62.5%)
This week: 3-4 (42.9%)
Overall: 68-27 (71.6%)
Unless you care about the World's Largest Outdoor Cocktail Party, you can take a nap this Saturday. There's really nothing going on. But I predicted what will happen anyway.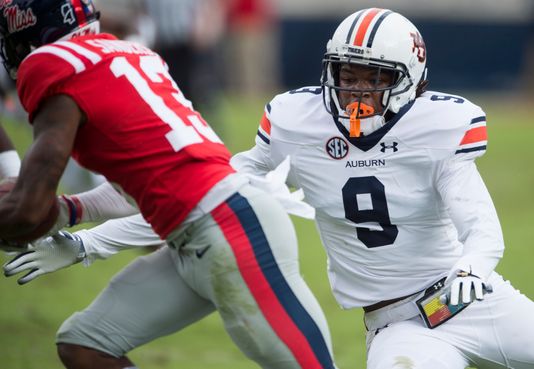 10/27
Vanderbilt at Arkansas – The 2018 Cellar Bowl will kickoff before noon in a half-filled stadium in Fayetteville, Arkansas. Arkansas showed signs of life in a win last week. Vandy showed signs of life in losses over the last two weeks. I'm going with the Hawgs.
Vanderbilt 45, Arkansas 31 – FAILURE
Florida at Georgia – Florida's one loss is Kentucky. Their big win is over LSU. Georgia's one loss is LSU. Their big win is… Tennessee? They've played nobody. And the mediocre team being propped up as an elite team that they did play blew them out. Florida isn't great, but they are more tested than a paper Georgia.
Florida 24, Georgia 17
Georgia 36, Florida 17 – FAILURE
Kentucky at Missouri – Kentucky still just has one loss. Missouri plays well at home sometimes, but are the fans really hyped up about the Wildcats? I'd say no. The basketball lovers win.
Kentucky 31, Missouri 27
Kentucky 15, Missouri 14 – SUCCESS!
Texas A&M at Mississippi State – I guess this one is sort of big. Mississippi State has been found out. They can't throw. Just stop their quarterback from running. LSU did absolutely nothing last week and beat them easily. The Aggies have two losses to top 5 teams, but they struggled with Arkansas. I think Jimbo can beat Joe, and it won't be close.
Texas A&M 38, Mississippi State 10
Mississippi State 28, Texas A&M 13 – FAILURE
Tennessee at South Carolina – When I think of these teams I immediately think of a rainy Outback or Gator Bowl. Anybody else?
Tennessee 28, South Carolina 23
South Carolina 27, Tennessee 24 – FAILURE
Other Games of Note
Clemson at Florida State – Clemson is current Clemson. Florida State is Florida State when they were Auburn's homecoming game. Clemson big.
Clemson 41, Florida State 17
Clemson 59, Florida State 10 – SUCCESS!
Washington State at Stanford – The Cougars got them a nice little win with the world on their side last week. Stanford doesn't care about that and is slow and boring enough to keep Mike Leach under wraps. Nah, not really.
Washington State 30, Stanford 21
Washington State 41, Stanford 38 – SUCCESS!
Now that you know who will win, head on over to the 2018 War Blogle Pick 'em and get your picks in. There will be weekly prizes and an overall winner at the end of the season. It's easy. Do it.