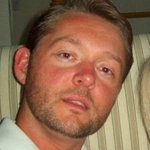 Acey Roberts (@Aceyrob) is an Ole Miss engineering grad, the host of Hotty Toddy Hotline radio show, and writer for Rebel Nation Magazine. Acey loves BBQ and female fitness instructors, hates commas and LSU. Acey is making his fifth appearance on the 'Blogle.

1. What is an Ole Miss fan's first thought of Auburn football right now?
In a word "confused." Auburn seems to be unsure of who they are right now. I expected Auburn to have a really strong defense this year, especially in defending the run but several teams, including a very one-dimensional Mississippi State, ran the ball right over Auburn (almost 400 yards). Then Tennessee of all teams, racked up almost 400 in the air, so I am really not sure what to expect Saturday.
2. What's the vibe like in Oxford right now?
Ole Miss fans have been beat down recently, not just by opposing teams but with the long NCAA investigation saga, the coaching change, and key player transfers have left this fan base pretty apathetic. Even as favorite son Matt Luke takes over the program, some feel like he is not the right person for the program right now. But winning will cure all ills, as the saying goes.
The last two minutes of the Arkansas game seemed to flip a switch for the fan base. If you were following social media, the Ole Miss-Arkansas game devolved into a three hour discussion on how soon we fire Matt Luke. After the 4th quarter victory, fans are fully expecting to win out (sarcasm…. sort of).
3. How is Ole Miss 5-2? Is that right?
Ole Miss has a very potent offense and has the capability to outscore teams. As bad as OM has been on defense, the offense is very balanced and has many weapons. If the defense can just be mediocre, they will win some more games.
4. Name two off-the-radar Rebels that Auburns should keep their eye on.
With DK Metcalf out for the rest of the season with a neck injury, Ole Miss QB Jordan Taamu will get deeper in his rotation of wide outs. Guys like Braylon Sanders and Elijah Moore don't get the spotlight like AJ Brown but they can be a mismatch in one-on-one coverage, especially when teams double cover AJ Brown.
Also, the tight ends are seeing more receptions. Dawson Knox and Octavious Cooley both had good production against Arkansas.
5. Name the two Auburn Tigers that scare you the most.
Even though he has been struggling at times, you have to beware of Jarrett Stidham. Ole Miss has a tendency to make quarterbacks look like all-pros this year, so if he doesn't turn the ball over he should have a good game.
The other concern for me is Gus Malzhan's offensive scheme. He has a very complex offense that can really tax your defenders mentally. As young as Ole Miss is in spots, they will make some mistakes against Malzhan's offense. How much that happens will be a key point in the outcome of the game.
6. What is wrong with Auburn's offense and what is wrong with Ole Miss's defense?
I think in both cases, it is youth and leadership. For Auburn, you don't have that standout running back or wide receiver that will take over a game. I have seen news articles about Auburn's offensive line issues and that certainly can affect the entire team, but at some point someone has to take responsibility for the team and get that first down or score when no one else will. F
For Ole Miss, there are so many young guys that have just not adjusted to the speed and complexity of the SEC. They are guessing on coverages and double teaming the wrong people, ect. At times, this defense has looked absolutely comical, but recently they have started to improve on third down and in the red zone. The path forward is the same for these two teams, everyone is standing around looking for the leader. Eventually someone will fill that role and the team will take that next step forward.
7. Which matchup will win the game?
I expect it will come down to being able to run the ball, as usual. This is an Ole Miss team that can run the ball much better than in previous years. With a very experienced offensive line and a great JUCO transfer running back in Scotty Phillips, Ole Miss will try to hit some long runs after spreading your secondary out with sideline passes. I still think Auburn has a great defensive line, so who ever wins the matchup between Ole Miss's offensive line and Auburn's D-line will go a long way to deciding the final score.
8. What's your score prediction/analysis of this game?
A week ago, I would not have given Ole Miss any chance to be competitive in this game. But the early maelstrom of playing Alabama and LSU has strengthened this team I believe. They rebounded the right way against La-Monroe and Arkansas. They didn't give up or get down emotionally. They just keep playing and I think there is a little momentum building for Ole Miss right now. You find yourself pulling for them like an SEC version of the Bad News Bears. Auburn has a better and deeper bench but with the frustration of this season so far and an 11 am trip to Oxford, Ole Miss could sneak up and get on top of Auburn early.
If Ole Miss's defensive coordinator Phil Longo will stop calling for a Hail Mary every third play, Ole Miss could win this game. If Auburn protects the ball and has a good day on the ground, Auburn could start to rebound. I will say Ole Miss 27-24 based solely on my unrealistic hopes and dreams.
9. Where will Auburn and Ole Miss end up this season?
Looking at the schedule, this Auburn-Ole Miss matchup is a huge game. After Ole Miss, Auburn only has one for-sure win left with Liberty University. Texas A&M has questions so that could be a coin flip. You certainly could beat Georgia, but its hard to pick Auburn right now. So, realistically it is possible the loser of this game finishes around 5-6 wins. The winner is probably only a 7-win team.
10. What is your favorite Ole Miss mascot and why?
I am a little older, so i will always have a soft spot for Colonel Reb, but at the same time I can understand why the school needs to move ahead and find a more inclusive mascot. The best option in my opinion is to re-design the Colonel as a soldier or a patriot or some human character, and my underdog choice would be to just go with William Faulkner. Put a drink in his hand and just be done with it.