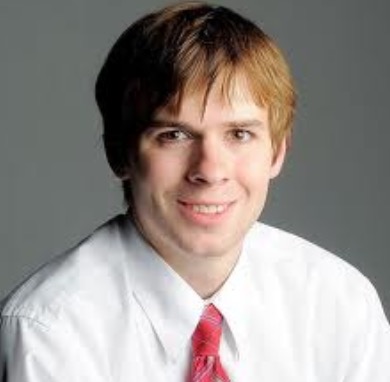 Caleb Calhoun (@CalebCalhoun) was born and raised in Memphis, Tennessee and began following SEC football with Peyton Manning at Tennessee during the mid-1990s. He has been covering the Vols at All for Tennessee since 2015, one year after he joined the FanSided network. He's new here and is cordial. And he's had to watch Tennessee football, so don't be nice.


1. What is a Tennessee fan's current thoughts on Auburn football?
Older Vols fans remember the rivalry with Auburn well, but millennials, Gen Zers and some Gen Xers actually root for them more simply out of hatred for Alabama. As for the two schools, they mainly just remember recent games. The thrilling 1997 SEC Championship game stands out. It was Peyton Manning's finest performance of his college career. However, there's also the hideously ugly 2008 match-up in which both offenses were horrible. Auburn has owned the series recently. Beating Tennessee twice didn't upset Vols fans in 2004 since everybody on Rocky Top even thinks the Tigers got robbed as a national title caliber team, but the 2003 28-21 loss was a brutal one as it cost the Vols the SEC East and a shot at the SEC Title behind senior quarterback Casey Clausen.
2. What's the vibe like in Knoxville right now?
People are cautiously optimistic but concerned. Jeremy Pruitt is going to be in his honeymoon period for two years, but even if they don't admit it, Vols fans are a bit worried by the way he has gotten to 2-3. Although that record was expected, losing all three games by exactly 26 points each is problematic. With Auburn appearing to struggle and the Vols coming off a bye, many will look at this Saturday's game as the first one to fairly judge Pruitt. They don't expect him to win, but they expect him to keep his team competitive, which they haven't done against any Power Five team yet this year.
3. Do you want Auburn and Tennessee to play more, less, or just the same?
Ideally, it would be great if they could play more. I wish all SEC teams could play each other more. My perfect scenario would be to return the SEC to 12 teams and everybody plays everybody, for 11 games every year, then have three non-conference games, adding two games to the regular season. Realistically, though, I think the best outcome would be for SEC teams to eliminate divisions and have five rivals while facing the other eight teams on a rotating basis every other year, four and four. Unfortunately, Auburn still wouldn't make the cut for the Vols because of Vanderbilt, Kentucky and Alabama already, and I think in Knoxville Florida and Georgia have become bigger games among fans. But I would still like to see them play more.
4. Name two relatively unknown Volunteers that Auburn fans should lookout for. I honestly can't name any of them, so any player will do.
Alexis Johnson is a key player in this game, and that's because of Auburn's issues on the interior line and Jarrett Stidham's lack of mobility. He's been the Vols' top defensive tackle. Sticking with at same advantage, Daniel Bituli is a key guy the Vols need at inside linebacker. He is the most versatile one on the team, and his play in coverage combined with his pass-rush abilities will be huge on Saturday.
5. Name the two Auburn Tigers that worry you the most.
Our co-editor, Billy Williford, does a post each week on the top 5 players on an opposing team to watch. For Auburn, the top two concerning players are Deshaun Davis and JaTarvious Whitlow. Tennessee has struggled to stop the run late in games as its defense wore down, which makes Whitlow a concern. Meanwhile, the offensive line has been atrocious, so with Kevin Steele's blitz packages, Deshaun Davis could add a lot to his tackles for a loss totals.
6. Where do you see each team having an advantage over the other?
Tennessee's interior defensive line and inside linebackers have played really well early in games, and that could be a problem for Auburn with their issues up front and Jarrett Stidham's lack of mobility. However, Auburn has wreaked havoc this year on defense, registering 14 sacks, and they've come from all over. The Vols' are bad enough on the offensive line without facing an elite SEC defenses that brings pressure from everywhere. With facing it, they're in serious trouble.
7. Let's play a game of word association: Butch Jones, Cam Newton, Phil Fulmer.
Butch Jones: Incompetent.
Cam Newton: Amazing (Greatest single-season ever for college QB).
Phillip Fulmer: Legend, Tennessee through and through.
8. What's your analysis and score prediction for this game?
I think Tennessee will have improved significantly off the bye, and this being a noon game with morale low in Auburn gives them a chance to make this game close. Their advantages will allow them to cover the really high spread. But Auburn will pull away in the fourth for an ugly victory. I'm thinking they win by about 10 points.
9. Where do you see Auburn and Tennessee ending up this season?
Tennessee finishes 6-6 and barely makes a bowl game, while Auburn will finish 8-4. They'll upset either Alabama or Georgia, I think most likely Georgia, but they'll stumble somewhere else.
10. Tennessee hasn't beaten Auburn since 1999. Auburn has won around 53% of the time. Tennessee hasn't beaten Alabama since 2006. Alabama has won around 55% of the time. Who's the real rival?
It still is Alabama since Tennessee and Auburn haven't played regularly since 1991. Alabama does own the Vols, though. This has been a horrendous century for UT, and the 2010s is unquestionably the worst decade in the history of the program. But honestly, on Rocky Top, the No. 1 hated opponent nowadays is Florida. It has been since the mid-1990s, but of course, Florida has owned the Vols as well. Nobody has been a rivalry of Rocky Top since Phillip Fulmer was fired except for the bottom dwellers of the conference. Fans are hoping Jeremy Pruitt can finally change that.