Auburn Baseball Coach Butch Thompson released the schedule for the upcoming 2019 season on Tuesday. The team hopes to build off last year's success where they had the deepest postseason run since 1997. The Tigers were 43-23 in 2017, and will surely miss the #1 overall pick Casey Mize, but do return 9 of 14 pitchers.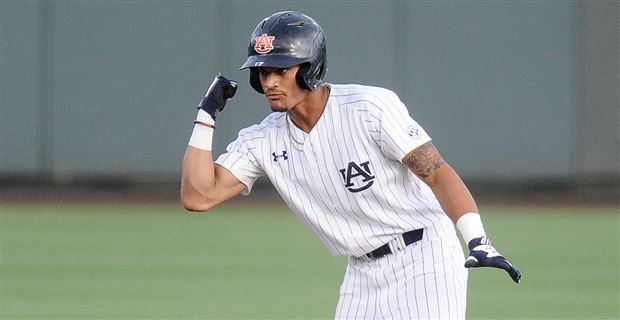 Below is the entire 2019 baseball schedule but some of the highlight series include:
Feb 22-24 – at UCF – Retribution for the 2017 Peach Bowl?
Mar 22-24 at Mississippi State
Mar 26 vs Alabama (Riverwalk Stadium – Montgomery, AL)
Apr 5-7 vs Arkansas
May 16-18 at LSU
A lot of Auburn's toughest games this season are away from home, but Auburn swept Alabama 44-10 in Tuscaloosa last season, so it should be okay.
Feb. 15 GEORGIA SOUTHERN
Feb. 16 GEORGIA SOUTHERN
Feb. 17 GEORGIA SOUTHERN
Feb. 19 ALABAMA A&M
Feb. 20 ALABAMA A&M
Feb. 22 at UCF
Feb. 23 at UCF
Feb. 24 at UCF
Mar. 1 CINCINNATI
Mar. 2 CINCINNATI
Mar. 3 CINCINNATI
Mar. 5 UT MARTIN
Mar. 6 UT MARTIN
Mar. 8 UTSA
Mar. 9 UTSA
Mar. 10 UTSA
Mar. 12 at South Alabama
Mar. 15 TENNESSEE
Mar. 16 TENNESSEE
Mar. 17 TENNESSEE
Mar. 19 at UAB (Regions Field) Birmingham, AL
Mar. 22 at Mississippi State
Mar. 23 at Mississippi State
Mar. 24 at Mississippi State
Mar. 26 vs. Alabama (Riverwalk Stadium) Montgomery, AL
Mar. 29 at South Carolina
Mar. 30 at South Carolina
Mar. 31 at South Carolina
Apr. 2 GEORGIA TECH
Apr. 5 ARKANSAS
Apr. 6 ARKANSAS
Apr. 7 ARKANSAS
Apr. 9 JACKSONVILLE STATE
Apr. 12 at Texas A&M
Apr. 13 at Texas A&M
Apr. 14 at Texas A&M
Apr. 16 at Georgia Tech
Apr. 19 OLE MISS
Apr. 20 OLE MISS
Apr. 21 OLE MISS
Apr. 23 at Jacksonville State
Apr. 26 at Vanderbilt
Apr. 27 at Vanderbilt
Apr. 28 at Vanderbilt
Apr. 30 ALABAMA STATE
May 3 ALABAMA
May 4 ALABAMA
May 5 ALABAMA
May 7 UAB
May 10 GEORGIA
May 11 GEORGIA
May 12 GEORGIA
May 14 NORTH ALABAMA
May 16 at LSU
May 17 at LSU
May 18 at LSU
May 21-26 SEC Tournament Hoover, AL
May 31-June 3 NCAA Regional
June 7-10 NCAA Super Regional
June 15-26 College World Series