Auburn was supposed to play Alabama in basketball last night, but due to icy conditions, the game was postponed until tonight. But in New York, the weather was just fine for a Madden 25 event where multiple NFL superstars of yesteryear and today played against each other, talked about the importance of the game, and did other things that rich people get to do.
You can read more about that and see a really weird interview with Cam in this story from the Sporting News, but I'm here to bring attention to something very ironic, or at least very coincidental. Take a look at what Cam is wearing as he takes on Michael Vick in a very old version of Madden on the Sega Genesis. Look familiar?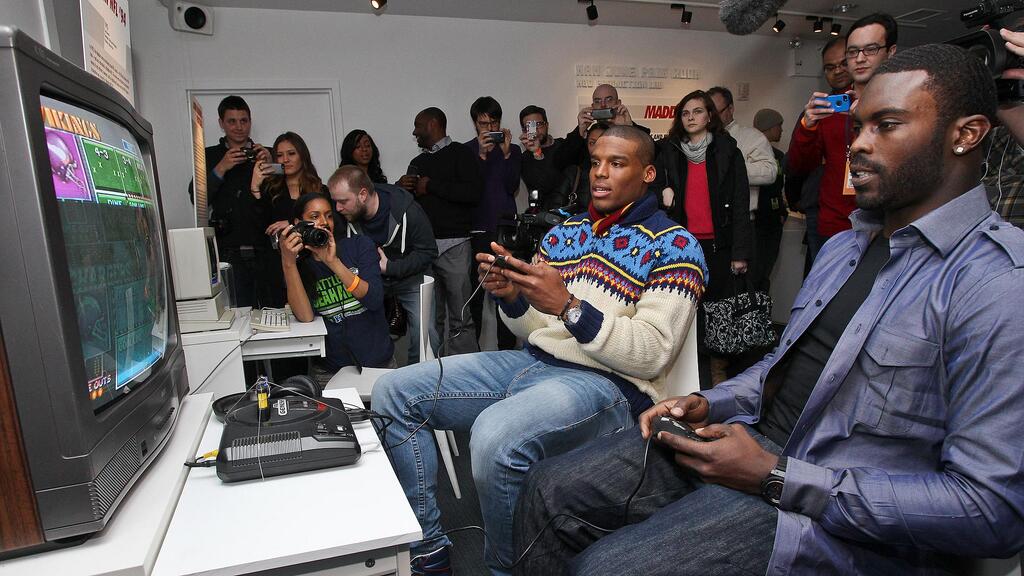 On February 6, 2013, Auburn student Cam Newton attended the Iron Bowl of basketball. Auburn won 49-37 (their last SEC win) as Cam spent part of the game sitting with new Auburn coach Gus Malzahn and the other part leading cheers in the student section. He led cheers in an interesting looking sweater. In fact, it was the same sweater he wore yesterday, the day Auburn was supposed to play Alabama in basketball.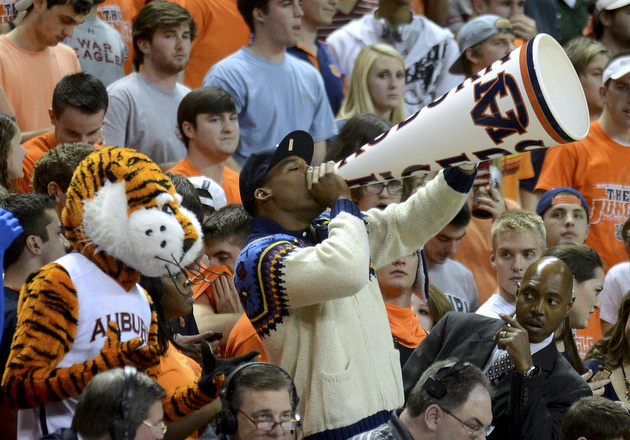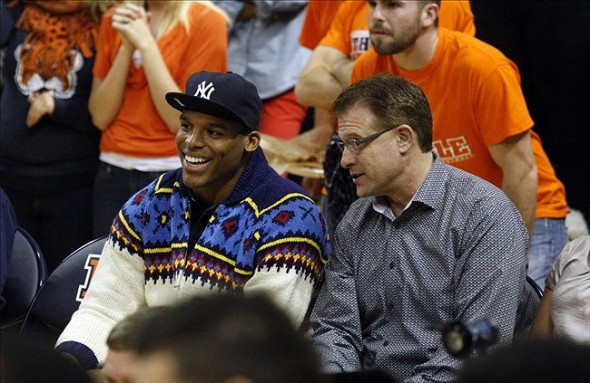 So let's recap: the first time we saw Cam wear this lovely sweater was on the day that Alabama traveled to Auburn to play basketball (not exactly) one year ago. The next time we see him wearing it (which is strange to see a guy wearing the same thing more than once since he has his own clothing line and all) is the day Alabama is supposed to travel to Auburn to play basketball.
I'm not sure what the word is for this, but am I putting too much thought into it? Probably. Either way, was he wearing his lucky Iron Bowl of basketball sweater to bring good luck to Auburn, but didn't realize the game had been moved? Was it complete coincidence? Whatever it was, I'm sure he was cheatin'.