Night games are fun. Waiting on a night game on the road is not fun. It doesn't matter the opponent or the current vibe of the team, giving me that much time to think about all the bad things that can happen on a night game on the road is not good for my health.
Luckily, Auburn killed all of that stress in about two minutes on the road at Missouri on Saturday night.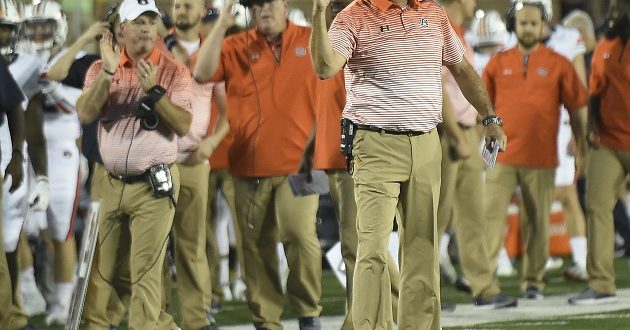 I was slightly worried about Missouri's offense. I mean they did score 70+ points in their first game of the season. I don't care who you're playing, that's impressive. But they had obviously dropped off over the two weeks leading up to Auburn. Even then, road games in the SEC against a team that has nothing to lose are known for creating Heisman-level outputs. Yeah, not on Saturday.
The defense stuffed everything Missouri put out there. The Missouri offensive line continually jumped offsides. The connection between WB Drew Lock and the Missouri receivers was broken all night. Despite one drive (after Auburn was already up 28-0) on the starters, and one drive on the backups late in the game, the Tigers from Missouri could do absolutely nothing.
Auburn's defense picked up three turnovers which is the ultimate key to shutting down anything a struggling home team is trying to do. Yes, giving up 14 whole points hurt Auburn's scoring defense numbers, but when you're offense scores 51, who cares?
Speaking of the offense, they did exactly as I thought they should. On Auburn's first offensive snap, Jarrett Stidham chunked it to Kyle Davis, who went up and grabbed the ball out of the air like Austin Wiley grabs rebounds for Bruce Pearl. You knew from that play on that it was going to be a fun night.
Kerryon Johnson had less than 50 yards, but he had five touchdowns. That's mainly because the passing game was responsible for everything between the 20's. Will Hastings for 30. Kyle Davis for 40. Nate Craig-Myers for 70. It was near offensive perfection.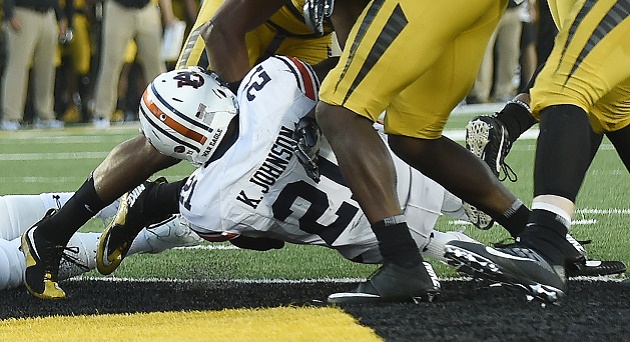 It's funny. Auburn had less yards against Missouri than they did against Mercer, yet they scored 27 more points. It's like the offense worked just fine in both games, except one involved five turnovers. Weird how that works, huh?
You couldn't really ask for a better night for Auburn. Yes, Missouri is bad, but it was still a road win in the SEC and almost nothing went wrong. This is the perfect game to springboard Auburn into a tougher SEC stretch that doesn't end anytime soon.
They did the dang thang. Bring on #StateHate.