Let's get this over with. It's Iron Bowl week and none of you want to read about Auburn thrashing an in-state team by 55. But let's hit on a few of the best points of the night.
I don't care if Sean White was 100%, I still would've loved to see Jeremy Johnson start. Despite his shortcomings, he still deserved a Senior Night start. You know the story: he has the tools for sure, but there's just something off when anything goes wrong in high pressure situations.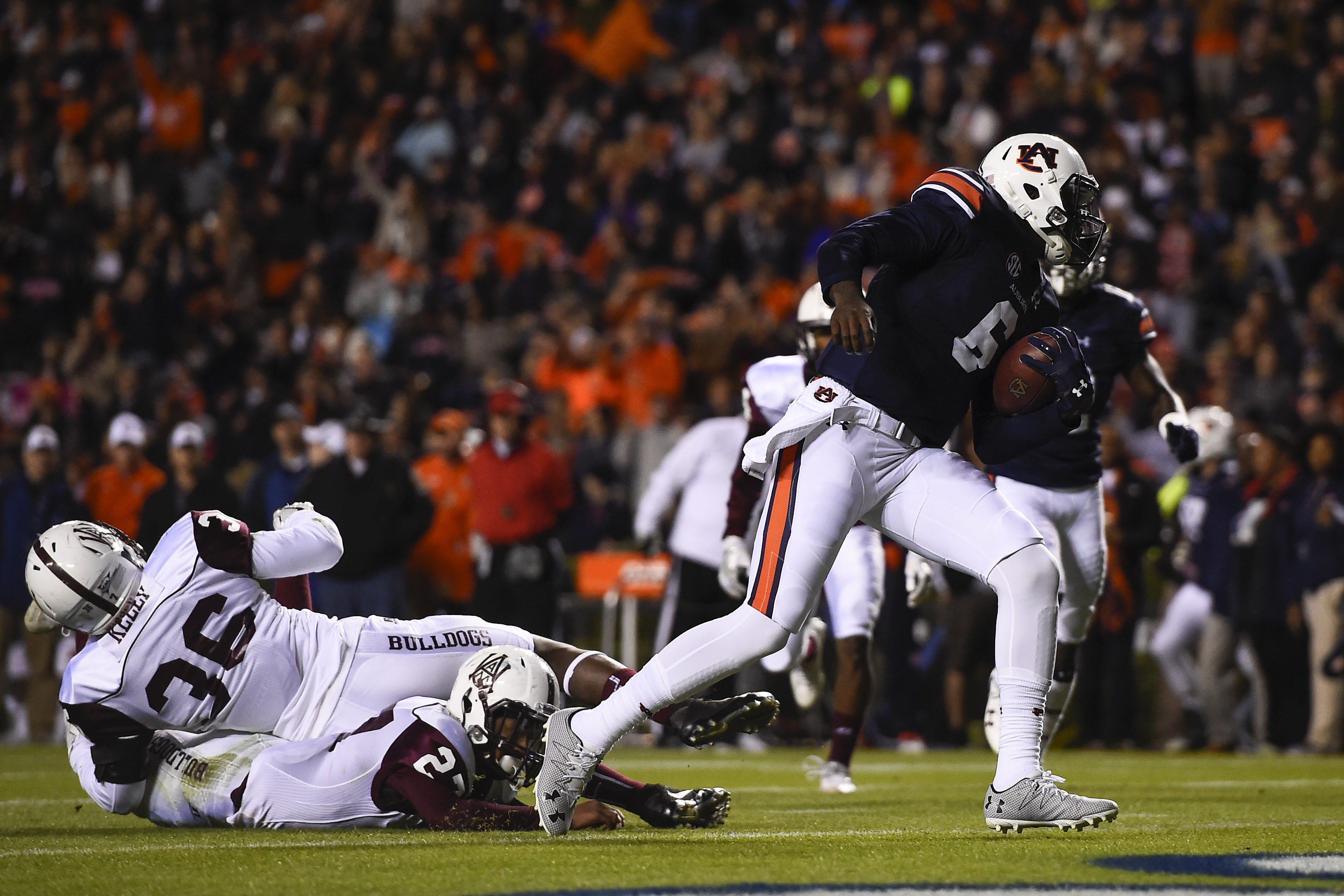 That said, other than the one wide-open touchdown he missed to Ryan Davis, he didn't really make any bad decisions last Saturday night. He was smart enough to get the snap off on his first touchdown, which didn't allow the officials to review a definite incompletion the play before. He threw a perfect pass to Kyle Davis for a touchdown, and ran in another one to start the second half.
Yes, the offense sort of stalled mid-way through the first half with two punts, a failed 4th down conversion, and a fumble on a punt return that involved a little too much juking, but it's expected when half the offense is out and you're playing Alabama A&M in front of 70,000 fans on a cold Saturday night. The scoring definitely picked up in the 2nd half.
But before the scoring picked up, Auburn made a quick stop before halftime, giving the Tigers a shot for a 54-yard field goal. And of course against Alabama A&M, in a game where the points didn't matter, Daniel Carlson missed his first field goal of the year. No, I don't count the two blocked kicks from earlier this year. That's just how the universe it works.
But about the scoring in the second half, I know you need to pass the ball to successfully sustain an offense, but it sure does look like if Kam Martin and John Franklin III had another year together in the backfield, they could eventually bust a long run every other drive. They are FAST and scored two touchdowns in less than a minute.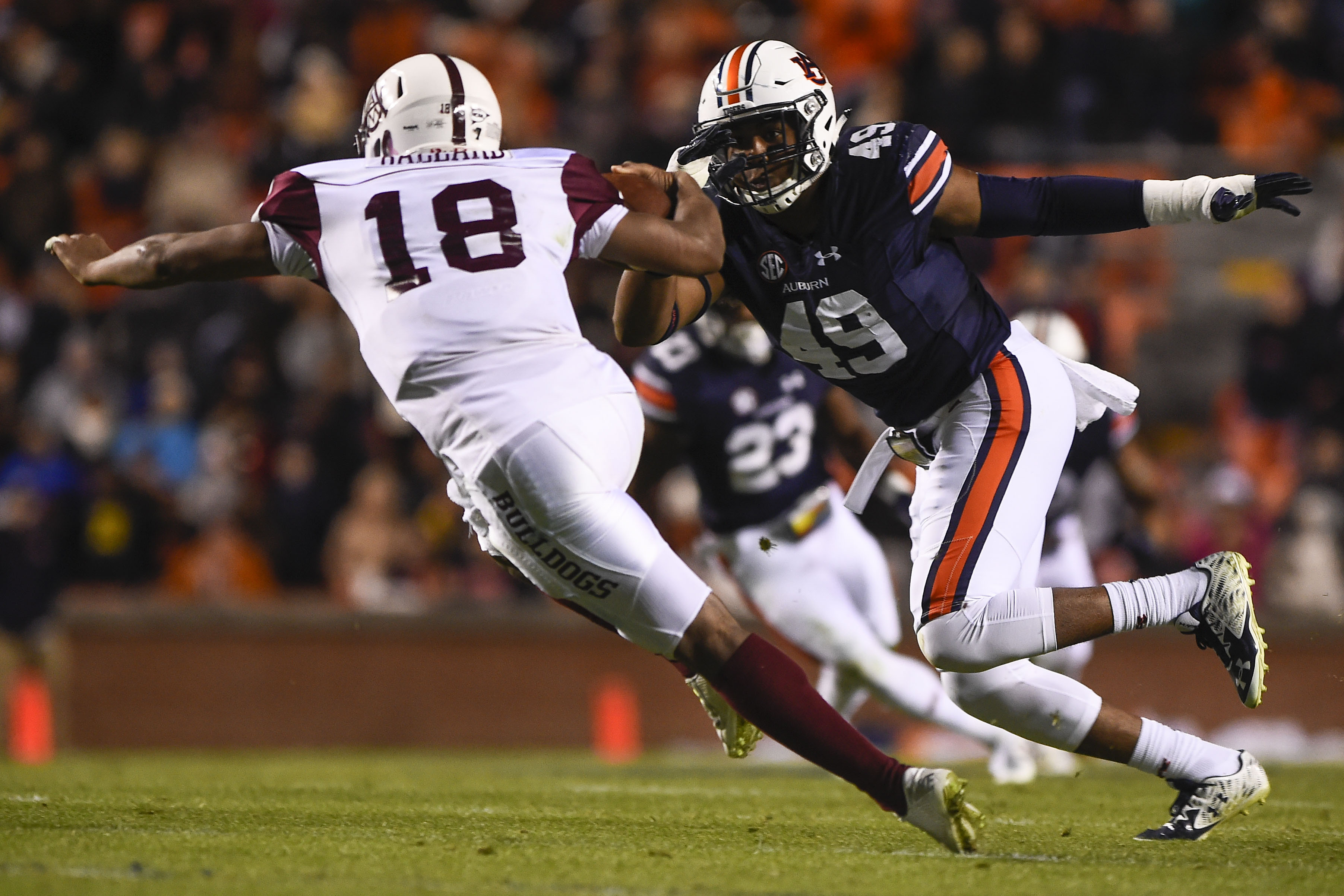 And the defense? Yeah, they dominated as you thought they would. There was one drive that was aided by the fumbled punt return and very close pass interference call, but that ended in a blocked field goal. Alabama A&M's quarterback wasn't that bad, and he couldn't get a pass beyond the line of scrimmage. Seriously, it seems like every single one of them was blocked at the line.
All in all, it was a slow and very cold game, but Auburn got everything they wanted out it. The seniors (and Carl Lawson) were honored. They got to play early and scored early. And the injured players got a night off.
Now it's time to play the game.