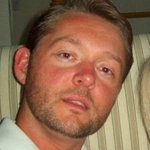 Acey Roberts (@Aceyrob) is an Ole Miss engineering grad and one of the founders of MakeItRainSports. He also currently writes for Rebel Nation Magazine. Acey loves BBQ and female fitness instructors, hates commas and LSU. Acey is making his second appearance on the 'Blogle. You may remember him from last year's Other Sideline. He was good then, and he's good now.

1. What is an Ole Miss fan's first thought of Auburn football right now?

Auburn is tough to figure out right now. You guys still have plenty of talent and I expect a break out game at any point. It could be this weekend.
2. What's the vibe like in Oxford? Are people getting behind this controlling their own destiny in the SEC West thing?
Ole Miss fans have been on a roller coaster, like normal. Losing to Memphis was very frustrating to watch. Throttling Texas A&M last weekend was good, but almost raises as many questions as it answers. Maybe this team was a little distracted with recent key injuries and start left tackle Laremy Tunsil being held out by the NCAA.
I think collectively, Ole Miss fans are still holding their breath a little waiting for them to play well two weeks in a row.
3. What are your thoughts on Ole Miss's decision to remove the state flag from campus?
Removing the Mississippi state flag is inevitable. Ole Miss has been saddled with confederate imagery for 150 years. It has been a long process for Ole Miss to make this decision but it is the right one. I want Ole Miss to be seen as a great university, not just a great Mississippi university.
4. Name two off-the-radar Rebels that Auburns should keep their eye own.
Some of the young guys are catching on and finding some playing time. Red-shirt freshman defensive tackle Breeland Speaks has been backing up Robert Nkemdiche and with Robert out last week with a concussion, Speaks lived in the backfield against Texas A&M. He plays with brute strength and is a bit out of control at times but he has adjusted to the speed of the college game and you may see him and Robert play beside each other on the defensive line some this week.
Junior college transfer running back Akeem Judd has been more productive lately. He is the big back option Ole Miss has needed since Freeze arrived at Ole Miss.
Due to an injury to husky/rover/nickel-back Tony Conner, we have pulled a red shirt off of Cam Ordway who has been able to fill time at nickel and at corner and while he hasn't played many snaps he had a nice pass break up against A&M and I expect you will see him more this week.
5. Name the two Auburn Tigers that scare you the most.
I believe in Auburn, I am as shocked as anyone the way the season started. I saw a confident Jeremy Johnson last year and was completely convinced he could lead this team. But looking at Auburn right now, I would start with:
QB Sean White. He has improved every week and maybe I am still shell shocked from Nash Greer's big brother's Heisman-like performance over Ole Miss but we don't need White getting comfortable in the pocket Saturday.
RB Peyton Barber. He is just everything you want in a running back. Ole Miss is built to defend the run up the middle and when healthy they can out run you to the corner but with Ole Miss defensive back Tony Conner missing in the middle of the field you worry Barber could turn the corner a few times.
And I can't leave off Carl Lawson. I don't expect him to be full strength but he is a game changer.
6. Where will each team have an advantage over the other?
I would say for Ole Miss, I expect the defensive secondary to be too deep and too fast to allow White to beat them. Auburn can have success running the ball if he can get to the edge.
7. Do Ole Miss fans like Gus Malzahn since he's sort of on the same side as Hugh Freeze in the hurry-up debate?
I personally had high esteem for Malzahn and expected Auburn to roll this year. What is great about the offense Malzahn and Freeze run is you don't need a NFL QB to be successful, so I guess I am still confused why he can't at least make Jeremy Johnson serviceable.
Auburn has been a better power team in its history, but for a school like Ole Miss the hurry up offense levels the playing field and gives us a better chance for success.
8. What's your score prediction/analysis of this game?
Now, what I expect and what I get are often two different things! This is college football we are talking about, so anything is possible. As for my prediction, I really think Auburn struggles. After the slow start to the season, a punishing four-overtime loss to Arkansas and an 11 am start this week, I just don't see the Auburn guys showing up 100%, mentally.
Ole Miss will focus on Barber and force White to play perfectly. Ole Miss will lead with defense, try to hit some big plays early and keep the crowd from getting into the game.
I say Ole Miss 28-14. (You are welcome, for this Ole Miss kiss of death)
9. Where will Auburn and Ole Miss end up this season?
I think Ole Miss is a good team and has all the pieces in place to win the SEC. The power run game of Fournette will be hard for Ole Miss to handle but it helps that the game is in Oxford. It's possible for Ole Miss to run the table, but more likely Ole Miss is at 10 wins with a bowl win this year. LSU and MSU in Starkville and going to be tough.
Auburn is at a huge cross-road in the season. If they are able to rally and beat Ole Miss, then a lot of games are in play. A&M and Georgia don't scare anyone and Alabama won't light up the scoreboard. Nine wins are possible for Auburn but I expect 7 wins after a bowl win, which wouldn't be terrible considering how the season started.
10. Lastly, why are black bears so rebellious?
Black Bears are the antithesis of rebellious. A black bear named Rebel is like naming a boy, Sue. The worst thing black bears will do is raid your picnic basket or strow your garbage around at night. Hardly enough to strike fear in the hearts of our SEC foes. I think we still have some work to do on the mascot front.