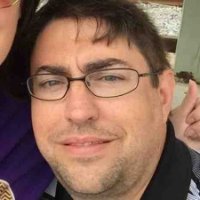 Dusty Thibodeaux (Twitter) is a 1997 graduate of Auburn High School who moved to Monroe, La. to attend then Northeast Louisiana University in hopes of continuing his basketball career.  Although that didn't pan out, he continued with his education, graduating from now ULM in 2002 and 2006. In addition to working as publisher for WarhawkReport.com, he works as a network engineer for a Fortune 500 company.

1. What are UL-Monroe fans' first thoughts on Auburn football at this very moment?
No real thoughts, but definitely a little happier that the Tigers topped the LSU Tigers. This game is the final guarantee game of the season for ULM and there's always a sigh of relief after these games are complete. Little talk has surfaced about the 2012 game which saw the Warhawks take Auburn to OT before falling, but more talk has surfaced about squaring off against former Arkansas St Head Coach Gus Malzahn.
2. After a close loss to Georgia Southern and a bye week, what's the mood like in Monroe?
Fans are a little upset this week, knowing that the team was that close to pulling out the road win at Georgia Southern. The future is still looking bright though under first year Head Coach Matt Viator and with just one conference loss, the goal of competing for a Sun Belt title is still well within reach.
3. Name two Warhawks that Auburn fans should look out for and why.
Sophomore QB Garrett Smith – Smith is fairly similar to the 2012 qb that came to Jordan-Hare, Kolton Browning. He's a guy that's not fast, but defenses have to respect his ability to run, but is perhaps just as accurate passing.
Sophomore WR/KR Marcus Green – pure speed and big play making ability. He burst onto the scene last season due to a string of injuries, but has continued to show that he's a big time player that can make key catches and is always a threat on special teams.
The extra player – OL Eastwood Thomas. The redshirt freshman transferred to ULM from Alabama and has had this game circled since he stepped foot on campus.
4. Name two Tigers that worry you and why.
RB Kerryon Johnson – although the defense is the strong point on this year's ULM team, Georgia Southern was able to run at will vs. the Warhawks. Knowing that the Auburn coaching staff is familiar with the ULM game plan, I can see the ground game being big this week for Auburn.
If the game is close, the sure shot leg of kicker Daniel Carlson almost guaranteed 3 points… something that was the different in the last meeting.
5. Where do you see each team having a decided advantage?
It's an SEC vs. SBC match-up so the Tigers hold an advantage. As always though, there's the possibility that they could look past ULM and fall… then again with the Warhawks going right back into conference play, they too could look past Auburn and just roll over.
6. What's the best case and worst case situation for the Warhawks?
Best case – redux of 2012…. worst case – redux of 2003, where Auburn won 73-7.
7. What's your score prediction and analysis for this game?
I think this is a good game overall, with ULM possibly leading at the half. In the end, Tigers pull away and head to Toomer's for a fire-free rolling.
8. Where will Auburn and ULM end up this season?
The hope is still for the Warhawks to rebound from last season's 2-11 record with a 6-6 record this season. The schedule lines up for this to become a reality. As for Auburn, as a fan – Atlanta is always the goal, but with some tough games still coming up, only time will tell which direction this season goes.
9. Is it Louisiana-Monroe, UL-Monroe, or LA-Monroe? Either way, what's it like having a .500 record against Nick Saban?
ULM – and technically the Warhawks are 2-1 versus him, after the Tide was forced to vacate an on-the-field win. It was good to see Saban finally get his first win over the Warhawks last year, it was a long time coming.