I made some bold predictions last week. It didn't really work. But much like Auburn, all is not lost. It's been three weeks, people.
Last week: 7-5 (58.3%)
This week: 6-4 (60.0%)
Overall: 31-18 (63.3%)
Week 4 has some decent games, and would you look at that, Auburn is one of them. When does Auburn get to play UMass and Kentucky and Delaware State every other week. Seriously, aside from Ole Miss, who is also playing a "marquee" matchup, it's getting a little uneven.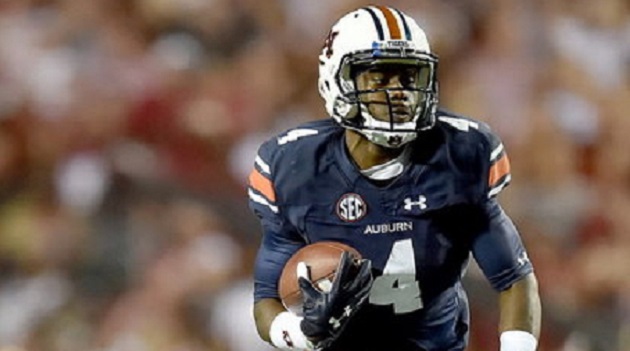 9/24
Kent State at Alabama – The alma mater of Nick Saban travels to Tuscaloosa to take a beating. It won't be that bad because he'll take it easy on them, but it'll be what we expect.
Alabama 34, Kent State 7
Alabama 48, Kent State 0 – SUCCESS!
Georgia at Ole Miss – The Rebels' extremely tough September slate ends with the easiest of their three big opponents. Ole Miss won't lose another 21-point lead this time. Georgia is not good and it's time a loss showed it.
Ole Miss 41, Georgia 21
Ole Miss 45, Georgia 14 – SUCCESS!
Florida at Tennessee – They really want this to be a big game, don't they? Both teams are undefeated. ESPN's College Gameday is in town. Anybody noticed what these teams have done? They've A) played nobody, and B) especially in Tennessee's case, struggled against nobody. These teams have a shot at winning the SEC East, and the winner of this game probably will, and it's sad.
Florida 21, Tennessee 17
Tennessee 38, Florida 28 – FAILURE
Mississippi State at UMass – Mississippi State has already played (and lost to) South Alabama and now they get UMass? Don't hurt yourself, Maroons, but be careful what you wish for. As we've already seen, these aren't easy wins for you guys.
Mississippi State 34, UMass 14
Mississippi State 47, UMass 35 – SUCCESS!
Delaware State at Missouri – Zzzzzzzzzzzzzzzzzzzzzzzzzzzzz……….
Missouri 42, Delaware State 7
Missouri 79, Delaware State 0 – SUCCESS!
Vanderbilt at Western Kentucky – I thought Vandy beating Middle Tennessee State meant a little something, and then Georgia Tech trounced them last week. Western Kentucky is no slouch, and wait, Vandy is going there? Oh come on…
Western Kentucky 31, Vanderbilt 24
Vanderbilt 31, Western Kentucky 30 – FAILURE
South Carolina at Kentucky – Two-thirds of the bottom of the SEC East barrel coming right up. South Carolina isn't nearly as bad as Kentucky, and the Wildcats are legitimately already in line for basketball practice.
South Carolina 21, Kentucky 7
Kentucky 17, South Carolina 10 – FAILURE
Arkansas at Texas A&M – These teams are very similar in terms of resume. Wait, no, Texas A&M didn't beat LA Tech by 1. The Aggies will win convincingly. But they probably won't because the universe hates Auburn.
Texas A&M 31, Arkansas 21
Texas A&M 45, Arkansas 24 – SUCCESS!
LSU at Auburn – Check back tomorrow for my prediction in the game preview, but SPOILER ALERT: Purple Tigers ain't that good.
Auburn 31, LSU 21
Auburn 18, LSU 13 – SUCCESS!
Other Games of Note
Clemson at Georgia Tech (9/22) – Clemson is going to lose at Georgia Tech on a Thursday in Atlanta, aren't they? Yeah, they are because the universe hates Auburn.
Georgia Tech 28, Clemson 24
Clemson 26, Georgia Tech 7 – FAILURE
Wisconsin at Michigan State – Wanna know how stupid this year is? Wisconsin, unranked to start the season, jumped all the way to #9 by week 3, in which they seriously almost lost to Georgia State. So they got dropped to #11. That's a whole lot of stupid and jumping the gun. Sparty big.
Michigan State 38, Wisconsin 17
Wisconsin 30, Michigan State 6 – FAILURE
Now that you know who will win, head on over to the 2016 War Blogle Pick 'em and get your picks in. There will be weekly prizes and and overall winner at the end of the season. It's easy. Do it.