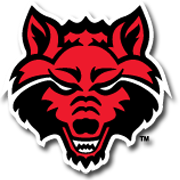 In the first week of the 2016 season, Auburn took on one of the top teams in the nation. Most didn't give them a shot, but Auburn had a shot. Most think Auburn didn't take advantage of that shot with the pre-determined gameplan. That is up for debate, but I've debated it enough. It's week two.
I've said a few times in those aforementioned debates that Auburn's Clemson gameplan was probably better suited for the team that rolls onto the Plains this weekend. They just didn't have that luxury. A team like Arkansas State, a good SunBelt team, will be missing some starters due to a virus, so yeah, flipping between three quarterbacks to figure out what works against that would've been a better option.
But we're past that. Gus Malzahn admitted that his plan didn't work. He has named Sean White the starter, with JF3 as QB2. This news seemingly caused Jeremy Johnson to contemplate leaving the team, which would've basically meant leaving football. After a day off, he decided that wasn't the best idea. So yes, Auburn still has the three quarterbacks that played last week on the roster, but you won't see them the same way you saw them last week.
As I mentioned, Arkansas State will be missing some of their starters due to illness. Even with the starters last week, they were beaten by Toledo handily. This week, SunBelt 2nd stringers will be rolling into Jordan-Hare for a night game. Eh, not ideal for the Red Wolves.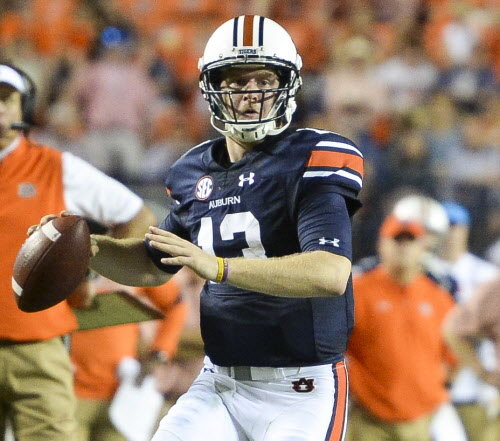 I only mention this because it probably means you're going to see all three quarterbacks. As long as Auburn is able to impose their SEC will for a little bit, and get a lead that should hold, all guys should play. It should go as so: Sean White as the starter, John Franklin as the running option complement, and Jeremy Johnson in mop-up duty.
As sad as that sounds, it's how it should be, and barring injuries, it's probably how it's going to be for a while. Unless Sean White just forgets how to throw pinpoint passes (with more than 1 second to line up), he'll be the starter for the rest of the season.
As I type that, I can also see John Franklin showing in his smattering of running plays that he finally gets it and is exactly what Auburn's been missing since Nick Marshall left. I honestly believe that's part of the plan. Sean is safe. John is what they really need, but he isn't ready yet.
So now that I've confused myself, let's wrap this up for the Arkansas State game.
The Red Wolves scored 10 points on Toledo last week. I think the Auburn defense will be just fine.
The Red Wolves gave up 31 points to Toledo last week. I think a more conventional Auburn offense will be just fine.
This game will be used to get Auburn back on the right track, without worrying about three guys. It will be a good chance to open up the passing game to get those star freshmen some reps. It will be a good chance for letting the offensive line gel and open up some holes.
As much as Auburn wanted to win last week, this is the best possible opponent for this week. It's a good, solid opponent that Auburn should be able to handle and work things out. It's time get back to form.
Auburn 42, Arkansas State 10