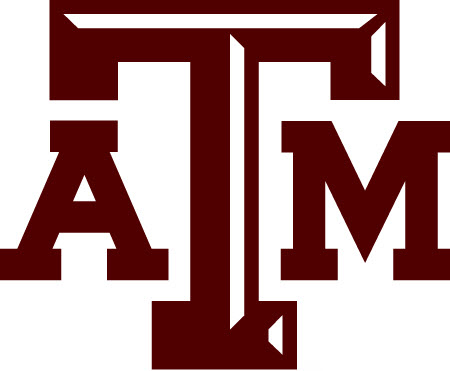 The 2012 Auburn-Texas A&M game has me scarred. You remember it. It was a night game. It was kind of cold. Johnny Manziel literally did Johnny Manziel things all over the field all night. If it wasn't for the Aggies' atrocious defense, Auburn would've lost by 60. Even still, it was the worst beating I've ever seen Auburn take in anything. Ever.
The next season, Gus Malzahn took his hanging-in-there Tigers to College Station to face Manziel once again. Even being the homer I am, I was still burned from the year before and knew it would be a tough day (translation: Auburn would lose). But this time, Johnny Football looked a little more human, and it turned into a scoring match that Auburn was fortunate to win. That day, Auburn turned a corner and the rest was almost history.
In 2014, the Aggies returned to Jordan-Hare without Manziel and still promptly beat Auburn all over the field. They blocked field goals returned for touchdowns, they threw the ball all over the place, they made Auburn look dumb. Had it not been for a comeback that ended with the worst luck of all time, it would've been another blowout. Auburn was the better team, but it got away from them and started the downward spiral for the rest of the season.
Note: I know you want me to complain about the fumble that was recovered by Auburn but given to Texas A&M, and I know you want me to sob in a corner over the weird butt-snap that ended the game, but I'm not. That hurt enough just typing that.
So now we're in 2015 and are about to witness and experience the 4th matchup between the Tigers and the Aggies since the SEC expanded in 2012.
Texas A&M started this season strong, scoring all kinds of points like they always do, and then ran into Alabama where they gave the Tide 21 points off of turnovers. Starting quarterback Kyle Allen was exposed and has since never been the same. The following week they scored 3 points at Ole Miss. Last week, they let the future take over.
Kyler Murray, supposedly the most decorated Texas football quarterback recruit ever came in and led the Aggies to a monstrous beating of South Carolina. Yeah, they beat the 3rd worst team in the SEC by a touchdown. It was big.
Over the last three weeks, the Aggies have gone 1-2, with a loss to Alabama, a loss at Ole Miss, and a close win over South Carolina at home.
Over the last three weeks, the Tigers have gone 1-2, with a win over Kentucky, a 4OT loss at Arkansas, and a close loss to Ole Miss. Sounds pretty similar.
The difference is that Auburn has improved to this point. Texas A&M is gone down to this point.
With a play here or there, Auburn could easily be 3-0 in the same span. A 4OT loss is just whatever. Anybody could win. An 8-point loss to an Ole Miss team that beat Alabama was three missed opportunities inside the red zone away from being a two touchdown win for Auburn.
Texas A&M has played bad enough recently that they resorted to a freshman quarterback. Auburn did the same thing four weeks ago, and Sean White has two road games, including a win, under his belt. Advantage: Auburn.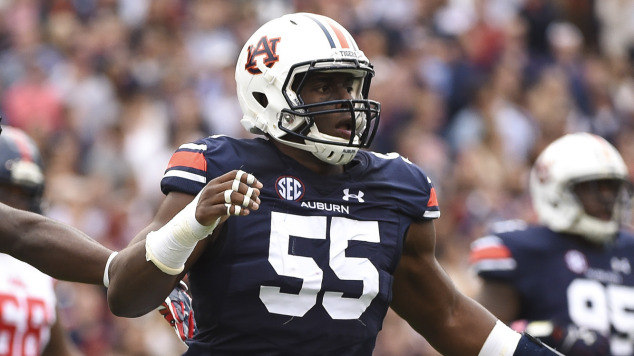 Auburn's defense hasn't been great, but with Carl Lawson's return last week, they got closer to being good. Texas A&M has their own Carl Lawson in Myles Garrett, but the rest of the defense has been worse than Auburn has all season. Advantage: Auburn.
Kyle Field is one of the largest stadiums in the nation and it's full of weird people wearing tan and waving towels. It gets loud, and while it didn't matter in 2013, and a lot of this team has been there, it will still be tough to win there. Advantage: Texas A&M.
I have no idea where this one can go. 2012 makes me think the Aggies will run away with it early. 2013 makes me think Auburn can weather the storm. 2014 makes me think the weird things will happen. 2015 makes me think that Auburn is on a better trend.
As I type this, I feel that Auburn will give the Aggies a heavy dose of Jovon Robinson, mixed with a deep ball or two to Ricardo. Carl Lawson will remember 2013 and what it's like to corral a speedy quarterback and does enough to step the flailing agriculturists. Auburn wins.
Auburn 31, Texas A&M 28