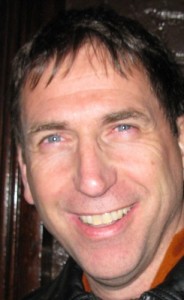 Olin Buchanan (@olinbuchanan) is a columnist/assignments editor for TexAgs.com. He previously worked as a Texas A&M beat writer for the Bryan-College Station Eagle and the Austin American-Statesman. He also was a national CFB writer for Rivals.com and Yahoo! Sports. More importantly, he's a making his 5th appearance on the Other Sideline, which is probably at the top of his resume.

1. What is a Texas A&M fan's first thought about Auburn football right now?
Most Aggies look at Auburn as a team that was vastly overhyped at the beginning of the season, but is just now starting to play its best football. The offense seems to have gained some traction, but the defense appears vulnerable.
2. What's the vibe like in College Station after suffering two consecutive losses and then a less-than-impressive win over South Carolina?
There is still a feeling of confidence regarding A&M, especially since the change to Kyler Murray as the starting quarterback. The losses to Alabama and Ole Miss were disappointing, but no one is apologizing for a seven-point win over South Carolina. The Aggies need to be better in run defense, but this is a young team that's still growing.
3. What happened to Kyle Allen? What are the thoughts on Kyler Murray?
Kyle Allen seemed to be developing into the quarterback he was expected to be after a strong fourth quarter against Arkansas followed by a fast start against Mississippi State. Coach Kevin Sumlin does not release injury information but there is strong speculation that Allen has a hurt shoulder. That might explain at least some of the problems he had against Alabama and Ole Miss. He threw three pick-sixes against Alabama and struggled through a stretch in which he completed just 2 of 22 passes for minus three yards against Ole Miss. The move to Murray was anticipated and makes sense.
Frankly, Murray appears a better fit for the no-huddle, rapid-paced offense that A&M wants to play. He's a very good runner and is a better passer than some realize. He has more ability to make improvisational plays than Allen, too.
4. What's the story on Kyler's recruitment, the promise of playing time, and the blowing up on the sideline at Alabama?
Kyler may be the most heralded quarterback prospect from the state of Texas since Vince Young. He never lost a game as a starter and led Allen High School to three state championships. He committed early to A&M where his father was a star quarterback in the 1980s. He picked A&M over Oregon.
However, he appeared to have concerns that A&M might change its offense to better suit Allen. After a visit from Sumlin last January he reaffirmed his commitment and signed with A&M. Sumlin says he made no promises, but it seems clear Murray expected to play. He had made periodic showings in early games, but did not play against Mississippi State. He had grown frustrated apparently because he felt he wasn't getting a fair chance. He reportedly voiced those frustrations with colorful language to OC Jake Spavital on the sidelines during the Alabama loss. Murray was subsequently suspended or demoted to third team (depending on who you believe) for the Ole Miss game.
5. Name two unknown Aggies that Auburn fans should be worried about.
I'm not sure how familiar Auburn fans are with A&M, but Nickleback Donovan Wilson is having a tremendous season. He has five interceptions which equals the entire team's total all of last season. He's been involved in 10 turnovers. Also, freshman receiver Christian Kirk has gotten off to a great start. He's emerged as A&M's greatest big play threat on offense and leads the nation in punt return yardage.
6. Who are two Tigers that worry you and why?
The Aggies are probably most worried about Peyton Barber (or whoever is starting at running back). For the third consecutive year A&M is struggling mightily against the run. Any solid running back poses a problem. South Carolina's Brandon Wilds rushed for almost 130 yards last season. The Aggies are also aware that Ricardo Louis is a big play threat. He made big plays against them last season.
7. What's going to be the biggest battle of the game?
A&M's run defense against Auburn's run offense is probably the most vital matchup for the Aggies. They probably feel they have an edge in most other matchups. A&M's pass rush behind Myles Garrett could cause some problems if the Aggies can force Auburn into likely passing situations.
8. What is your score prediction for the game?
This game will probably look a lot like the last two in the series. I'd look for both teams to move the football and score a lot of points. I'll give A&M the edge with the home field and predict A&M 34, Auburn 27
9. Where do you see Texas A&M and Auburn ending up this season?
If A&M gets by Auburn the Aggies should take a 9-2 record into Baton Rouge in the final game. I'd project the Aggies to finish 9-3. The Tigers are improving, so I'd take them over Georgia and Idaho. I don't see an upset over Alabama, though. I'd guess Auburn goes to a bowl game with a 6-6 record.
10. Still hate the beveled T?
Will hate it forever.