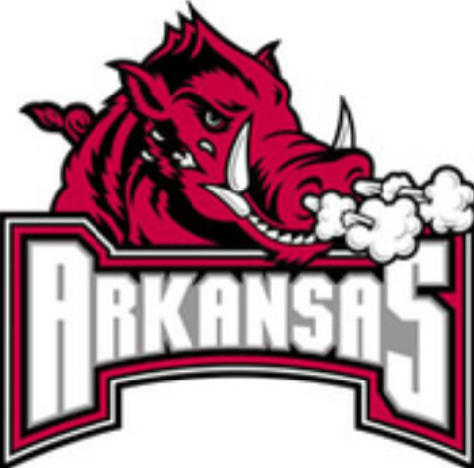 Since the year 2000, Auburn and Arkansas have kicked off before noon six times. In those six games, Auburn is 1-5. The "positive" from that is that only two of those five happened in Fayetteville, where Auburn and Arkansas will kickoff at 11am this Saturday.
The infuriating part of that stat is that in every single one of those losses, besides maybe 2012, Auburn was the better team. This weekend, you would think you can say that Auburn is the better team of the two.
Auburn has started fresh with Sean White at quarterback and since then is 2-1 with a touchdown loss to Mississippi State. The Tigers just went on the road and got their first SEC win at Kentucky, and by all accounts, things are looking up. Sean and the rest of the team have improved over the last three games, and as the team proclaims, is 2-0 in October.
Arkansas has won two games all season. They started with a convincing win over UTEP, then lost to Toledo, Texas Tech, Texas A&M (OT), beat Tennessee by four, and lastly lost to Alabama. While a 2-4 record is not anything to smile about, those four losses weren't absolutely terrible.
Toledo is still undefeated and nationally ranked. Texas Tech is a fine football team that nearly knocked off TCU. Teas A&M has just one loss on the season. Most recently, the Hawgs hung with Alabama for a half before losing by a few touchdowns. So as much as I want to say the 2-4 record means Arkansas is trash, I really can't.
And even if they were trash, Arkansas's history with Auburn is what really matters. Aside from 2010 and 2013, Arkansas has been known to crush the dreams of Auburn many times. In 2006, they came into Jordan-Hare Stadium at 11am with Gus Malzahn on their sideline and beat #2 Auburn by 17 points. It was terrible, but it's what Arkansas has always seemed to do against Auburn.
That being said, Arkansas has yet to do any of their dream-crushing with Bret Bielema at the helm. In his two meetings with Auburn, he's lost 35-17 and 45-21. Auburn has been the better team in both of those games, one was obviously in Fayetteville, but none were at 11am.
Does it really matter? Are we going to act like gametime matters? 11am does, but it's usually only for the home team. Like I said, of Auburn's five losses at home to the Razorbacks before 11 am, the majority came at Auburn. The crowd isn't awake, they're mad they didn't get to tailgate, and it's just hard for them to care. The team hasn't had the day to get pumped, and then they don't have a crowd that's fully aware of what's going on yet to get them pumped.
In that case, Arkansas is at a disadvantage this weekend. Their fans won't be awake, and the ones that are will be sitting in the rain pulling for a team that's won two games all year. There will be no home-field advantage, unless the officiating crew from 2009 shows up.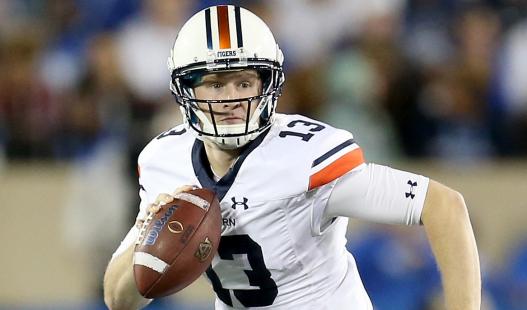 Auburn is improving, while Arkansas is flailing. The only thing Auburn has to do is weather the "This is my Super Bowl" storm that will come full force from Bret Bielema. Winning the first quarter will likely be enough to get the crowd completely out of it, and get Bielema thinking that this is just another loss to Auburn.
Auburn is the better team, and they'll play like it. Last week was just a sign of what is to come the rest of the year, and the situation isn't any tougher this week. This is just another step, against a team they should beat, to get this new season fully rolling.
The Tigers will take a 27-3 lead into the half, and take it easy in the second half, which will allow the Hawgs to come back a little bit. But in the end the Auburn defense will do enough to give Auburn another big road SEC win. Bert hurt.
Auburn 38, Arkansas 20