Prior to Auburn's trip to Baton Rouge, I said on multiple mediums that for Auburn to have a shot against LSU, they would have to avoid a big play in the 1st quarter. They couldn't give up a pick six, or a kickoff return for a touchdown, or anything to get the already raucous crowd more raucous.
That's exactly what happened.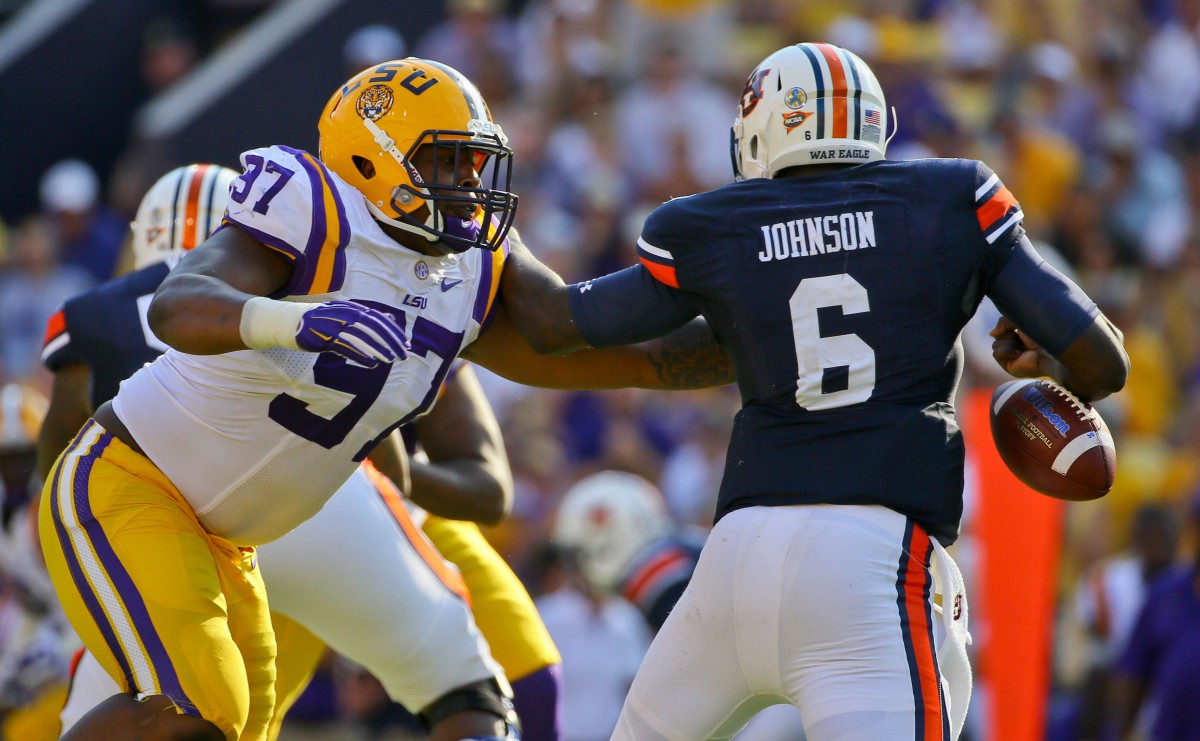 On the first play from scrimmage, Leonard Fournette, like he did for most of the day, took the ball straight up the middle and ran nearly 75 yards. It was the play that put Auburn behind the eight ball, probably not the only eight ball in the stadium, and was enough to take away any chance they had.
It caused the LSU crowd to call for blood. It caused LSU's defense to smell blood, find blood, and drink the blood from a football ripped in half just as any cajun voodoo priest would.
Leonard Fournette had no trouble finding holes, running over smaller defensive backs that seemingly played all 30 minutes of the 1st half due to the offense's struggles. And the offense was struggling was because of that blood thing. It was a circle of destruction.
That being said, even if Auburn was 2-0 going into the game with wins of 100 points or more, that start would have likely turned out with the same result. Maybe not the same score, but definitely the loss.
Auburn hasn't won in Baton Rouge in 16 years. That's not a coincidence. Auburn has had some pretty great teams during that stretch. Playing in Baton Rouge is just one of those things at this point of the rivalry. In fact, the road team has only won two games in the last 15 years.
Auburn could be playing stupendously right now (they aren't) and still have lost the game. 2-1 at this point in this season isn't anything to freak out about. Sure, you can logically freak out about how the loss happened, but 2-1 with a trip to Baton Rouge in the mix is somewhat normal.
The schedule does get slightly easier over the next few weeks with Mississippi State coming to Jordan-Hare at night, then San Jose State, then a bye week, then a trip to Kentucky, followed by a trip to struggling Arkansas. Auburn will likely be favored in all of those. Win them all, and the Tigers are 6-1.
Saturday was awful, it was hot, it was awfully hot, and it started from the beginning. The second half was a little better than the first and that may help going forward. The schedule will help with that as well.
Auburn has done great things after a loss at Baton Rouge before. Here's to that happening again.