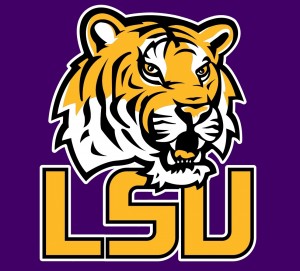 The Auburn Tigers are 2-0 after a semi-close win over Louisville in the Georgia Dome and a close overtime win against juggernaut Jacksonville State.
In both wins, Auburn's offense showed few signs of the Gus Malzahn offense that we are used to, and many signs of mistakes that we are not used to. There have been flashes of greatness from Jeremy Johnson and then an inexplicable interception out of nowhere. The run game would show up for a drive, but then disappear for a quarter.
Auburn's opening game featured a new quarterback, a new defensive coordinator, tons of freshman, and came against a coach with enough athletes and enough hatred to create problems for Auburn. It also happened to be on a big stage in a bowl-like environment. It wasn't normal.
Auburn got a large lead, as expected, but following a few injuries to two of the top three players on Auburn's defense, and some complacency on offense, the lead waned. However, when all was said and done, Auburn was the better team and won.
Auburn's second game was at 11 am against an FCS opponent in what most thought would be a tune-up game. It would be a chance to rest guys, fix some things, and get out with an easy win. Guys who had been injured were rested just in case, the play-calling was safe and vanilla, and the effort was what anybody would give at 11 am against a team not even in your division. It wasn't normal.
As it turned out, that in-state FCS team treated the game like their Super Bowl, while Auburn treated it like their Spring game. That in-state team also consisted of guys that had transferred from multiple schools in the SEC. They had enough athletes and enough hope to create problems for Auburn. However, when all was said and done, Auburn was the better team and won.
Now Auburn travels to Baton Rouge to face LSU in their opening SEC matchup. They've done that before. LSU is ranked a few spots ahead of Auburn. We've seen that before. Brandon Harris is the quarterback. Leonard Fournette is the running back. Les Miles is the coach. We've seen every single bit of that before.
This is real football.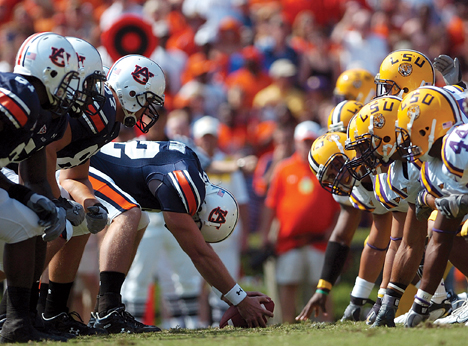 While it can't be blamed for all of the offense's struggles, you know that Gus Malzahn has been holding back. It's what he's known for. Opening the offense up in the first two games wouldn't have removed the five interceptions that Jeremy Johnson has thrown, but with a full-out game plan those throws may never have had to happen. We've seen what Jeremy can do when it comes down to needing to make a play to win. That's the offense we should see for a full game this Saturday.
Auburn's defense should be getting back most if not all of their injured, which should take them back to the first half of the first game when they shut out Louisville. The defense has been the ultimate bend-but-don't-break style that we have been used to. They give up what seems like tons of yards, but always seem to force a field goal, which has been missed more than not this season. The return of Tray Matthews, Justin Garrett, and possibly Carl Lawson will make a huge difference for a defense that's been just fine — on the scoreboard — without them.
But what about LSU? Well, as I said, they still have Brandon Harris, Leonard Fournette, and Les Miles. Those three would be considered the foundation of this team. Those three lost 41-7 to Auburn just one year ago. Those three were a missed field goal away from losing to Mississippi State last week.
This LSU team isn't more talented than Auburn. They've played one game, against Mississippi State, and had all kinds of business losing it. Has Auburn looked great? Not even close. Do they have it in them? Definitely.
If Auburn had scored three more touchdowns this season, something they probably would've done with just one less turnover, they'd be favored by 10+ points over LSU this weekend. That's what Auburn should be, and that's what LSU probably is.
The first two weeks were a conglomeration of newness, weird situations, and injuries. It wasn't real. SEC football is real. The real Auburn shows up this week. I've envisioned it. It will be so.
Auburn 31, LSU 17