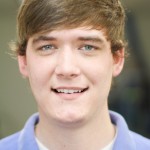 Jared King is an analyst for BleedTechBlue.com, the official LA Tech Rivals site and co-host of BleedTechBlue Radio. King is a senior at Louisiana Tech University where he serves as the sports editor of the Louisiana Tech Talk ​student newspaper and is majoring in sports journalism.

1. What is a Louisiana Tech fan's first thoughts of Auburn football right now?
Auburn has enjoyed a quick turnaround under Gus Malzahn. The Tigers are coming off of an appearance in the national championship game and look just as formidable as they did a season ago. Obviously, it starts with the defense this season. Anytime you face an opponent ranked in the top 10 in the country, they are doing something right. Couple that with a defense giving up less than three yards per rushing attempt and any fan understands their team is going to have their hands full.
2. How is the team and fanbase taking the tough loss to FCS Northwestern State last week? They beat Auburn 111-92 in basketball last year, so I guess that's the same?
Northwestern State is a good basketball program with a storied history and consistently give in-state opponents all they can handle, however, the football team has not been as successful. Tech fans are embarrassed. Anytime you lose to an FCS it is unfortunate, but many older Tech alumni still view Northwestern State as a rival because of the old "State Fair" game Tech and NSU would hold at Independence Stadium in Shreveport every year. They stopped playing that game in 1988 when LA Tech joined Division I, with the exception of 1994. LA Tech has dominated the series between the two and many fans expected a big win Saturday night.
3. What are the thoughts on Skip Holtz? Are all fans de facto Notre Dame fans by proxy?
In 2012, under former head coach Sonny Dykes, the Bulldogs had a lot of success and boasted one of the best offenses in the country. Last season, Holtz' first at the helm, LA Tech won only four games. Fans were disappointed and have remained cautiously optimistic after wins against ULL and North Texas this season. Winning cures all ills, if Skip wins games, he will win the fans over.
4. Who are two Louisiana Tech players that Auburn will need to watch out?
Obviously Kenneth Dixon comes to mind first. Dixon was a freshman All-American two seasons ago in his freshman year. Now a junior, Dixon is having success running the ball once again. He is averaging over six yards per carry and is averaging just over 100 yards rushing per game. Against NSU, Dixon scored the 36th touchdown of his career to vault him in to second place all-time in Louisiana Tech history in rushing touchdowns.
Another player to watch would be safety Xavier Woods. Woods is a sophomore from West Monroe, Louisiana and started 10 games as a freshman last season. Besides being a big hitter, Woods has filled the stat sheet this season tallying 17 total tackles, one tackle for loss, one sack, two interceptions, one forced fumble and one touchdown.
5. Where do you see Louisiana Tech having advantage over Auburn?
It is hard to say LA Tech could have an advantage over Auburn in any facet of the game because of the strength of Auburn and the depth power five schools have over the "mid-major" or "group of five" schools. Louisiana Tech has a very good secondary led by senior cornerback Le'vander Liggins. Liggins is not tested often but he has two pass breakups and two passes defended. LA Tech has the ability to cover in man-to-man situations and the passing attack of Auburn is not particularly strong outside of Duke Williams.
If LA Tech has an advantage it could be in the passing game with senior transfer quarterback Cody Sokol who has thrown for 1,009 yards and 10 touchdowns this season. LA Tech has had six different receivers catch a touchdown pass this season so Sokol has shown he likes to spread the wealth, as well.
6. What concerns you the most about the Bulldogs playing at Auburn?
Had LA Tech not played at Oklahoma in week one in front of 85,000 fans, I would say the crowd. Auburn has announced the game is sold out so there will be a capacity crowd their to cheer on the Tigers and other crowds pale in comparison to SEC crowds so the crowd noise will certainly be a concern. I think it is just a matter of the Bulldogs stepping on to a big stage like that of Jordan-Hare and playing solid, assignment football. If they allow the size of the stadium or rank of the opponent to shake them, it could be a long night
7. Who are your two favorite Auburn Tigers of all time?
I have to mention Travante Stallworth here because I have friends who played for Leesville High School and I lived in the area for two years. I would be amiss not to mention arguably the best running back of all time Bo Jackson. How do you argue with 21 100-yard games in his career?
8. What is your score prediction and analysis for this game?
The line for this game favors Auburn by -33 and the over/under is 61. I am not a mathematician but even I can tell Vegas does not expect LA Tech to score many points against an Auburn defense that is giving up less than 17 points per game. With that being said, I do think LA Tech will score 21 points in defeat. I have Auburn winning 48-21. LA Tech has started slowly this season having scored only two first quarter touchdowns so far. If they start off slowly against Auburn they could find themselves in an insurmountable hole.
I believe in defensive coordinator Manny Diaz and the schemes he has been able to draw up to limit the offenses the Bulldogs have faced this season. Tech was able to shutdown ULL's dual threat quarterback Terrance Broadway and was able to shut down the rushing offense of North Texas. The Bulldogs will be in this one at halftime, I could see Auburn leading by 10-14 at the half, but I do not see the outcome of this one ever being in question.
9. Where will Auburn and Louisiana Tech end up this season?
The SEC is tight this season, especially the SEC West. The West is loaded with undefeated and one-loss teams and the losses have all come against division foes. Auburn is undefeated and handed Arkansas its only loss, Mississippi State is undefeated and is responsible for LSU's only loss. Auburn still has to travel to Mississippi State, Georgia and Alabama and must still host LSU, South Carolina and Texas A&M. Many teams in the country face one opponent of the caliber Auburn will have to face in six of its next eight games. All things considered, Auburn is looking at a two loss season and three could certainly be possible.
Auburn's schedule becomes more difficult as conference play heats up and LA Tech's gets easier. After Auburn, Tech could win six of its next eight and winning out is conceivable. Tech will host UTSA, Western Kentucky and Rice and will travel to Southern Miss, UAB and Old Dominion. Not exactly world beaters left on the schedule for LA Tech.
I have Auburn in the Orange Bowl and Louisiana Tech in the Bahamas Bowl.
10. Most famous alumnus: Terry Bradshaw or Phil Robertson?
Terry Bradshaw without question. Phil Robertson has certainly had success but it is no question Terry Bradshaw is more famous and more popular around the country than the Duck Commander.