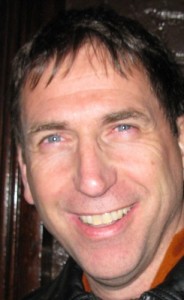 This past summer, Gabe Bock answered a few questions about the Aggies for us. I asked him to do it again, but he gave some lame excuse about having a 10-day old baby or something. Like that's a big deal. So I asked him to recommend anyone else and he said… Olin Buchanan (@olinbuchanan) is columnist/assignments editor for TexAgs.com. He previously worked as a Texas A&M beat writer for the Bryan-College Station Eagle and the Austin American-Statesman. He also was a national CFB writer for Rivals.com and Yahoo! Sports.

1. What is the first thing Texas A&M fans think of when Auburn comes up?
Winning a national championship with Cameron Newton.
2. Does the A&M fanbase expect anything other than win?
I think the fans of almost any team that's 5-2 would expect to beat a 1-6 opponent. Texas A&M fans almost always expects to win, but it has had enough disappointment in recent years that nothing is taken for granted.
3. What's wrong with Auburn?
From the outside it appears Auburn is having quarterback issues that renders its passing game virtually ineffective. That makes the offense one-dimensional, which allows defenses to key on the running game. Auburn has very good running backs, but they're constantly having to run against defenses that stack the box against them. And Auburn's defense isn't good enough to compensate for the scoring problems.
4. Which aspect of the game will the Aggies need to work on to get up to SEC speed?
A&M needs more depth and must upgrade secondary. But mostly, A&M just needs to avoid turnovers, which are perhaps predictable with a freshman quarterback.
5. Who are two unheralded Aggies that Auburn fans will want to keep an eye on?
Johnny Manziel and Damontre Moore probably don't qualify as unheralded any longer, so I'd say RB Ben Malena and WR Mike Evans. Both are having very good seasons.
6. Name two Auburn football players, past and present, that scare you.
Cameron Newton; Bo Jackson. Emory Blake; Corey Lemonier
7. How many fans do you expect to make the trip?
I'm not sure how many fans will make the trip to Auburn, but I don't think A&M had to return any unsold tickets. Aggies are as passionate about their team as any you'll find in the SEC. However, there was a large contingent of fans that traveled to Ole Miss and another large contingent is going to Alabama. You wonder if finances will become an issue for some.
8. What's your analysis/prediction for the game?
Texas A&M 27, Auburn 17. Auburn's defense will make A&M work hard for its points, but the Tigers lack of an effective passing game will be a problem, again.
9. Where will Texas A&M and Auburn end up this season?
The guess here is A&M finishes 9-3 and third place in the SEC West. I'm guessing Auburn finishes 3-9 and seventh in the West.
10. Lastly… I mean, we have male cheerleaders, too, but what's the deal?
Tradition is a big deal at A&M, which was an all-male school until 1963. So, as an all-male school A&M obviously only had male "yell leaders" (A&M doesn't claim to have cheerleaders). Anyway, that's a nod to the past. Of course, I think they should rethink that idea.