With two weeks to kickoff, Auburn held their last scrimmage before the season today. But the players and coaches weren't the only ones getting ready for the season. The video board was on and getting in some live action work.
I was worried that half the screen was going to be covered with ads and stats and would take away from the magnitude of the display surface. The stats, scores, and ads are minimal, so that's good, but I guess it is a little strange to me that the score isn't as prominent as years past. Maybe it will be, and this is just a replay with minimized graphics. Either way, it's glorious, isn't it?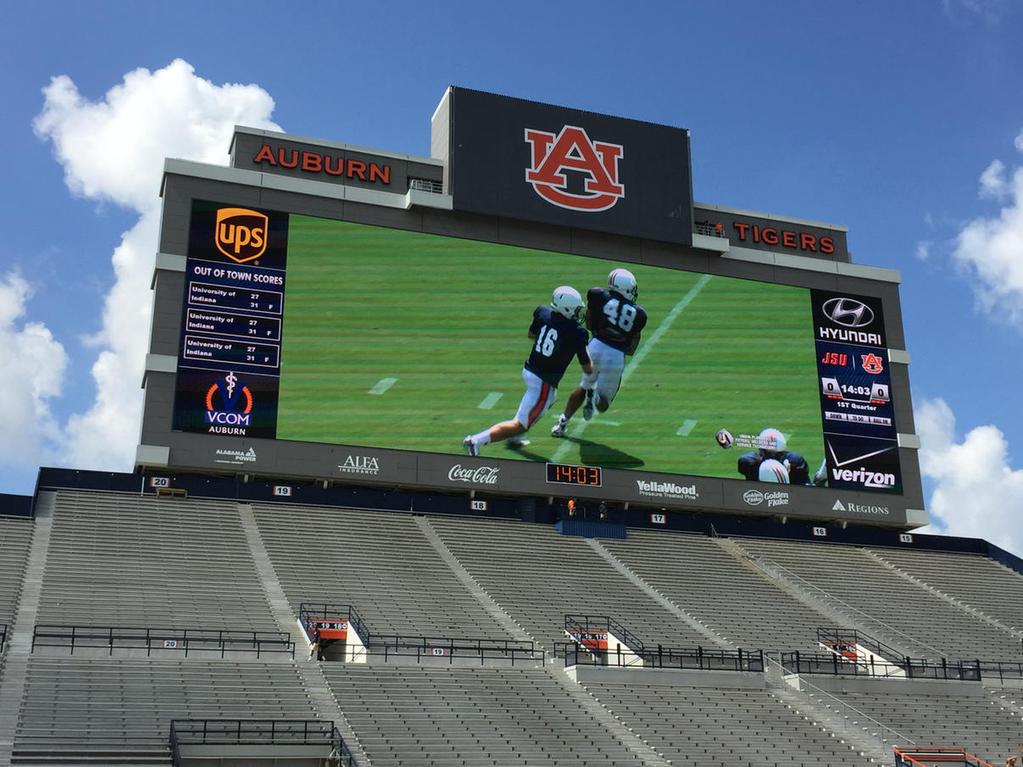 Photo from @AUGoldMine.